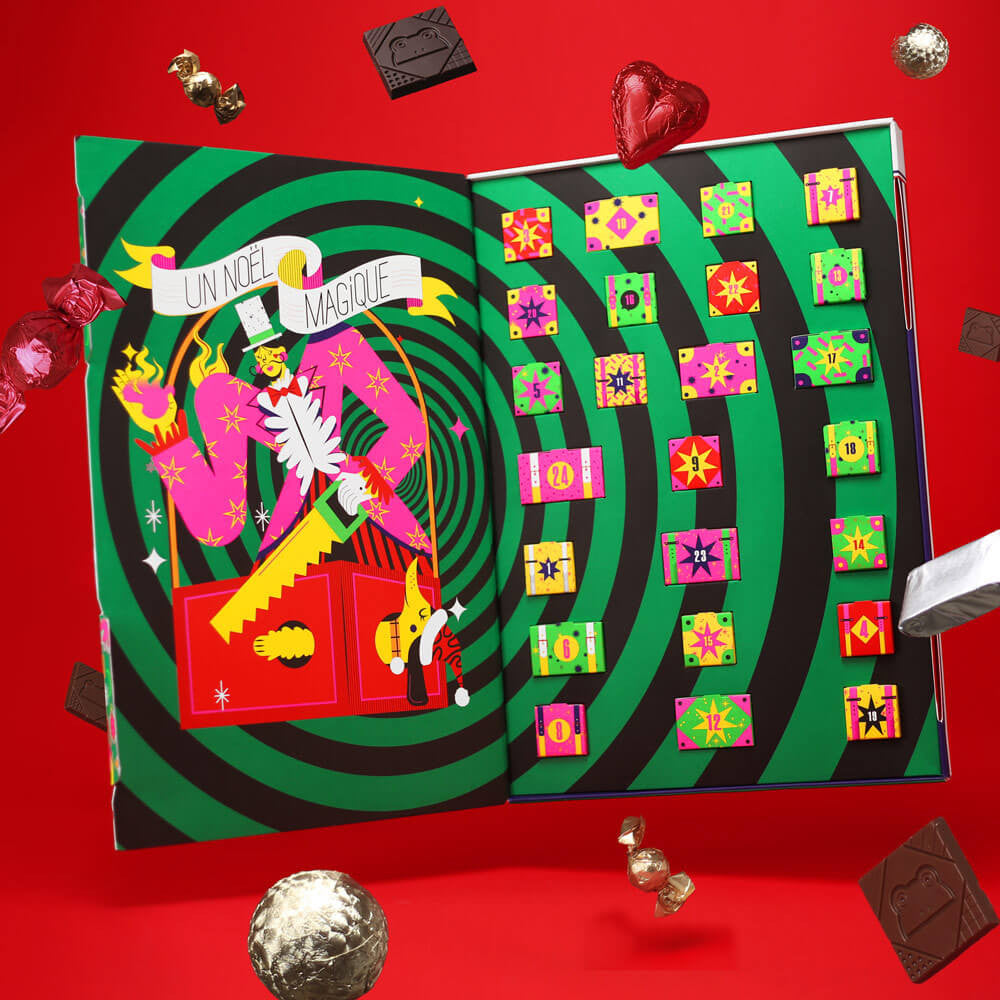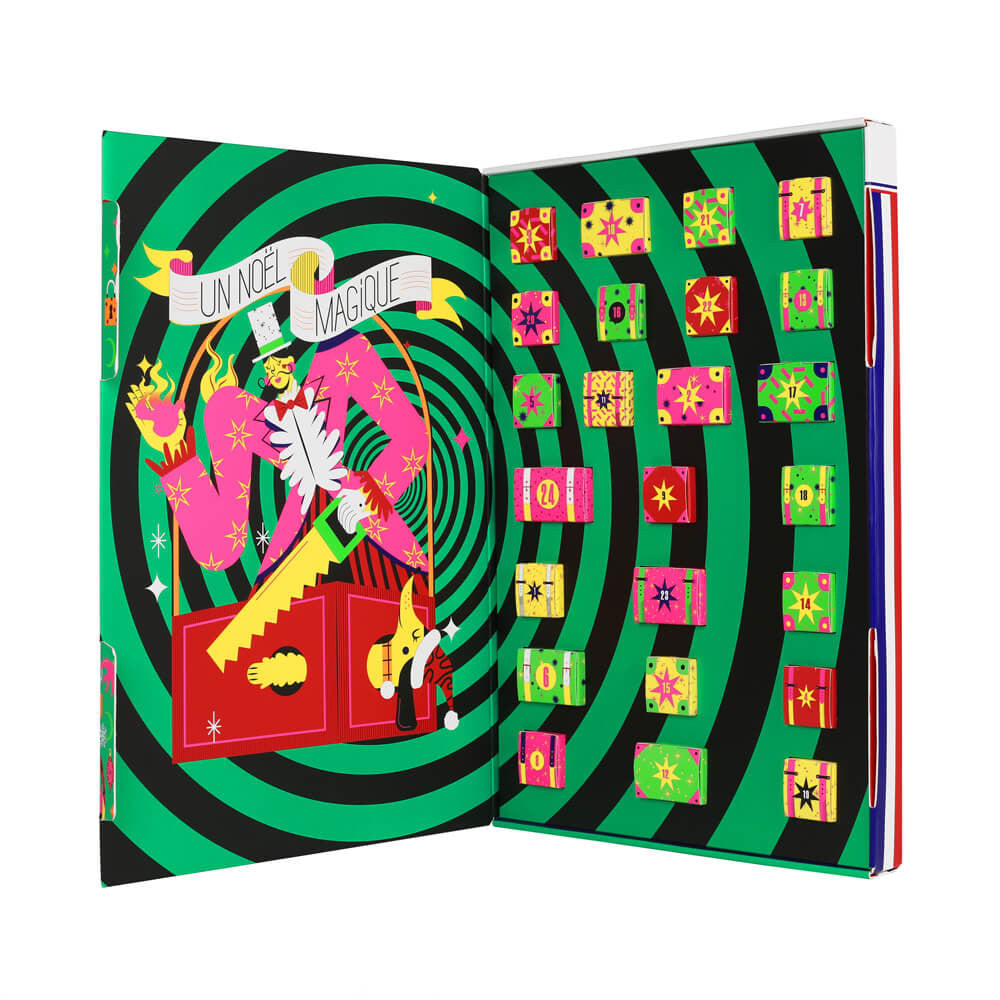 Advent Calendar by Le Chocolat Des Francais
$58.00
$0.00
If you're a thrill-seeker, fasten your seatbelts : Le Chocolat des Français takes you on a sensational journey to Chocoland, as gourmand as it is colorful. Gravity-defying roller coasters, colorful rides and imaginary creatures populate this fantasy amusement park, with its psychedelic touches. A return to childhood memories and pleasures, shaken up by Parisian artist Valentin Pujadas, a rising star in the world of illustration, with an offbeat universe and unbridled creativity.
A Calendar Full of Flavors 
Chocolate truffles, chocolate bars, marshmallow bears... All made in France by our artisan chocolate makers. We fell in love with their creations, as tasty as they are original, prepared with the finest ingredients! It is thanks to the rare and highly prized know-how of our chocolate makers that these 24 ultra gourmet surprises are divinely tasty.
An Advent calendar 100% pure cocoa butter and guaranteed without palm oil. Only organic chocolates inside! And the promise of a treasure hunt from which you will never be able to break!
Ingredients: Gianduja; Marshmallow bears milk chocolate; Hazelnuts praliné dark chocolate x2; Hazelnuts praliné milk chocolate; Cocoa truffle with caramel bursts; Cocoa truffle; Cocoa truffle with hazelnuts; Crispy cereal balls milk chocolate; Almonds coated with milk chocolate; Milk chocolate mendiant with hazelnuts; Milk chocolate squares; Dark chocolate mendiant with almonds; Salted caramel milk chocolate squares; Hazelnuts coated with milk chocolate; Cocoa truffle with crispy wafers; Cocoa truffle with chocolate chips; White chocolate mendiant with almonds and hazelnuts; Almonds coated with dark chocolate; Dark chocolate squares; Salted dark chocolate squares; Mini chocolate bar - dark; Hazelnuts coated with dark chocolate; Mini chocolate bar - milk.
Why Choose Mochi?
Made in the Usa
Our supply chain is made up of small businesses right here in the USA.
Small Batch
To minimize waste and keep our designs nimble
Gender Neutral
Mix-and-matchable pieces you can pass down to a sibling or friend
For Kids + Parents
Kid-friendly designs in parent-pleasing aesthetics