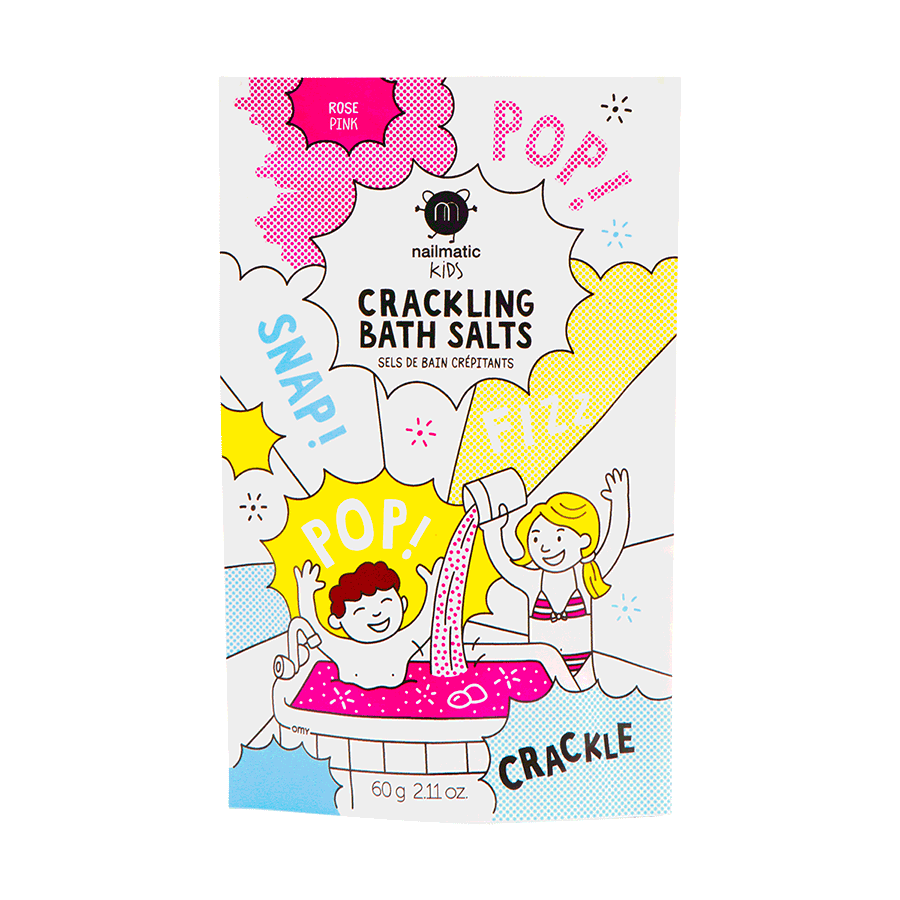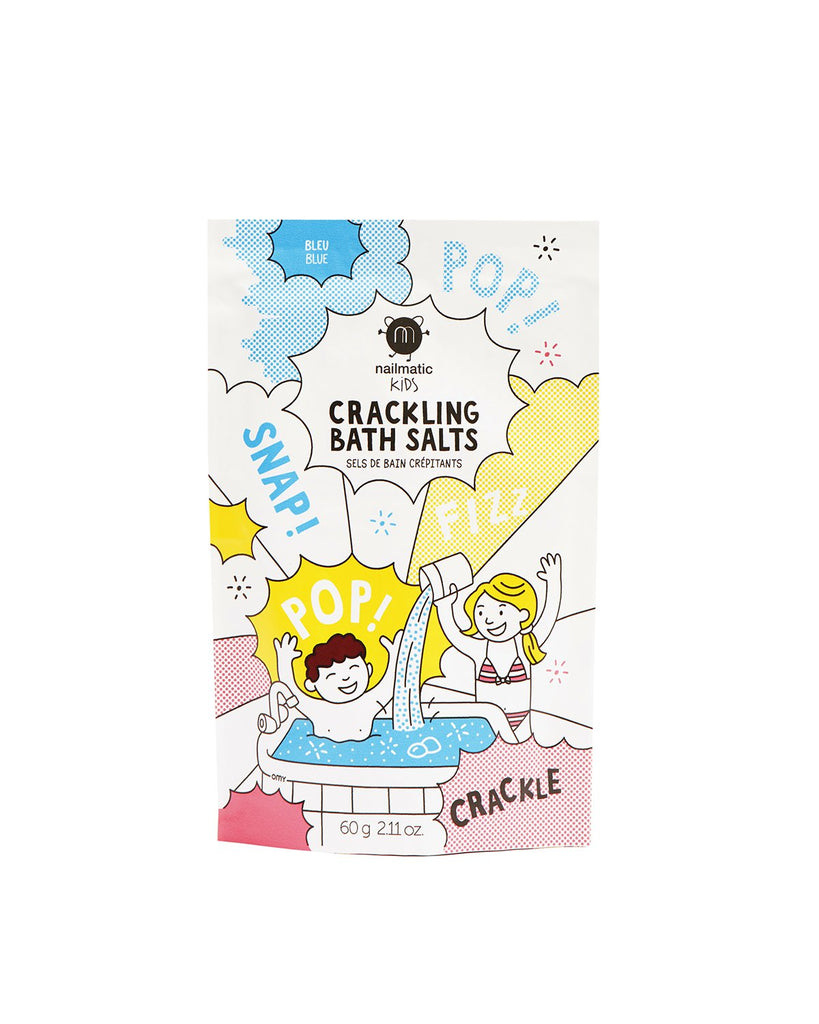 Crackling Bath Salts by Nailmatic
$7.00
$0.00
Sprinkle our crackling bath salts to summon magic treats during bath time! 

Crackling pink bath salts
Crack, pop, fizzz… Once sprinkled, our crackling bath salts turn the water colorful with amazing aquatic firework effects.

Enriched with vitamin E, sweet almond oil and sunflower to leave kids gently hydrated.
Chamomile extracts ensures a relaxing time for kids, right before going to bed. Convenient, huh?
Yummy berry burst scent.

Swirl to make the effect last a bit longer.
No stain on skin on bathtub.
A Fun Little Gift
I have this to my nephew as part of a birthday gift. He was so excited to try these once I told him how they worked.
So fun!
My kids had so much fun using these. They enjoyed the sound, but loved the blue water even more. I love the ingredient list and feel like it is safe for them to enjoy
Why Choose Mochi?
Made in the Usa
Our supply chain is made up of small businesses right here in the USA.
Small Batch
To minimize waste and keep our designs nimble
Gender Neutral
Mix-and-matchable pieces you can pass down to a sibling or friend
For Kids + Parents
Kid-friendly designs in parent-pleasing aesthetics