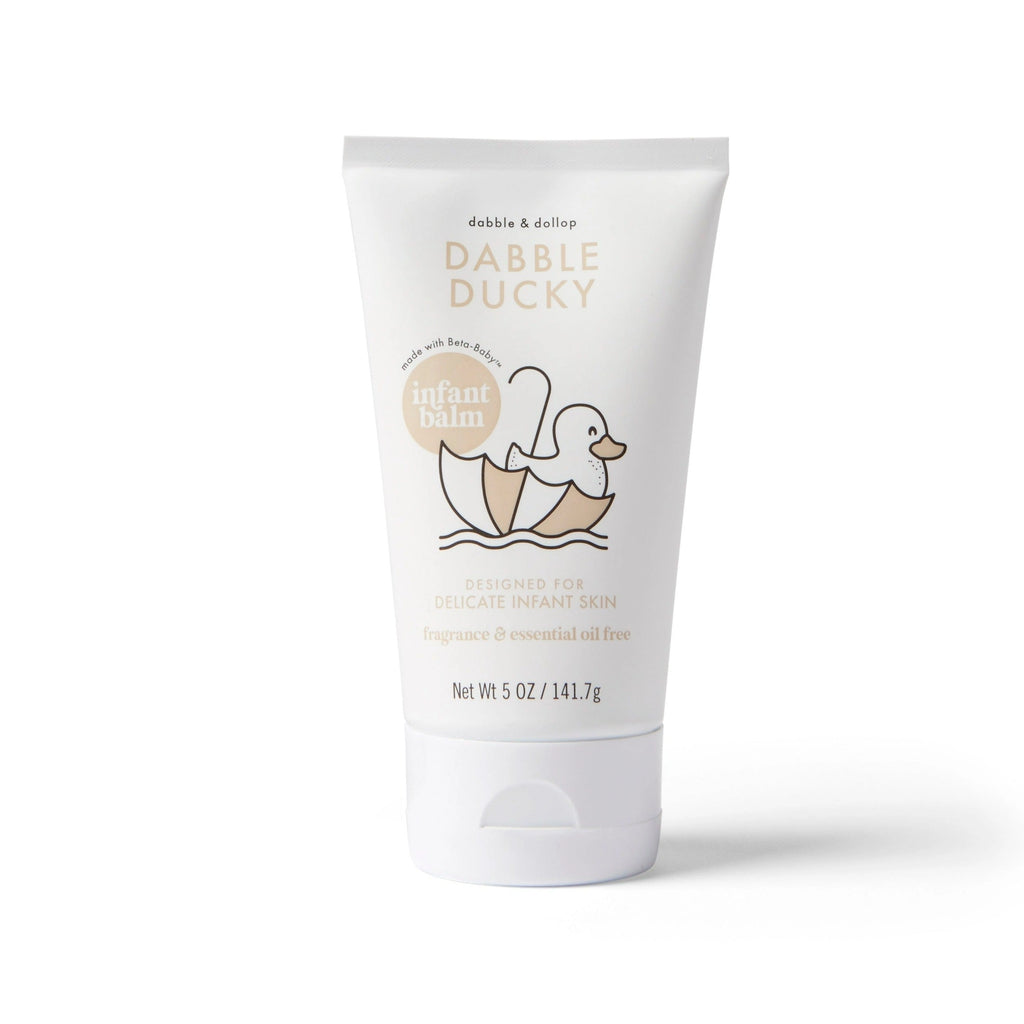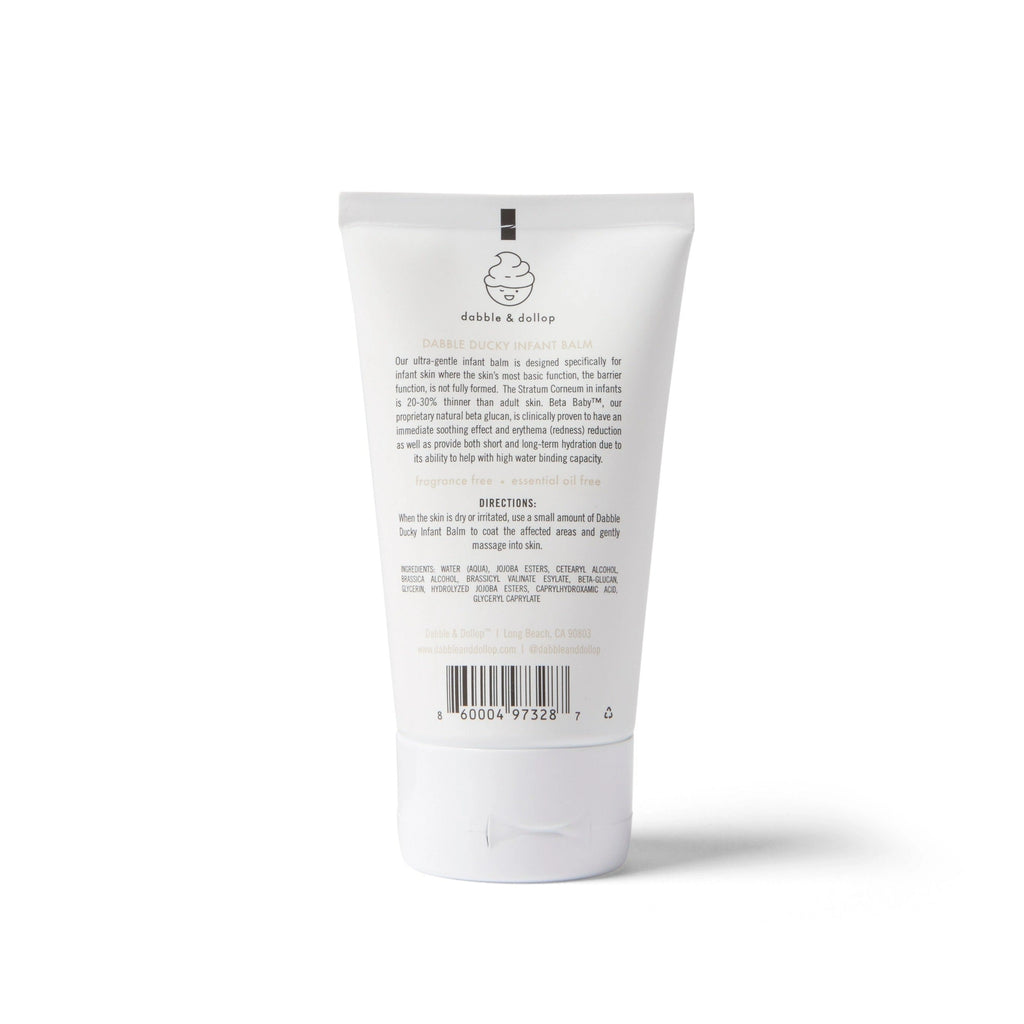 Dabble Ducky Infant Balm
$22.00
$0.00
Dabble Ducky Infant Balm is an unscented, dye-free, pH-balanced balm designed for delicate infant skin, eczema prone skin, and sensitive/dry skin of all ages. 
The luxurious, velvety balm is made with fewer than ten all-natural, vegan, pure, tested-safe USA-made ingredients. We invested in thorough safety testing to ensure its soothing, anti-redness/irritation effects.  The product does not contain fragrance or essential oils (or any hidden aromatic chemicals).
Our mega-hydrator, Beta-Baby™, helps to keep infant skin soft, soothed and hydrated. EWG & NEA (National Eczema Association) seals of approval in process.

Made in United States of America
Why Choose Mochi?
Made in the Usa
Our supply chain is made up of small businesses right here in the USA.
Small Batch
To minimize waste and keep our designs nimble
Gender Neutral
Mix-and-matchable pieces you can pass down to a sibling or friend
For Kids + Parents
Kid-friendly designs in parent-pleasing aesthetics