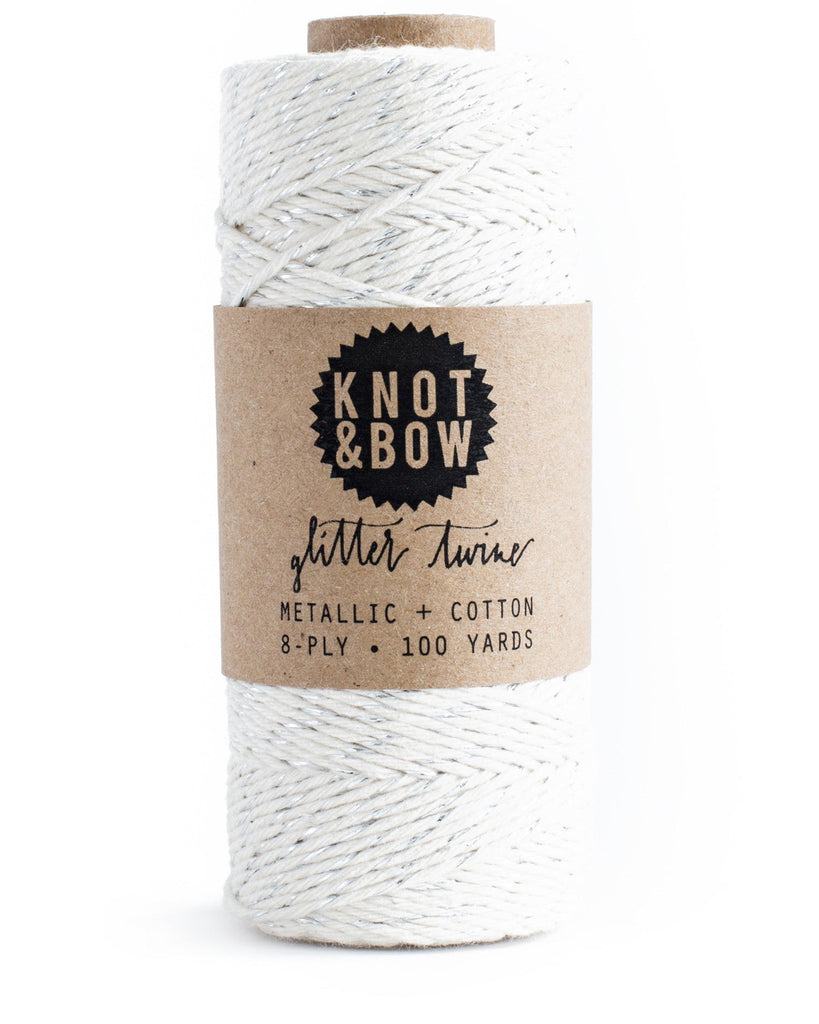 Silver Natural Glitter Twine by Knot & Bow
$14.00
$0.00
Natural cotton fibers with a metallic twist that is just right. ✨
Knot & Bow designed this twine in 2011, in a quest to bedazzle our favorite natural cotton twine with a subtle sparkle. Since then, it has become a staple in the crafting industry, and we have continued to work with the same American manufacturer that took a risk on us in the early years. Try it paired with a roll of kraft paper for our favorite go-to wrap. 
•  Three lengths available
•  Hearty 8-ply thickness (designed to be a bit thicker than standard baker's twine)
•  Use sharp scissors for best results
•  Designed by and manufactured for Knot & Bow in the United States
Why Choose Mochi?
Made in the Usa
Our supply chain is made up of small businesses right here in the USA.
Small Batch
To minimize waste and keep our designs nimble
Gender Neutral
Mix-and-matchable pieces you can pass down to a sibling or friend
For Kids + Parents
Kid-friendly designs in parent-pleasing aesthetics