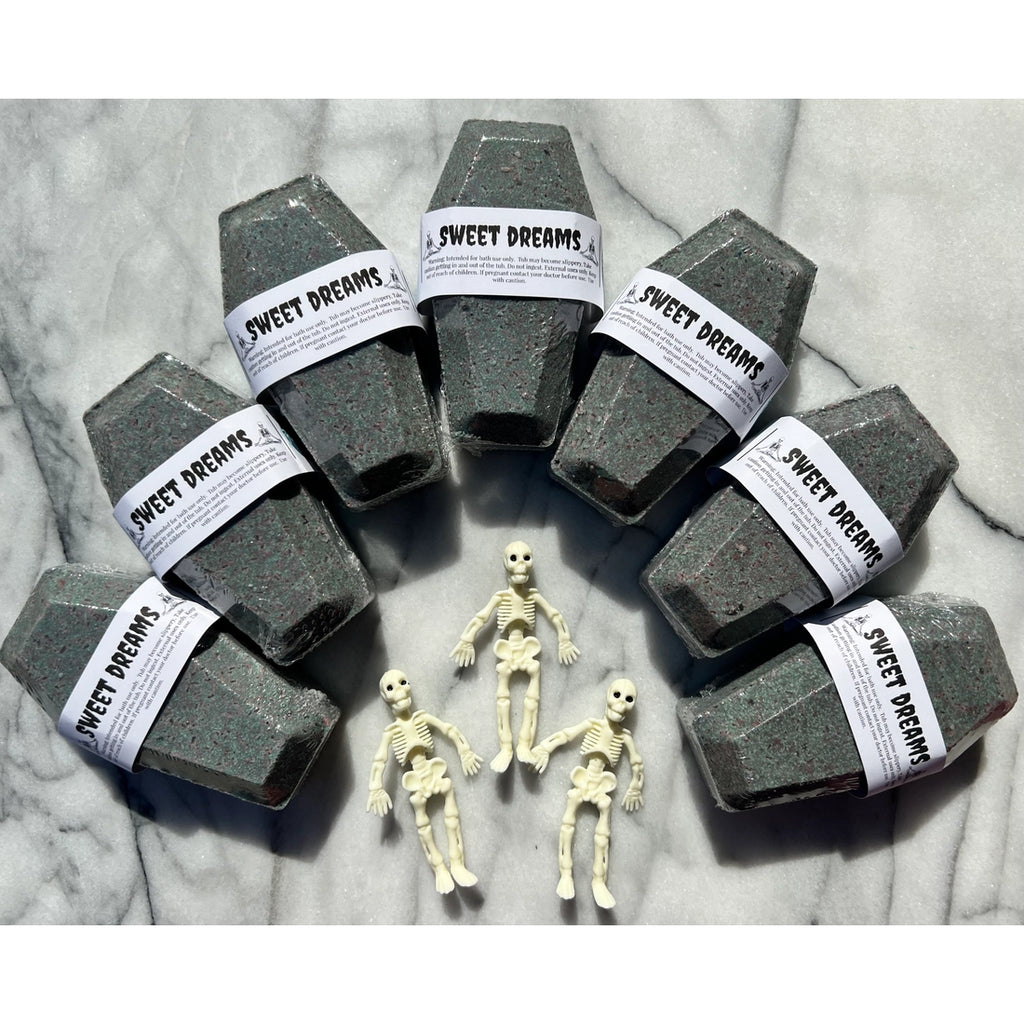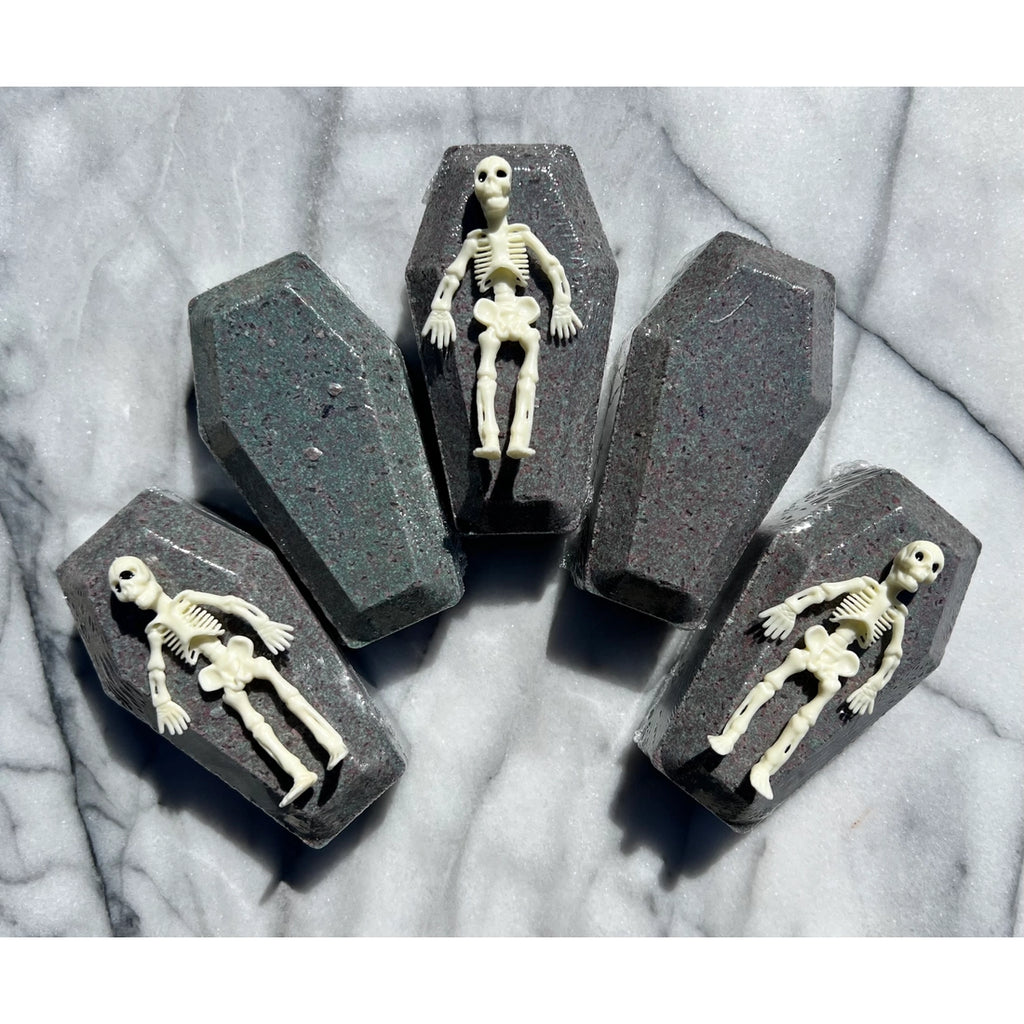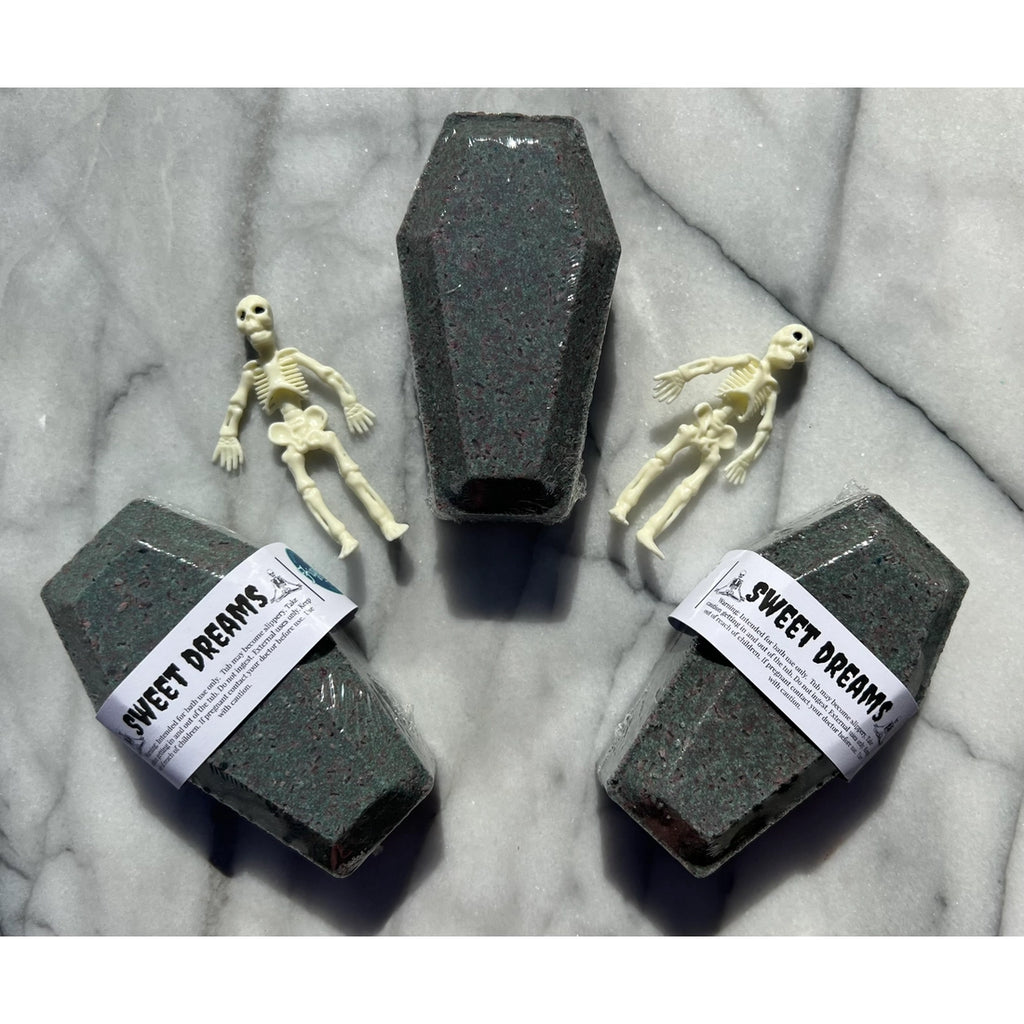 R.I.P. Coffin Bath Bomb by Fizz Bizz
$12.00
$0.00
Fun Halloween bath bomb!! Beware the hidden skeleton that raises from the dead once his coffin is gone!
Ingredients: Sodium bicarbonate (baking soda), citric acid, magnesium sulfate (epsom salt), corn starch, coconut oil, shea butter, fragrance, water, and mica.
Size: 6oz

Made in United States
Why Choose Mochi?
Made in the Usa
Our supply chain is made up of small businesses right here in the USA.
Small Batch
To minimize waste and keep our designs nimble
Gender Neutral
Mix-and-matchable pieces you can pass down to a sibling or friend
For Kids + Parents
Kid-friendly designs in parent-pleasing aesthetics