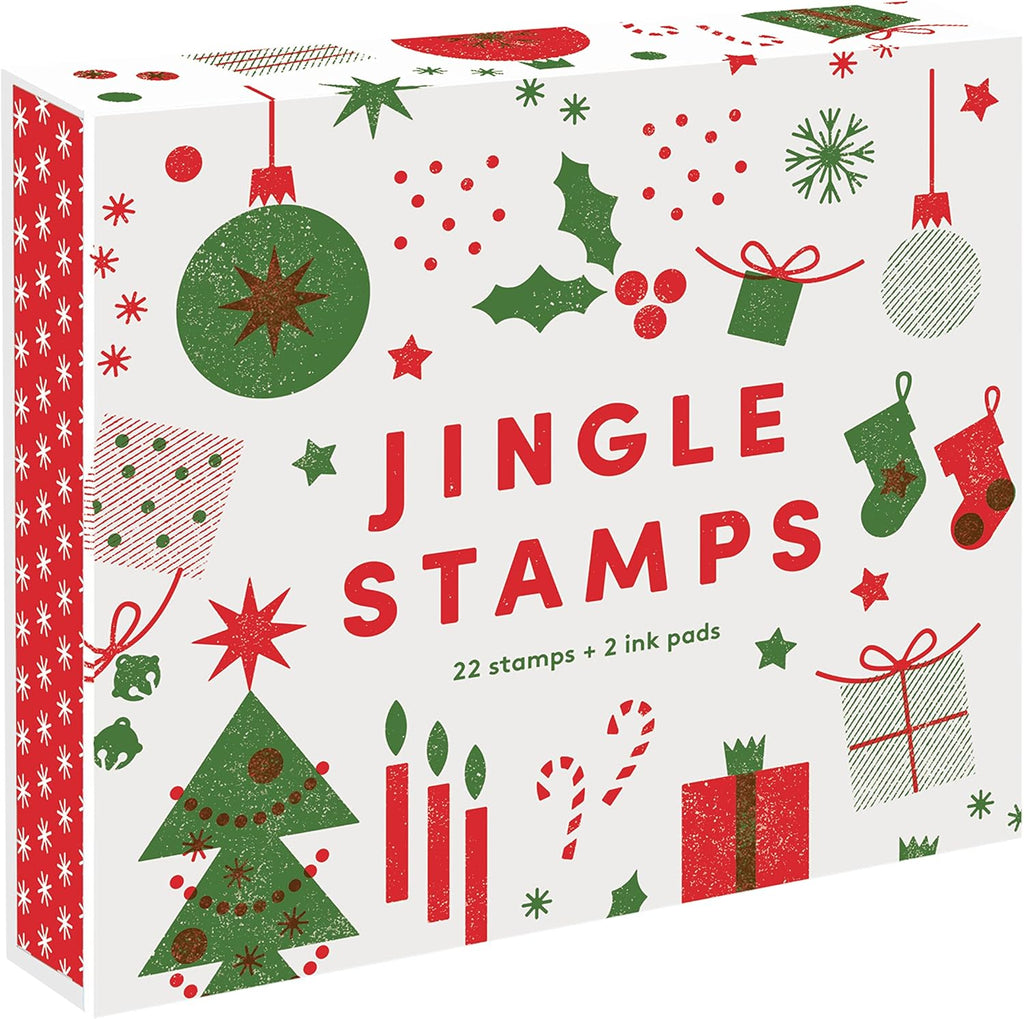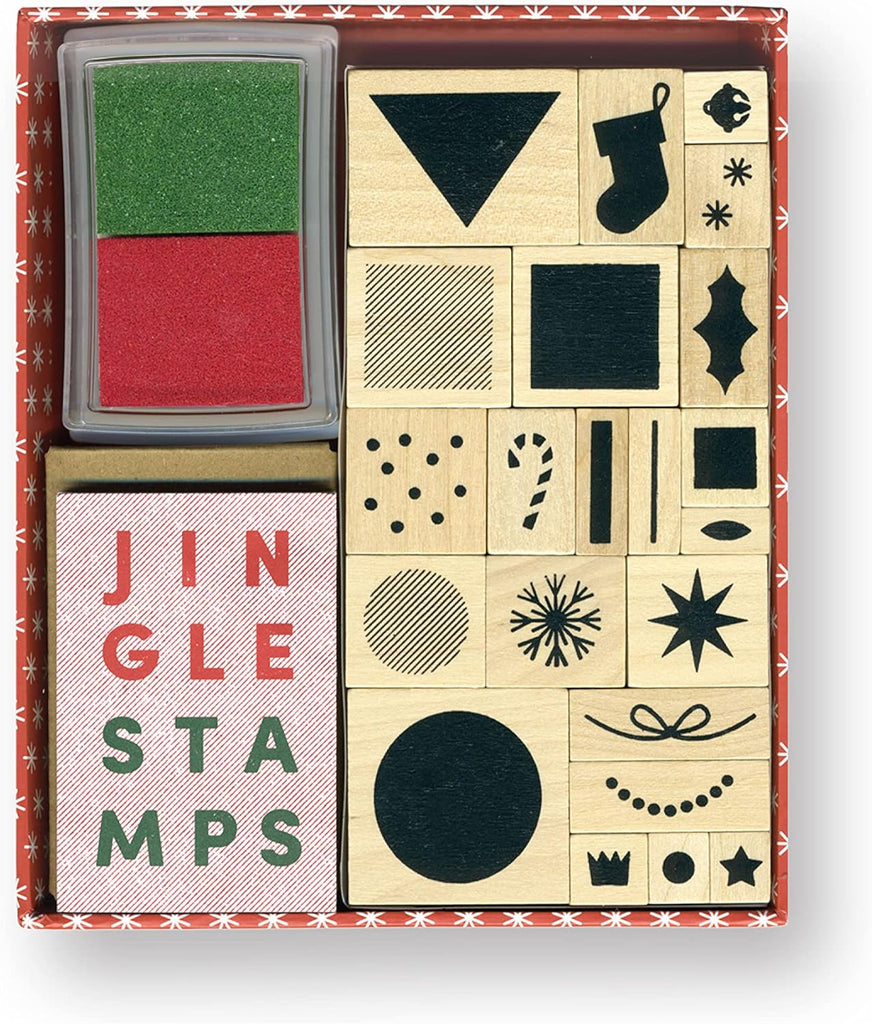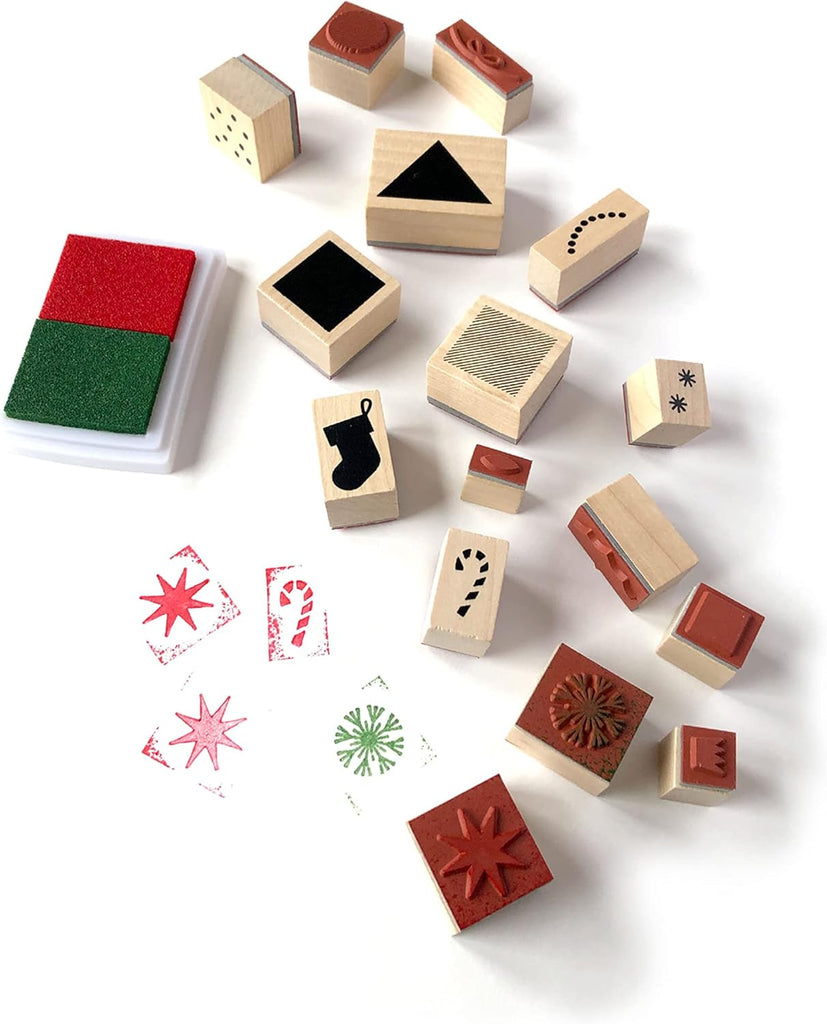 Jingle Stamps (22 Rubber Stamps-Two Ink Colors)
$26.00
$0.00
CHRISTMAS-THEMED STAMP SET: Jingle Stamps is a jolly collection of Christmas-themed mix-and-match rubber stamp set for adults.

PERFECT FOR ALL CRAFT PROJECTS: Use Jingle Stamps to create or embellish homemade holiday cards, decorations, ornaments, or any craft project you can dream up.

ENDLES MIX-AND-MATCH COMBINATIONS: The collection of twenty-two shapes and textures can be mixed and matched into any festive Christmas scene. Triangles become santa hats or, when stacked vertically, evergreen trees. Dots and squares become wrapped gifts. The pieces of a candle can be repurposed into a decorative ornament. An assortment of shapes and textures offer infinite combinations and endless fun.

HIGH QUALITY RUBBER STAMPS AND INK STORED IN A STURDY BOX: The wood-backed rubber stamps and high quality inks come in a thick, sturdy box with real beechwood handles.

A PERFECT HOLIDAY GIFT: This versatile stamp set is the perfect holiday gift for friends, family, and coworker, great for any gift exchange, in a stocking, or under the tree.
Why Choose Mochi?
Made in the Usa
Our supply chain is made up of small businesses right here in the USA.
Small Batch
To minimize waste and keep our designs nimble
Gender Neutral
Mix-and-matchable pieces you can pass down to a sibling or friend
For Kids + Parents
Kid-friendly designs in parent-pleasing aesthetics