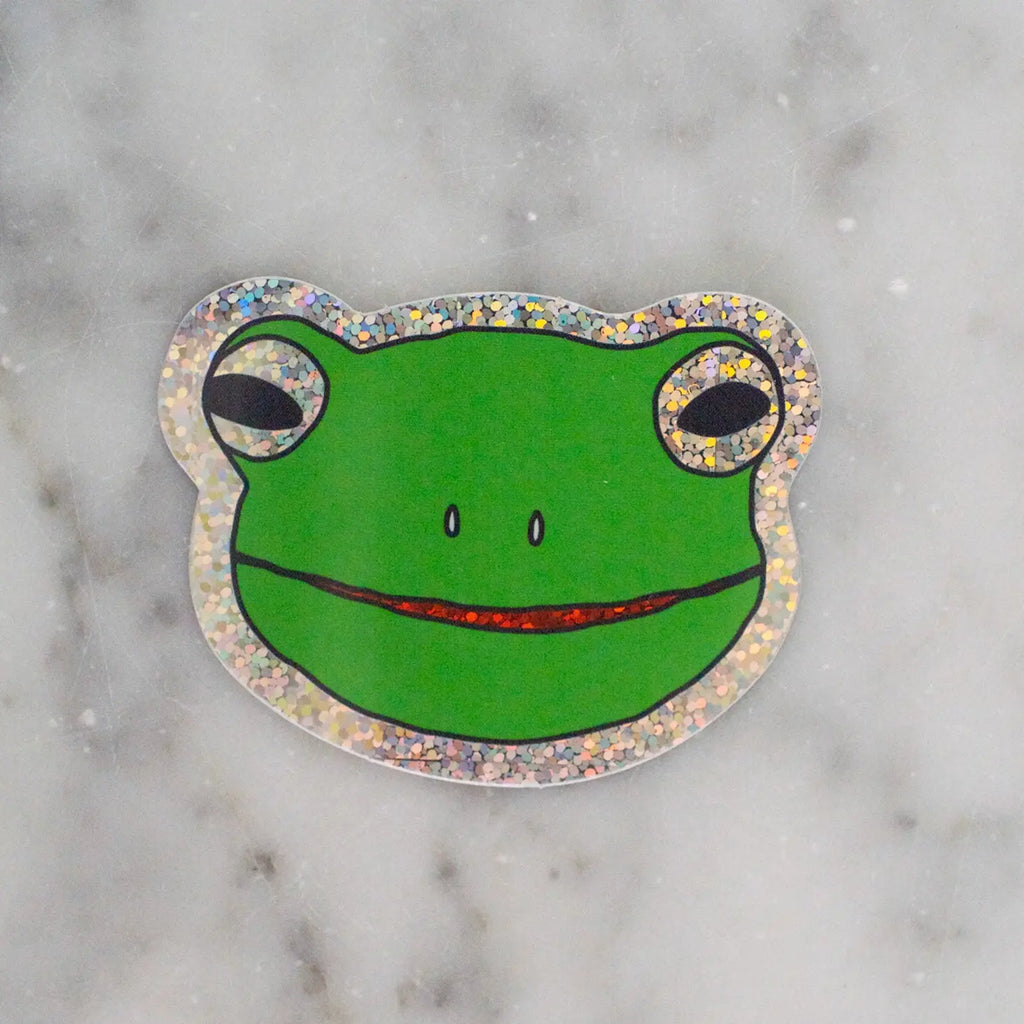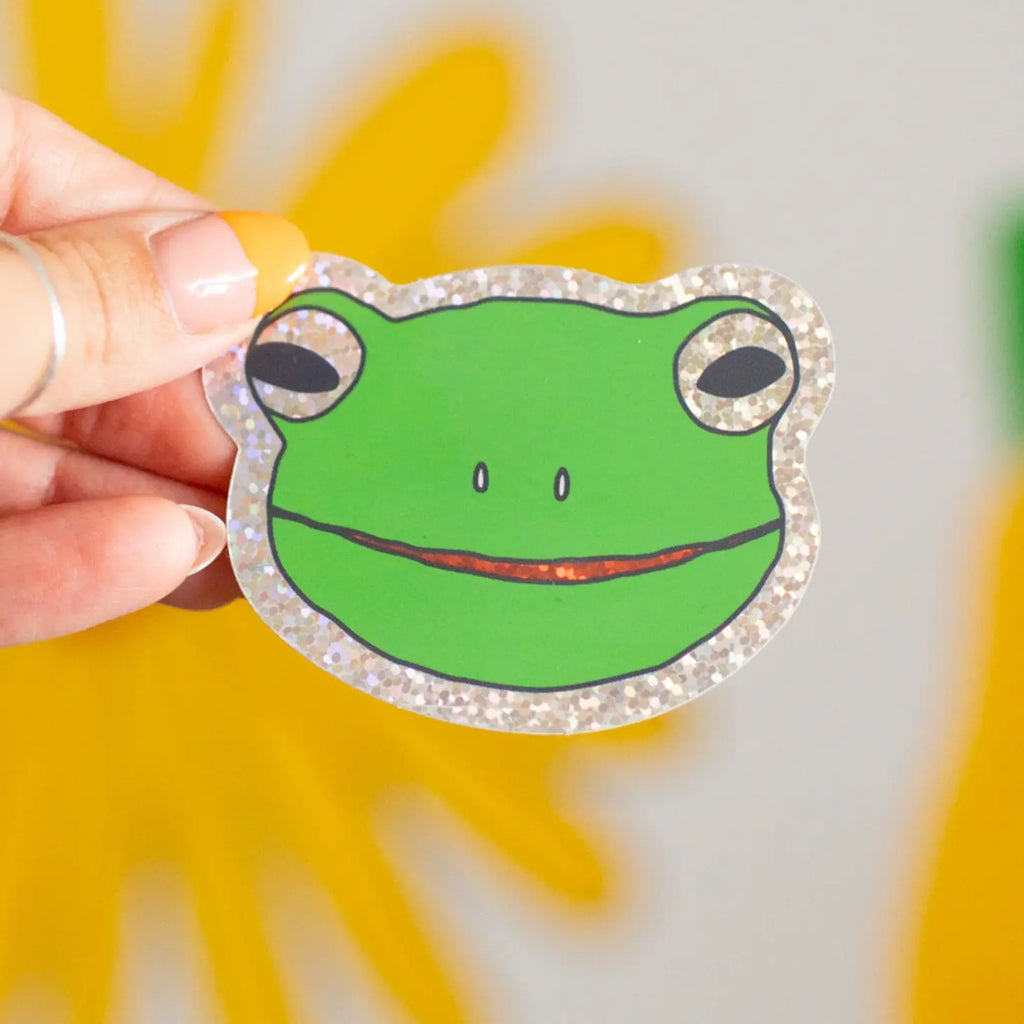 Glitter Froggy Face Sticker by Jenny Lemons
$4.00
$0.00
A glittery froggy face sticker that shines and sparkles with a holographic glittering effect.
* Fully waterproof with a UV screening to prevent damage from sunlight & weather
* minimum 2-4 year outdoor life
* perfect for laptops, water bottles, or any smooth flat surface- even your car!
Exclusive Jenny Lemons design. Designed in San Francisco, USA. 
The perfect glittery sticker for any glittery occasion!
Why Choose Mochi?
Made in the Usa
Our supply chain is made up of small businesses right here in the USA.
Small Batch
To minimize waste and keep our designs nimble
Gender Neutral
Mix-and-matchable pieces you can pass down to a sibling or friend
For Kids + Parents
Kid-friendly designs in parent-pleasing aesthetics