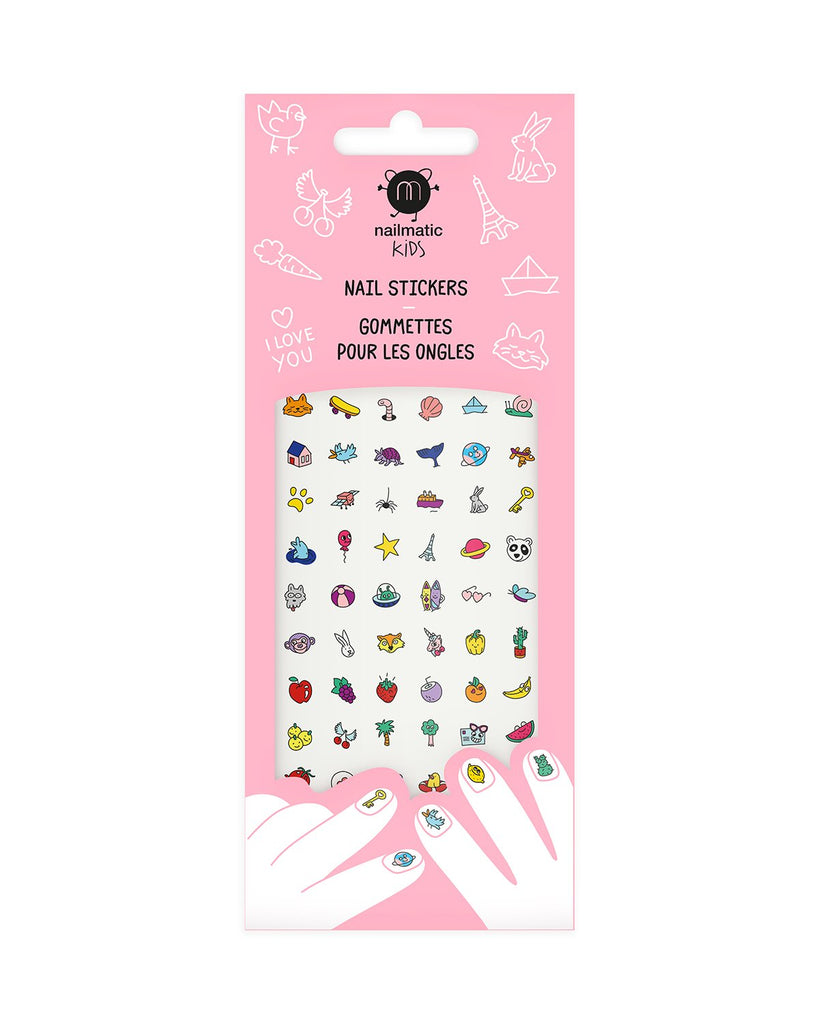 Happy Nails Nail Stickers by Nailmatic
$7.00
$0.00
Description
Happy nails is a set of 72 nail stickers for children. The funniest manicure, this is safe and creative . . . one sticker on each nail and children are ready for a new adventure. 
Specifications
The stickers can stay put for 1 or 2 days, provided they've been applied evenly on clean nails. They resist a good hands wash but not a bath. Please remove them so they won't disappear with the water (not planet friendly). After use, dispose the stickers in a recycling bin. They also enjoy a second life in a notebook.
Recyclable packaging. Made in South Korea.
Why Choose Mochi?
Made in the Usa
Our supply chain is made up of small businesses right here in the USA.
Small Batch
To minimize waste and keep our designs nimble
Gender Neutral
Mix-and-matchable pieces you can pass down to a sibling or friend
For Kids + Parents
Kid-friendly designs in parent-pleasing aesthetics