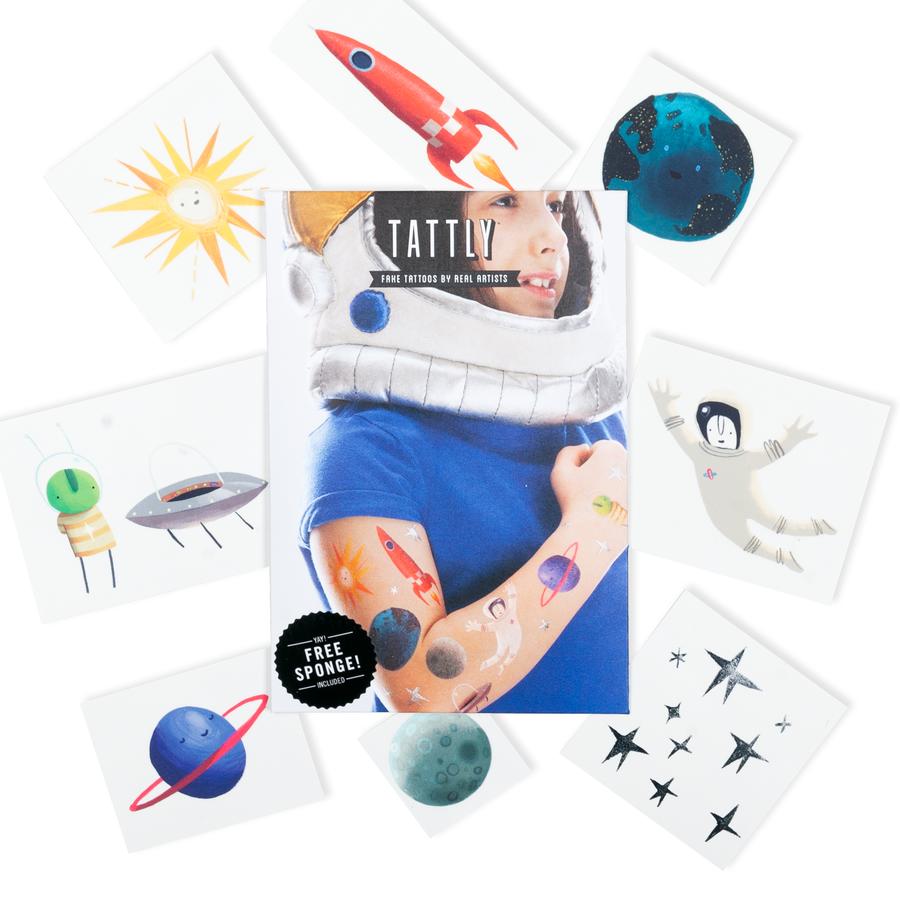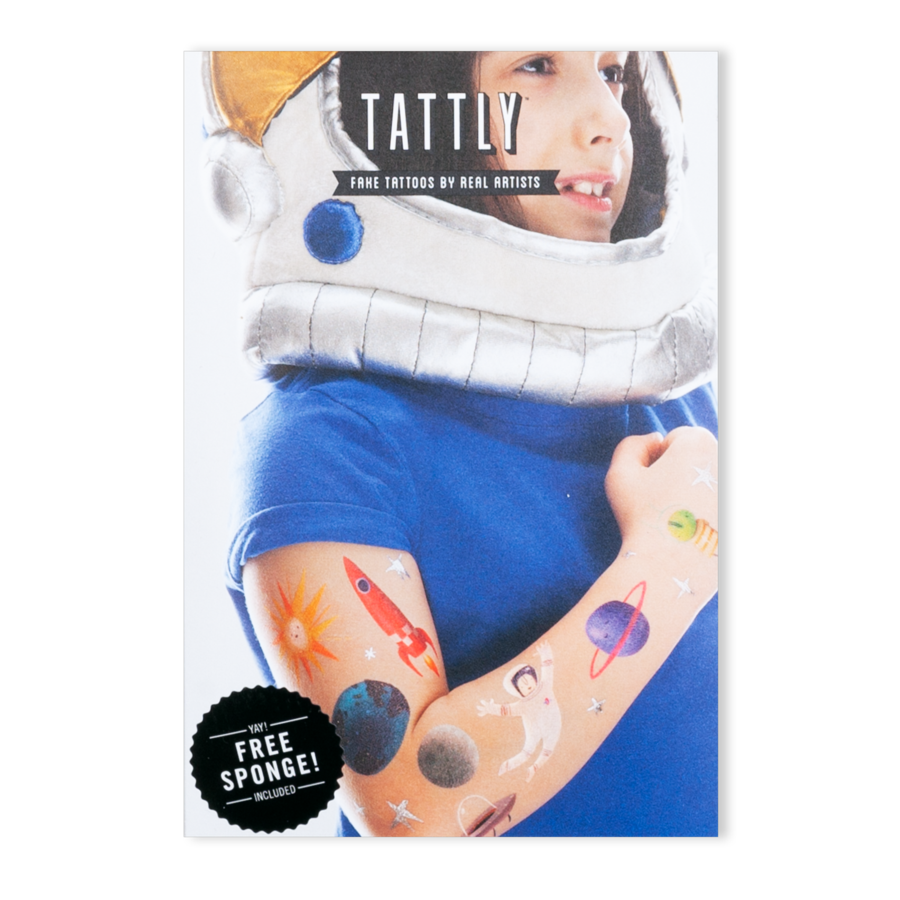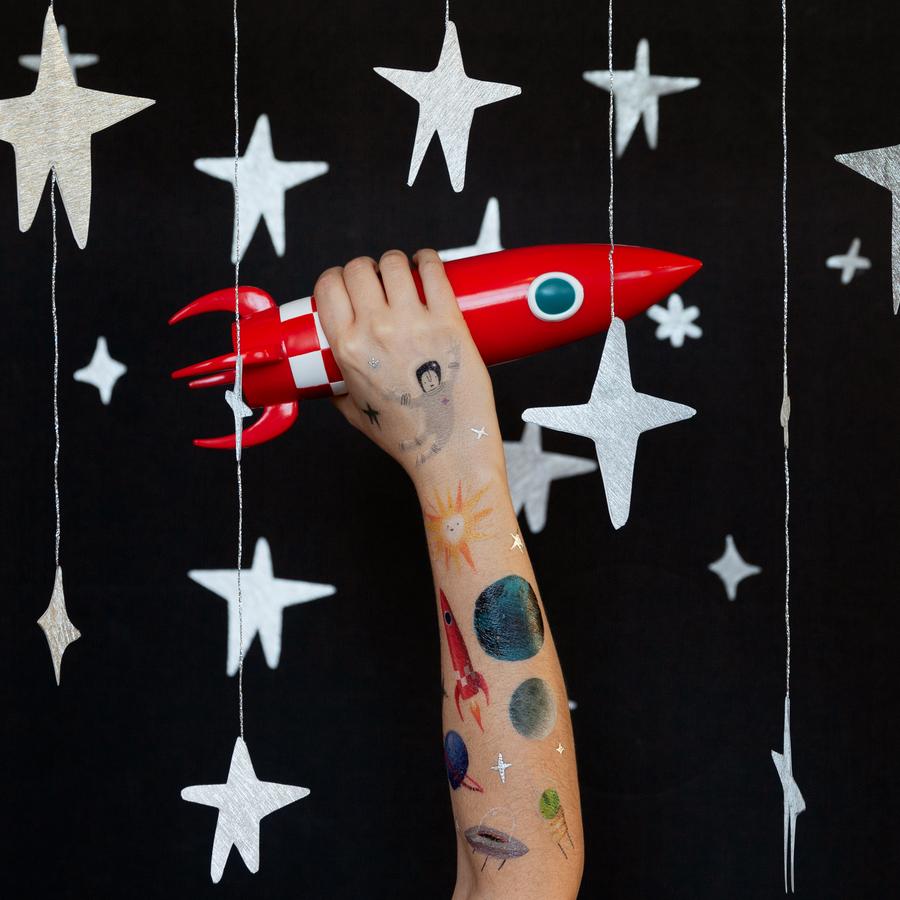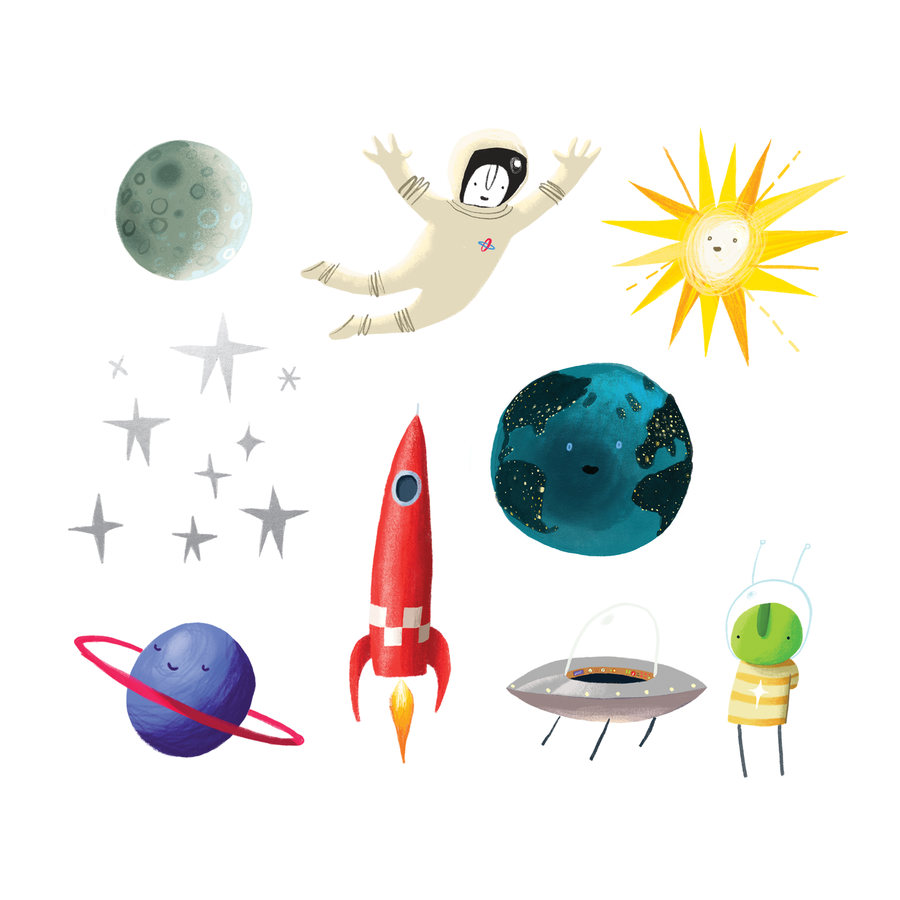 Space Explorer Temporary Tattoos by Tattly
$15.00
$0.00
Climb aboard a rocket ship and blast into Oliver Jeffers'new Space Explorer Set! Little astronauts will recognize Moon, Astronaut, Green Explorer, Earth, Sun, Rocket Ship, Saturn and (metallic) Stars from his award-winning picture books, including Here We Are, The Way Back Home, and How to Catch a Star.
Oliver Jeffers is a visual artist and #1 New York Times Bestselling author working in painting, bookmaking, illustration, collage, performance and sculpture.


Size: Various
Set of 8 Tattoos
Why Choose Mochi?
Made in the Usa
Our supply chain is made up of small businesses right here in the USA.
Small Batch
To minimize waste and keep our designs nimble
Gender Neutral
Mix-and-matchable pieces you can pass down to a sibling or friend
For Kids + Parents
Kid-friendly designs in parent-pleasing aesthetics