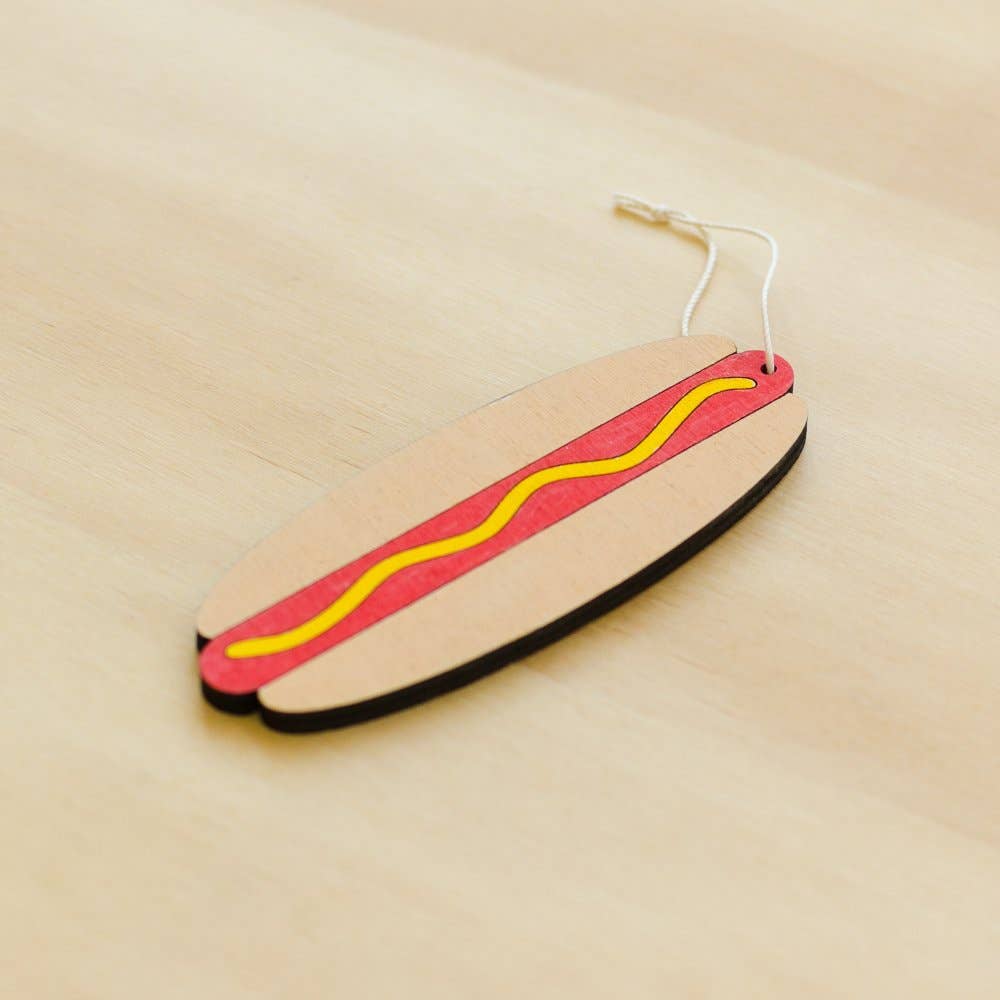 Hot Dog Wood Ornament by Gold Teeth Brooklyn
$18.00
$0.00
Decorative miniature junk food cut from solid wood and hand painted in Los Angeles, CA.
Perfect for your christmas tree, or just as cute flair around your home!
Hot dog - 5" x 2"
Why Choose Mochi?
Made in the Usa
Our supply chain is made up of small businesses right here in the USA.
Small Batch
To minimize waste and keep our designs nimble
Gender Neutral
Mix-and-matchable pieces you can pass down to a sibling or friend
For Kids + Parents
Kid-friendly designs in parent-pleasing aesthetics