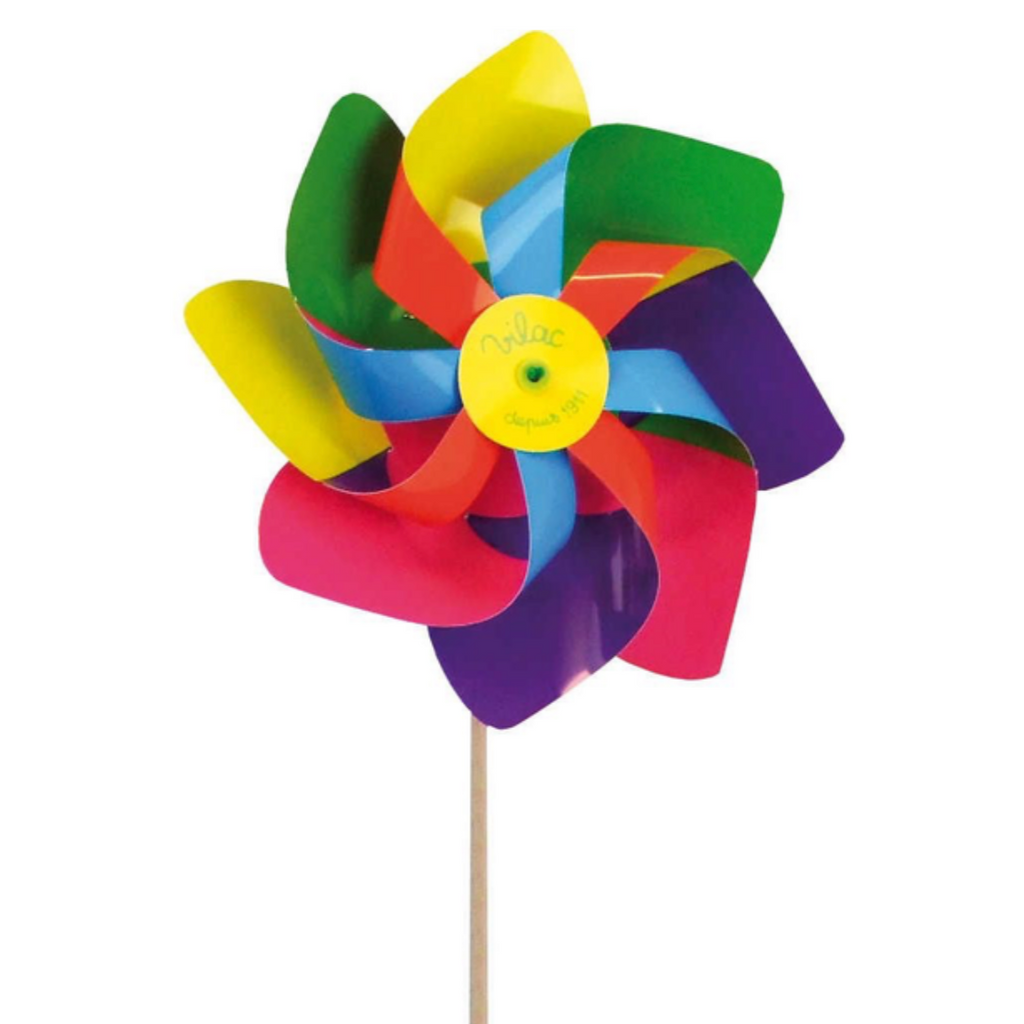 Multicolor Pinwheel by Vilac
$5.00
$0.00
These multicolored pinwheels will delight toddlers!  The pinwheel with a wooden stick by the French brand Vilac is a cheerful, colorful pinwheel that can be used to decorate any garden or flowerpot with any room! This is a very safe toy for the young children.
Safety rated for ages 18mo+ 
Made in Italy
Dimensions:20 x 44 x 7 cm
Cute pinwheel
My 18 month old recently became really interested in pinwheels, his daycare has a large garden decoration pinwheel, so we got him his own little one. He loves this pinwheel and tries to copy us blowing on it to make it spin. He also spins it on his own with his hand. So far it's held up well, some of the plastic has bent slightly but it still works great. These would be fun birthday goodie bag items for toddlers!
Why Choose Mochi?
Made in the Usa
Our supply chain is made up of small businesses right here in the USA.
Small Batch
To minimize waste and keep our designs nimble
Gender Neutral
Mix-and-matchable pieces you can pass down to a sibling or friend
For Kids + Parents
Kid-friendly designs in parent-pleasing aesthetics