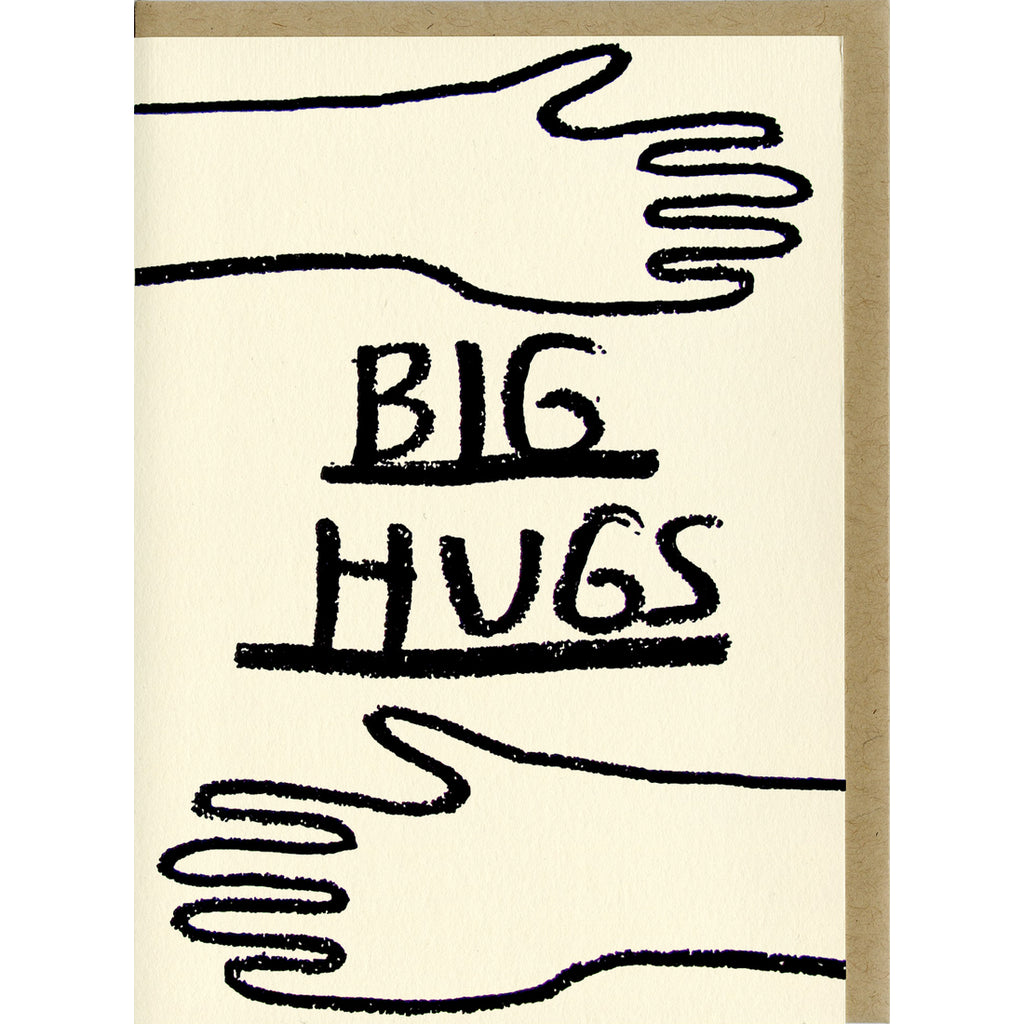 Big Hugs Card by People I've Loved
$5.50
$0.00
Through good times and tough times, we are here for each other.
Give your loved ones a big, big hug.
3.5" x 5".
Letter-pressed by hand on archival-quality card stock with a kraft envelope.

Made in United States of America

Why Choose Mochi?
Made in the Usa
Our supply chain is made up of small businesses right here in the USA.
Small Batch
To minimize waste and keep our designs nimble
Gender Neutral
Mix-and-matchable pieces you can pass down to a sibling or friend
For Kids + Parents
Kid-friendly designs in parent-pleasing aesthetics