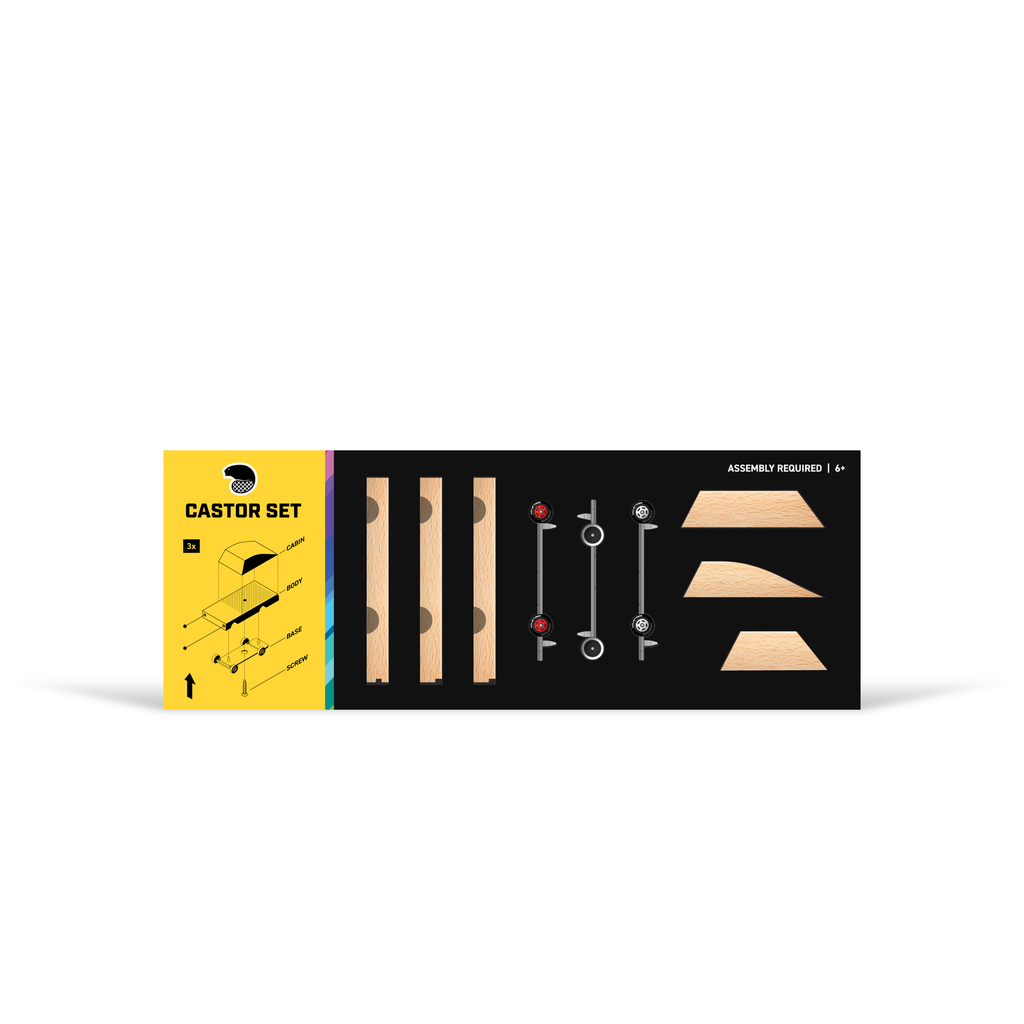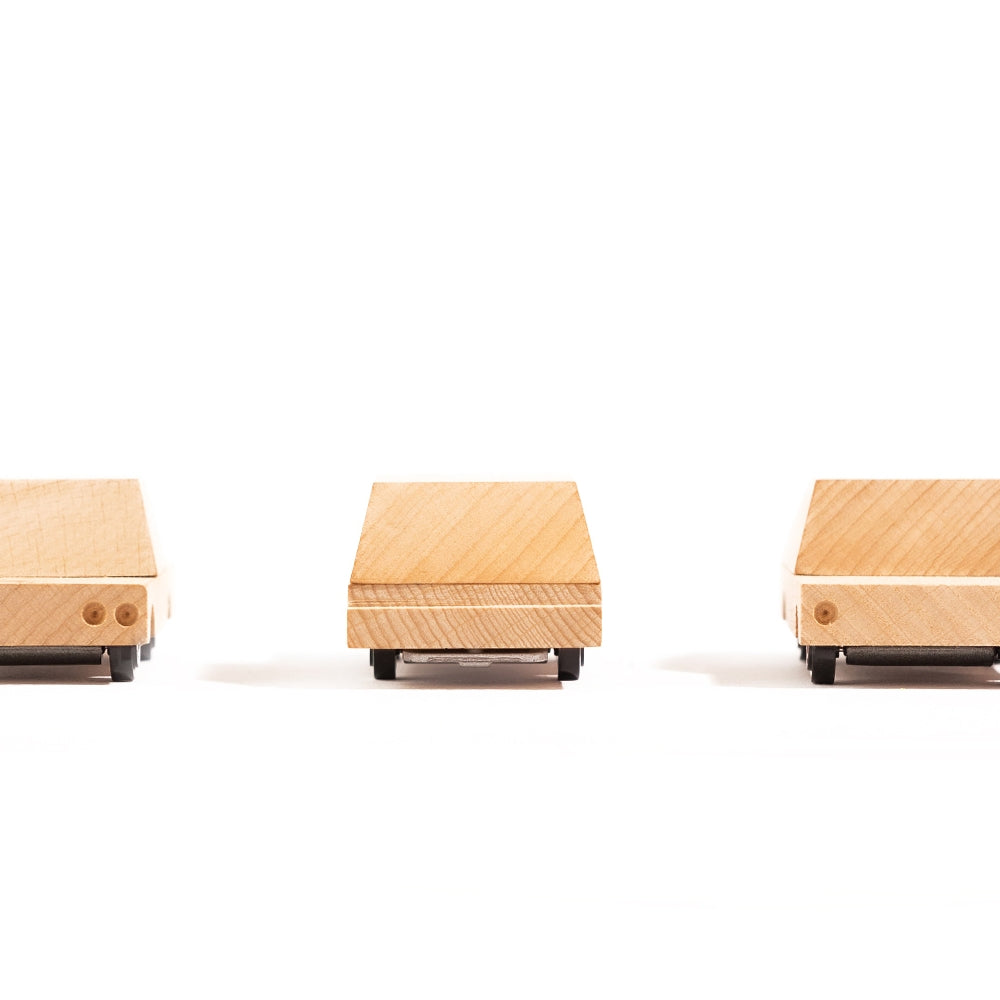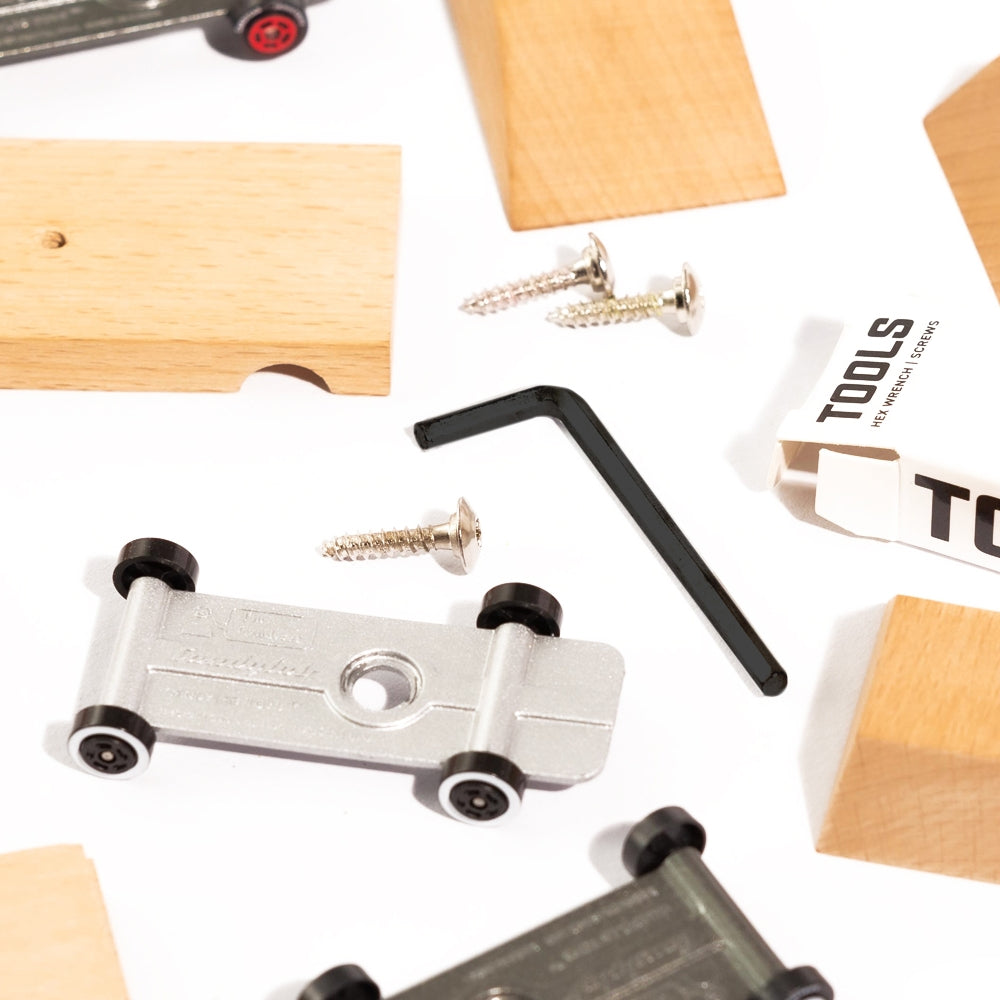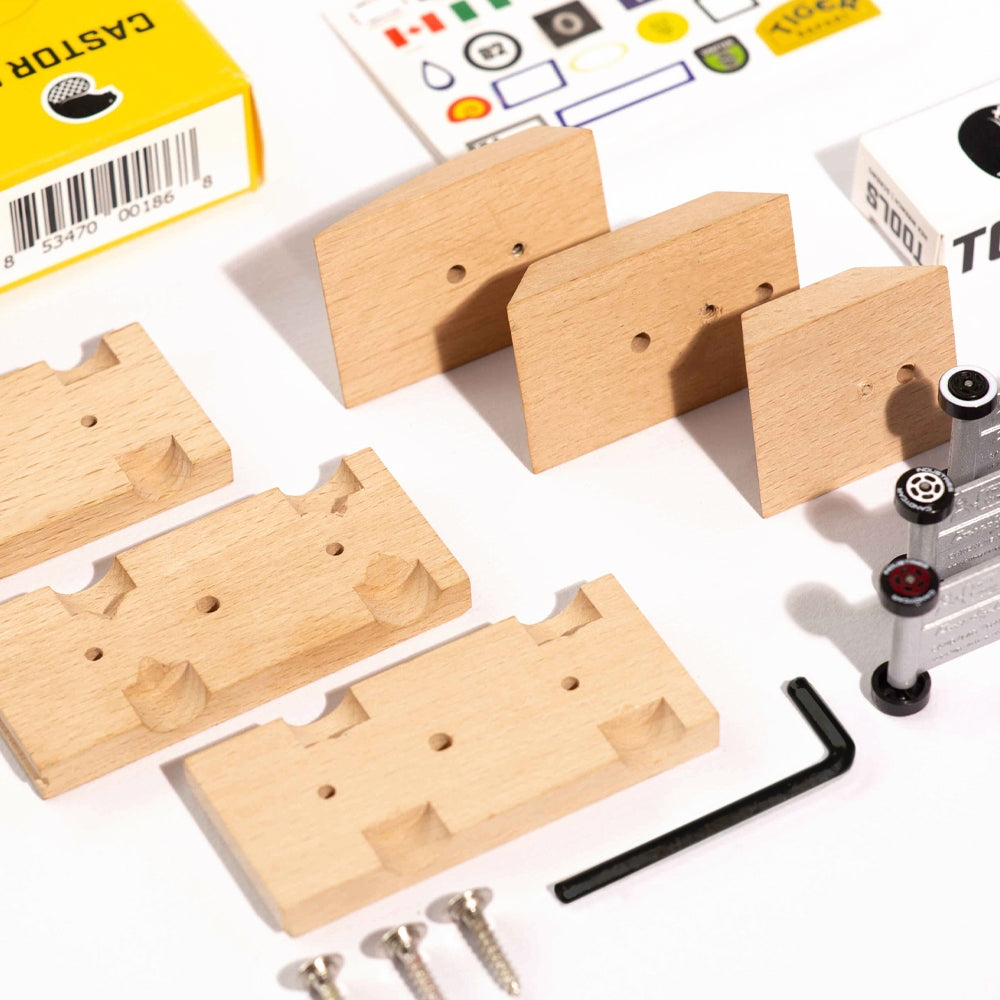 Castor Set- DIY Candycar by Candylab Toys
$30.00
$0.00
Castor Set, DIY Candycar While sustainable, wooden craft toys are a no-brainer, no one insists they should be boring. At Candylab Toys, we're constantly working to prove that point, and making sure PLAY comes first, and it stays sustainable.
Dimensions
11.5" l x 4.5" w x 1.3" h

Weight
0.5 lb


My son's favorite Christmas gift
I got these cars and "build a flashlight" to my 8-year-old son for Christmas. They were his most favorite gifts. He mostly assembled them himself with a bit of help from us to tighten the bolts. Overall, a great gift idea.
Why Choose Mochi?
Made in the Usa
Our supply chain is made up of small businesses right here in the USA.
Small Batch
To minimize waste and keep our designs nimble
Gender Neutral
Mix-and-matchable pieces you can pass down to a sibling or friend
For Kids + Parents
Kid-friendly designs in parent-pleasing aesthetics