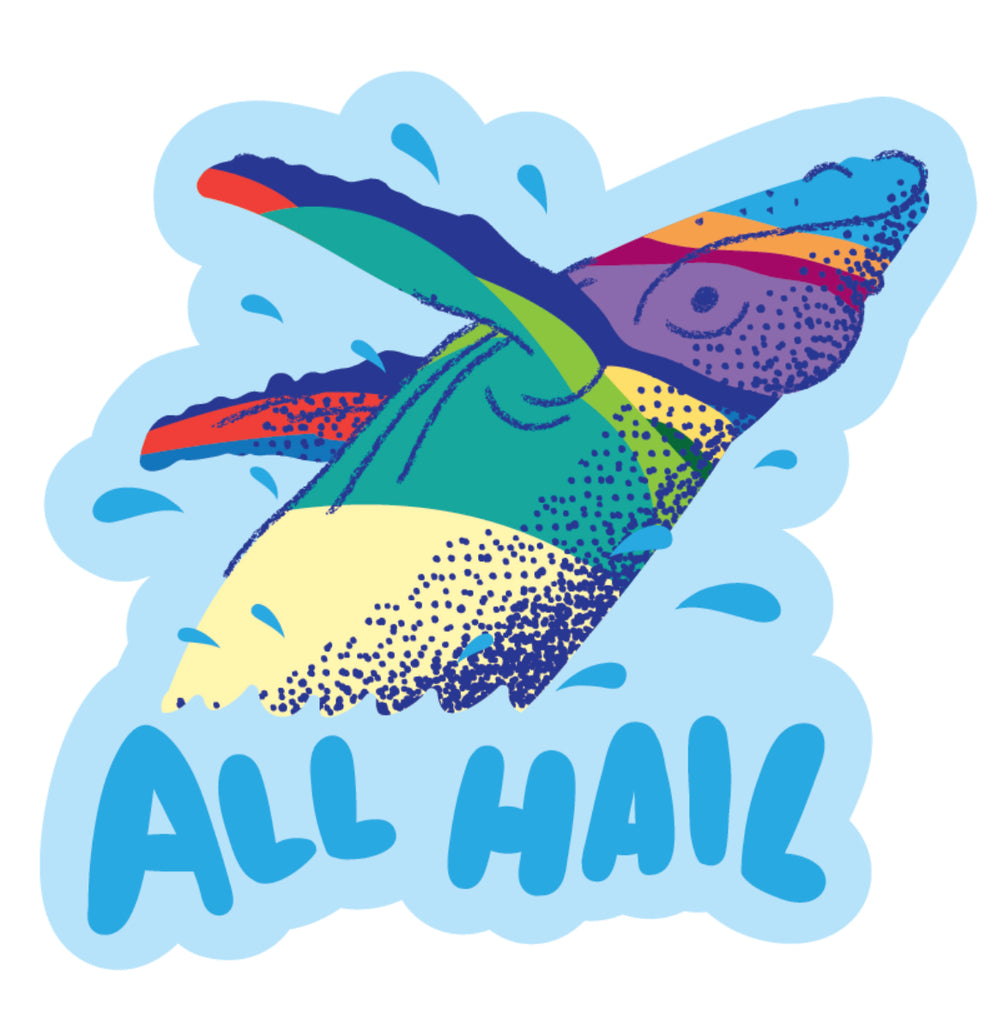 All Hail The Whale, 9th and 9th Whale Vinyl Sticker by Mike Murdock
$5.00
$0.00
All Hail The Whale Vinyl Sticker. 9th and 9th whale 
Whether you love the landlocked SLC whale or not is up to you, but there is no denying it is a magical beast with a cult following. I'm all in on this thing.
All Hail!
Designed by Mike Murdock, local artist who painted the whale!

2.5" die cut vinyl stickers
Why Choose Mochi?
Made in the Usa
Our supply chain is made up of small businesses right here in the USA.
Small Batch
To minimize waste and keep our designs nimble
Gender Neutral
Mix-and-matchable pieces you can pass down to a sibling or friend
For Kids + Parents
Kid-friendly designs in parent-pleasing aesthetics