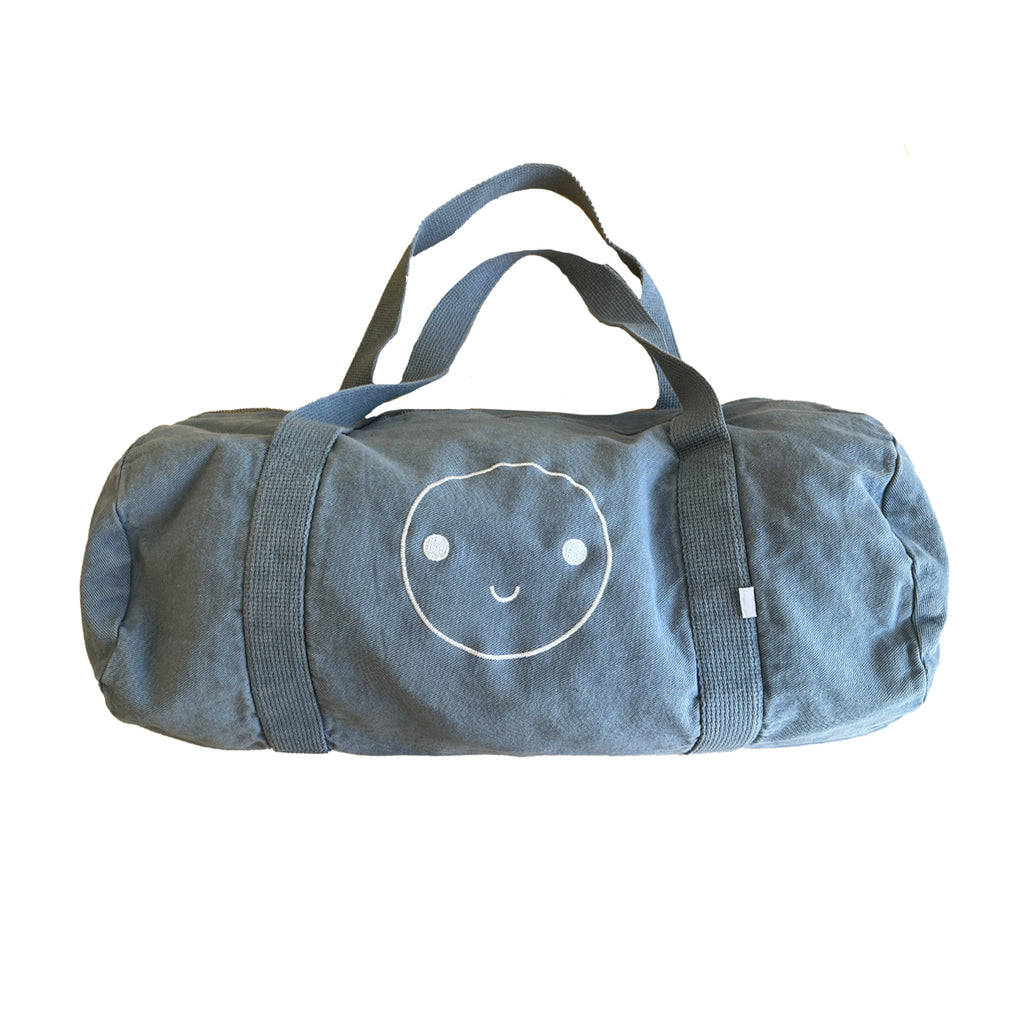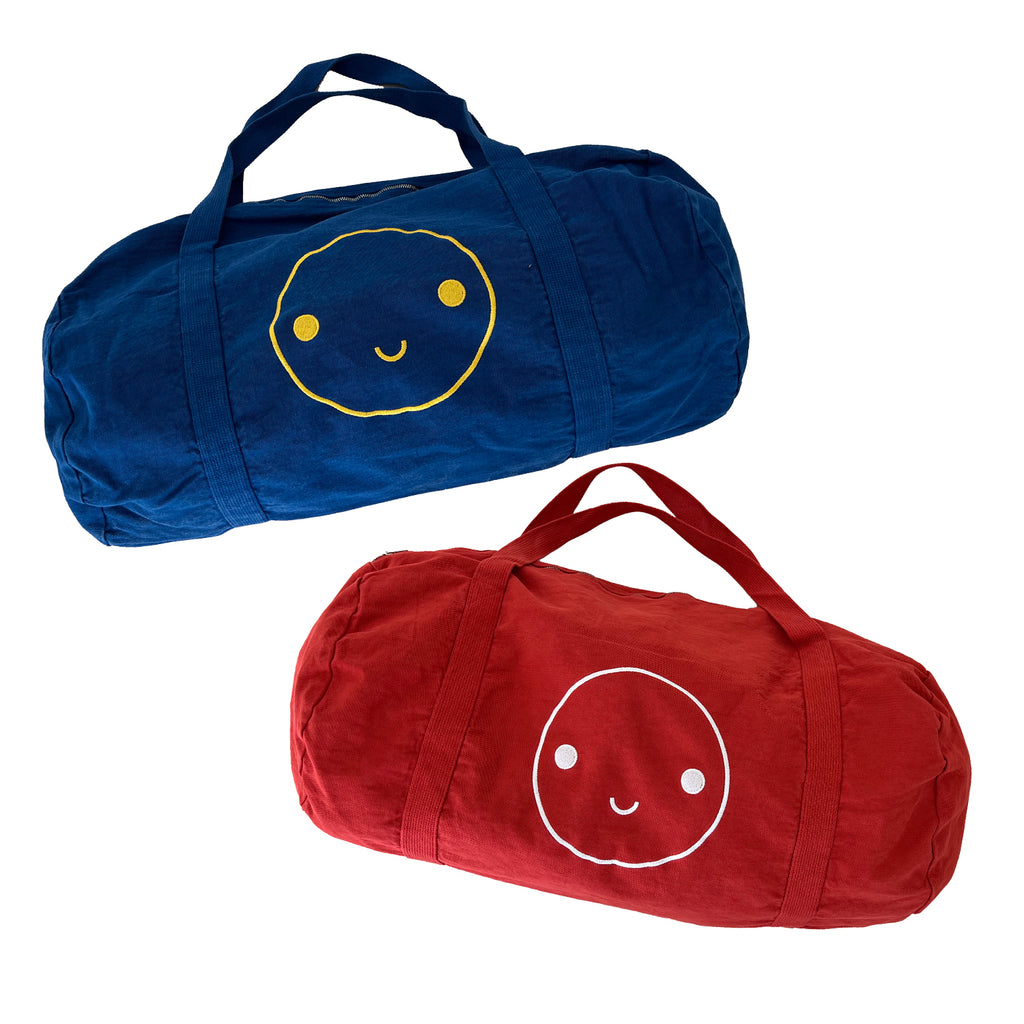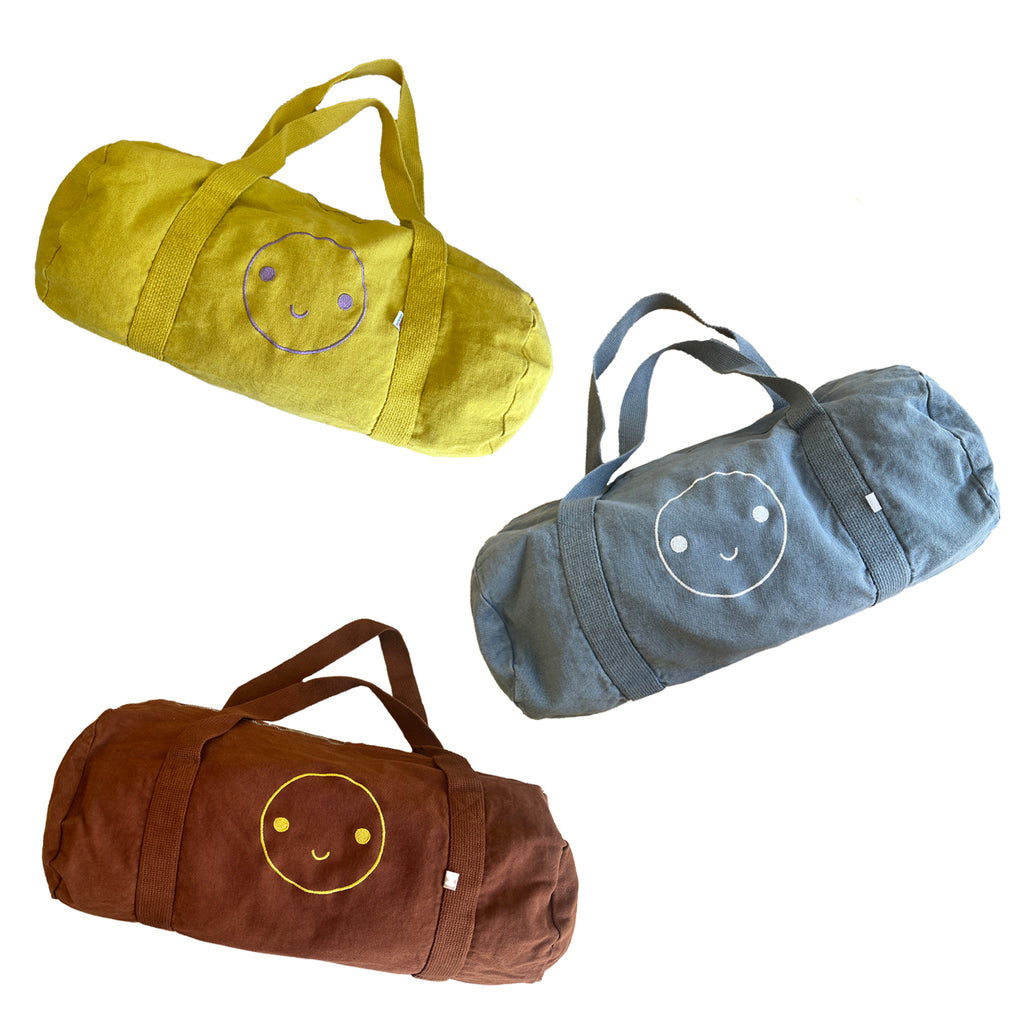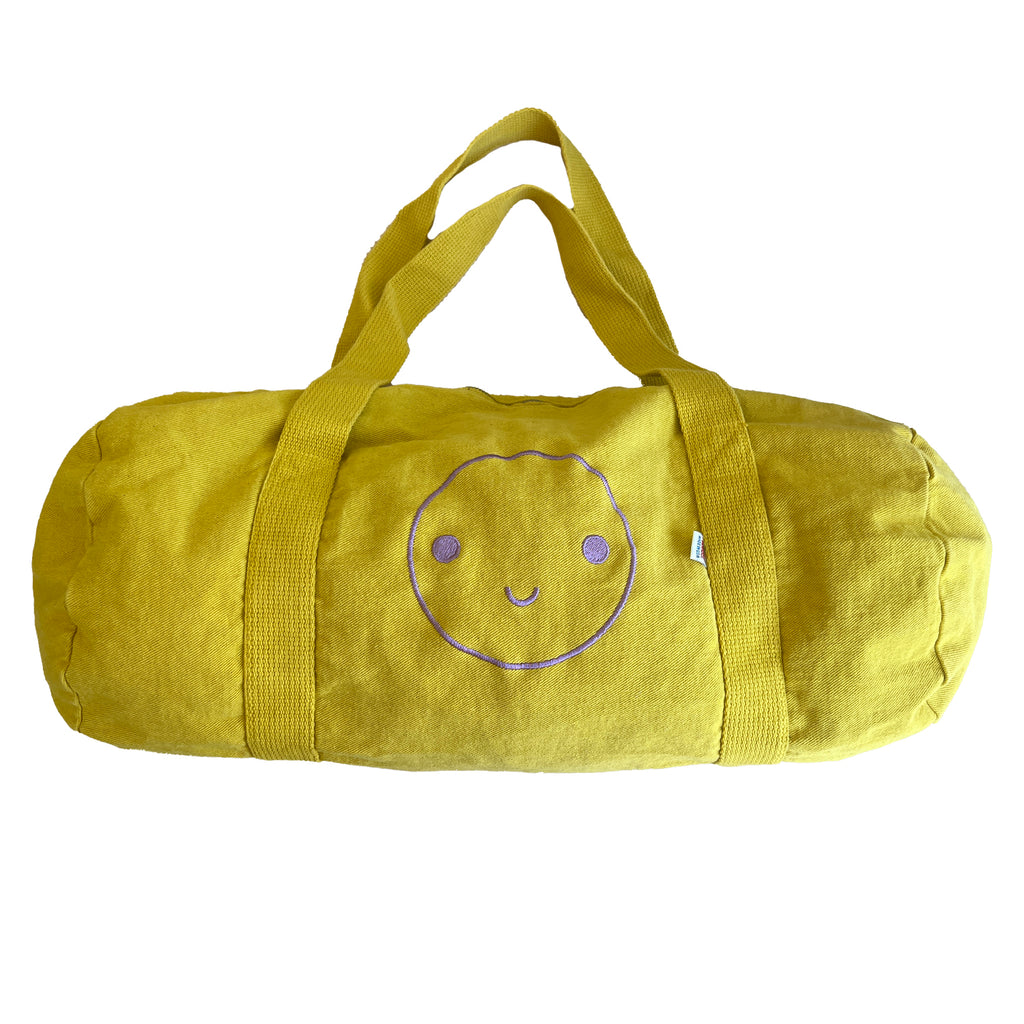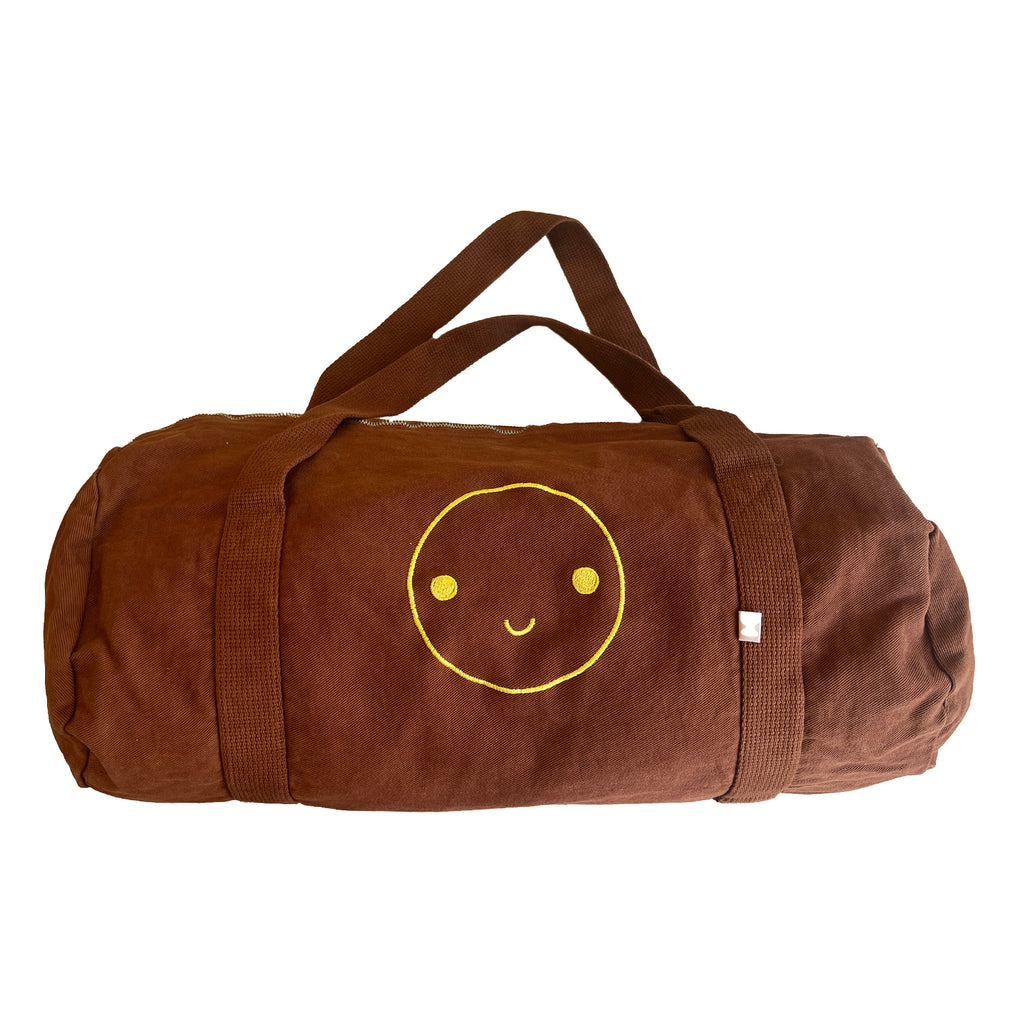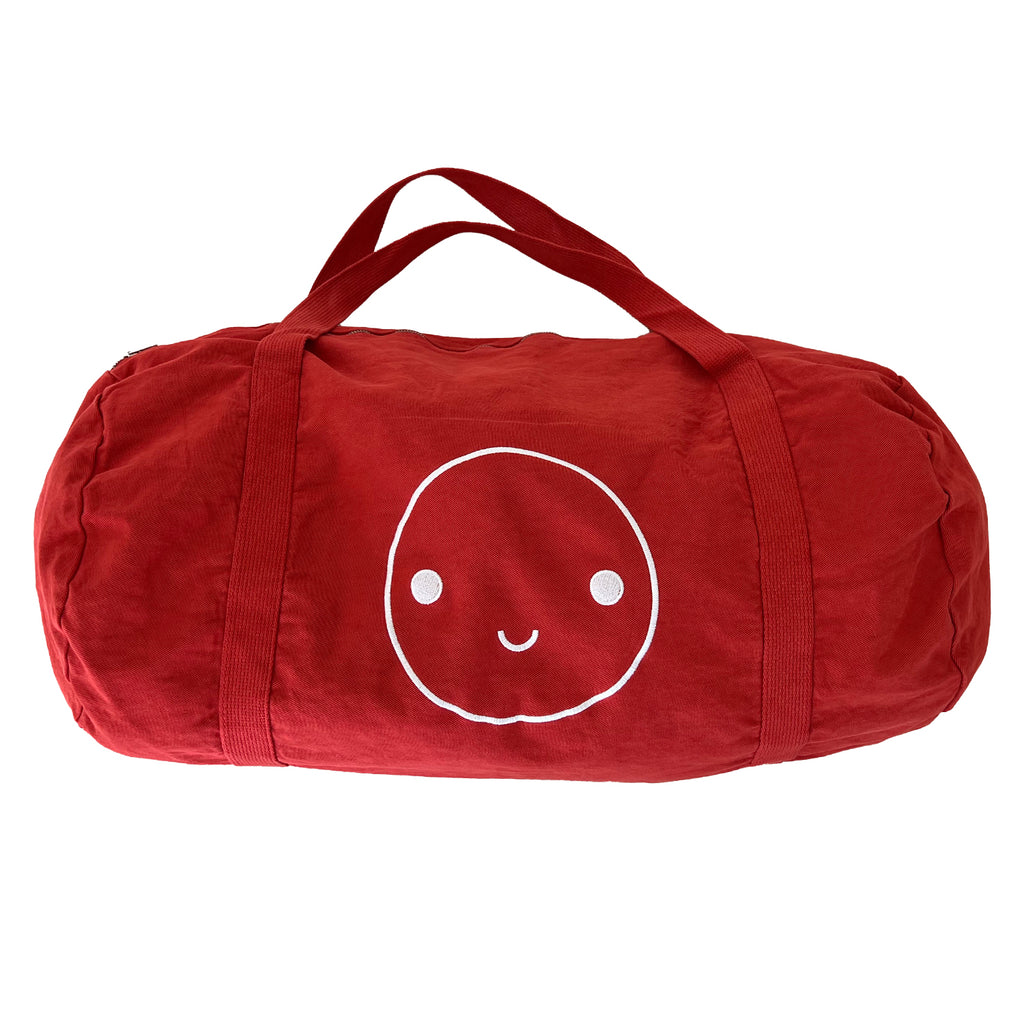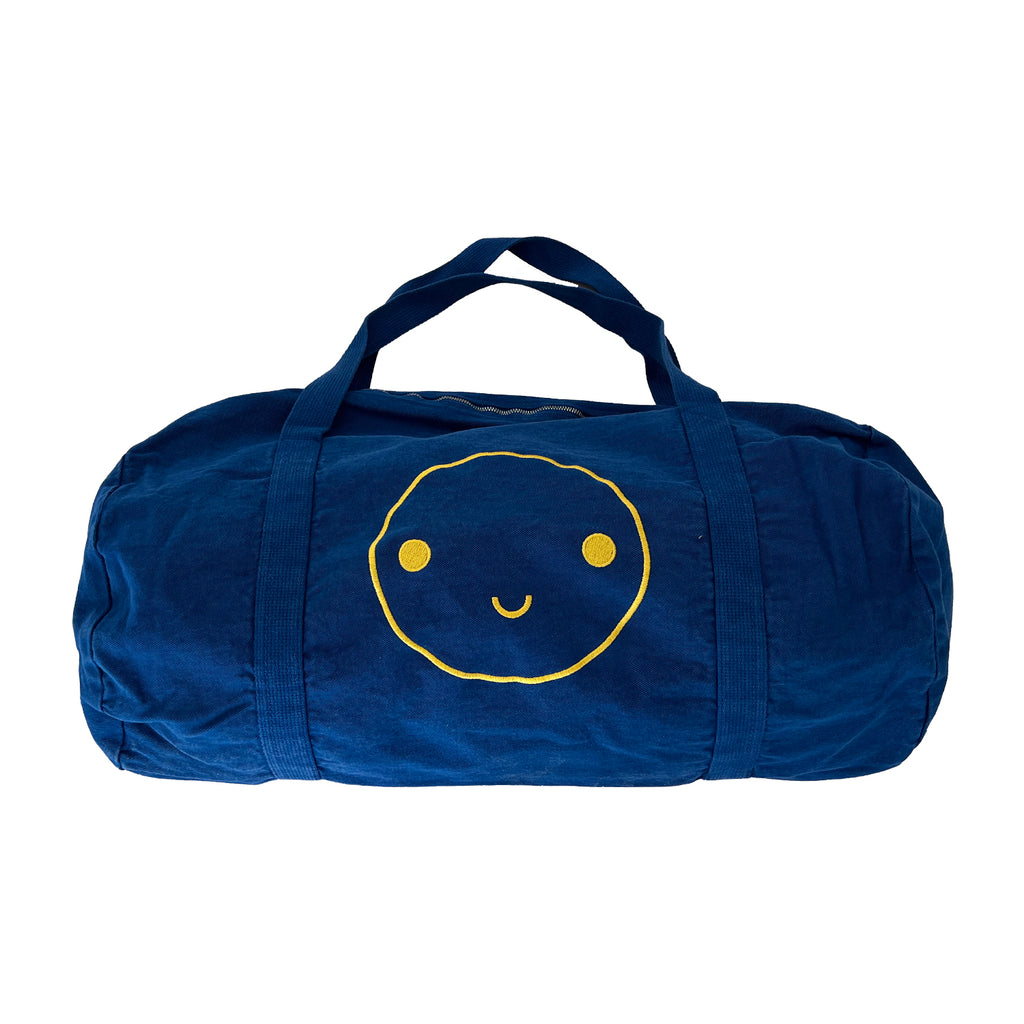 Happy Duffel Bag Kid + Adult Sizes
$45.00
$0.00
 Happy Duffel Bag!  Perfect for carry-ons or road trips!
Kid size is 20" x 9"
Adult size is 26.5" x 13"
Garment dyed bull denim duffel bag made in Los Angeles.  Embroidered with a happy face!

Follow us on Instagram: https://www.instagram.com/mochi_kids
Visit our Facebook page: https://www.facebook.com/mochikidsco

We love to see pictures of your kids in on our designs! Please email us a picture to mochikidsco@gmail.com for a chance to be featured on our social media page
Best bag for Disneyland
I used this bag this past weekend when we went to Disneyland. It holds everything you need for the day. Snacks, jackets, random things you buy. It's the perfect size!
A great size!
Can easily fold up when storing/not in use but a good size to take for a day trip!
Love!!
Absolutely love our Matcha duffel bag. Quality is amazing!. Love this size as well!
Brown duffel
I love my duffel! We are taking it on our first trip. My son is 7 months old and I fit 8 outfits, 6 pajamas, socks and diapering essentials in it with room to spare.
Adorable design with all the comfort!
I absolutely love Mochi kids and their designs! Im always so impressed with the quality. Most recently I purchased the duffle bag and it's incredible, roomy, with a perfect vintage vibe.
Why Choose Mochi?
Made in the Usa
Our supply chain is made up of small businesses right here in the USA.
Small Batch
To minimize waste and keep our designs nimble
Gender Neutral
Mix-and-matchable pieces you can pass down to a sibling or friend
For Kids + Parents
Kid-friendly designs in parent-pleasing aesthetics