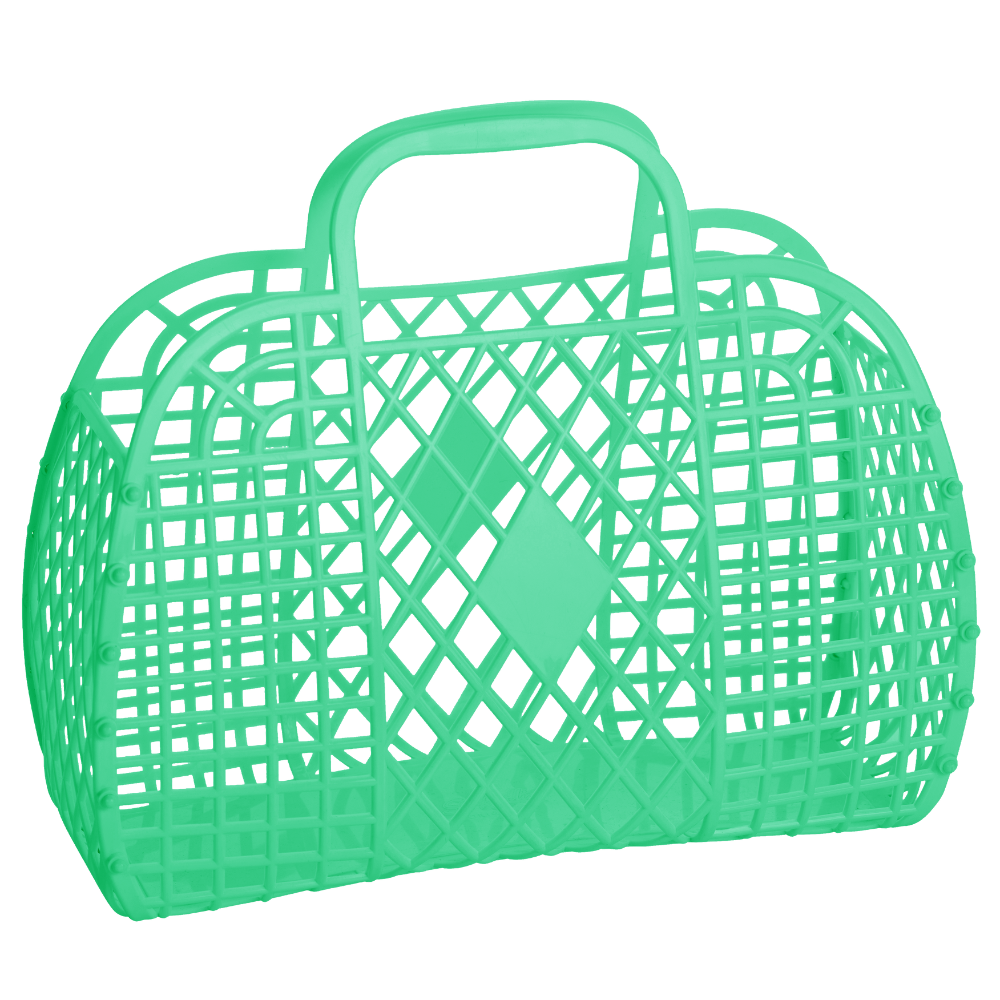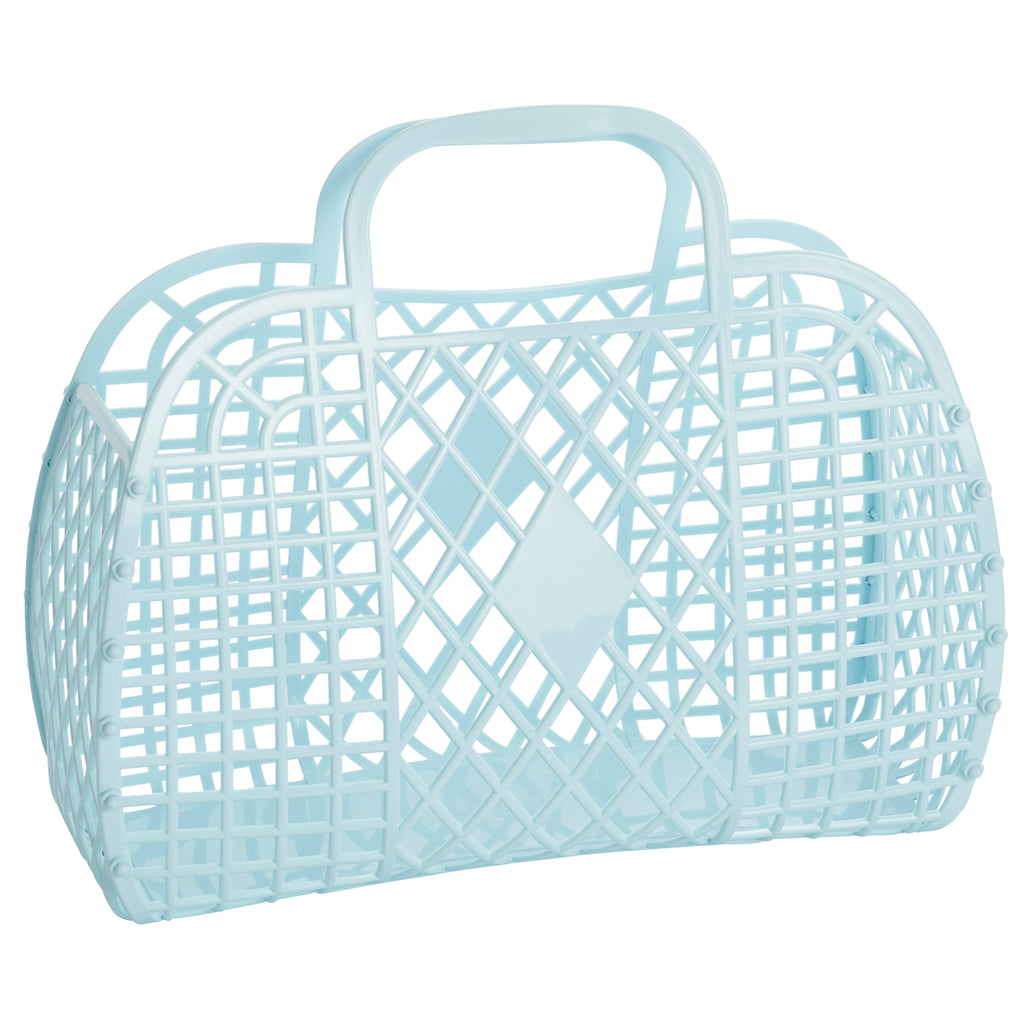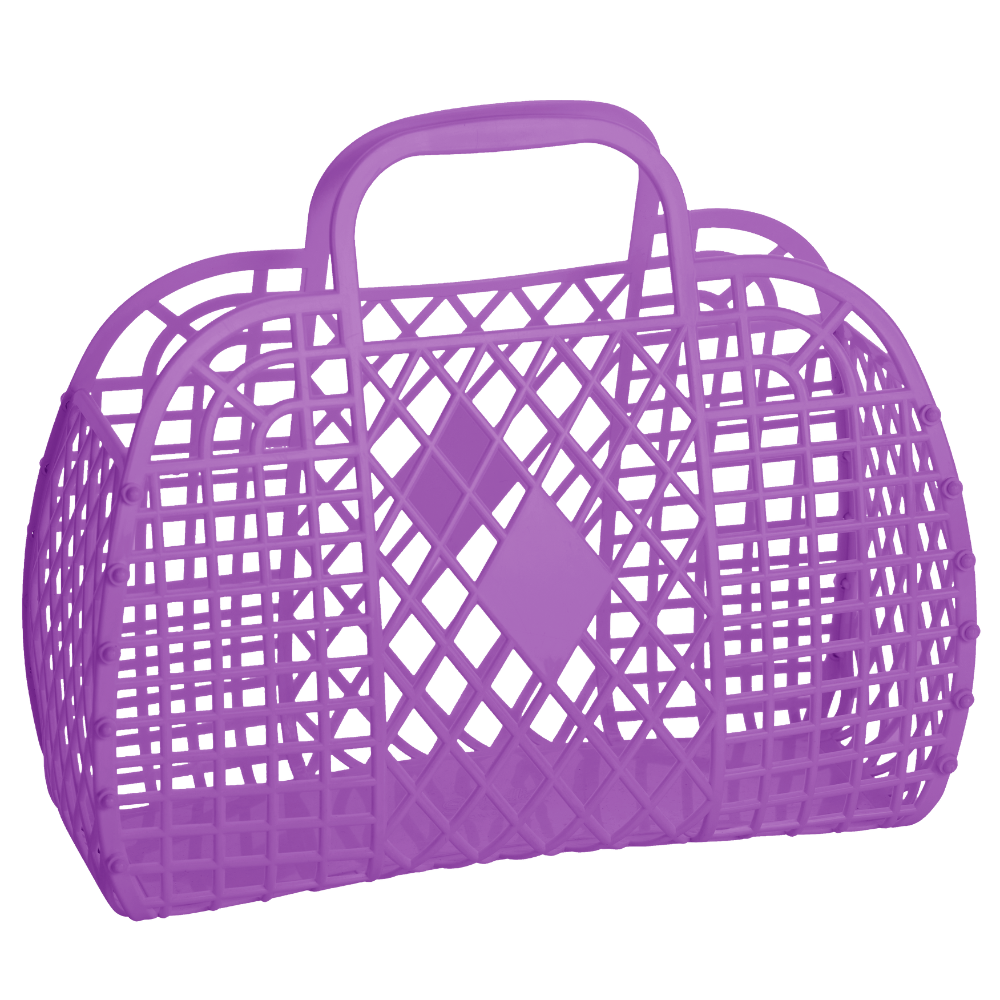 Large Retro Basket by Sun Jellies
$28.00
$0.00
Sun Jellies' original classic jelly bag, famous in Europe and America. Ideal for summer the large Retro Basket will hold all your daytime essentials – très chic and practical! It's also a great size for carrying groceries, a knitting project or your kid's beach toys.  With ergonomic handles for comfy carrying it is shipped flat for easy assembly at home and can be gently undone by pushing the buttons back through. The perfect accessory for your holiday suitcase!
Dimensions:
Large (35 x 30 x 14cm)
Made in Thailand
100% recyclable LDPE
Wipe clean, reuse
Why Choose Mochi?
Made in the Usa
Our supply chain is made up of small businesses right here in the USA.
Small Batch
To minimize waste and keep our designs nimble
Gender Neutral
Mix-and-matchable pieces you can pass down to a sibling or friend
For Kids + Parents
Kid-friendly designs in parent-pleasing aesthetics