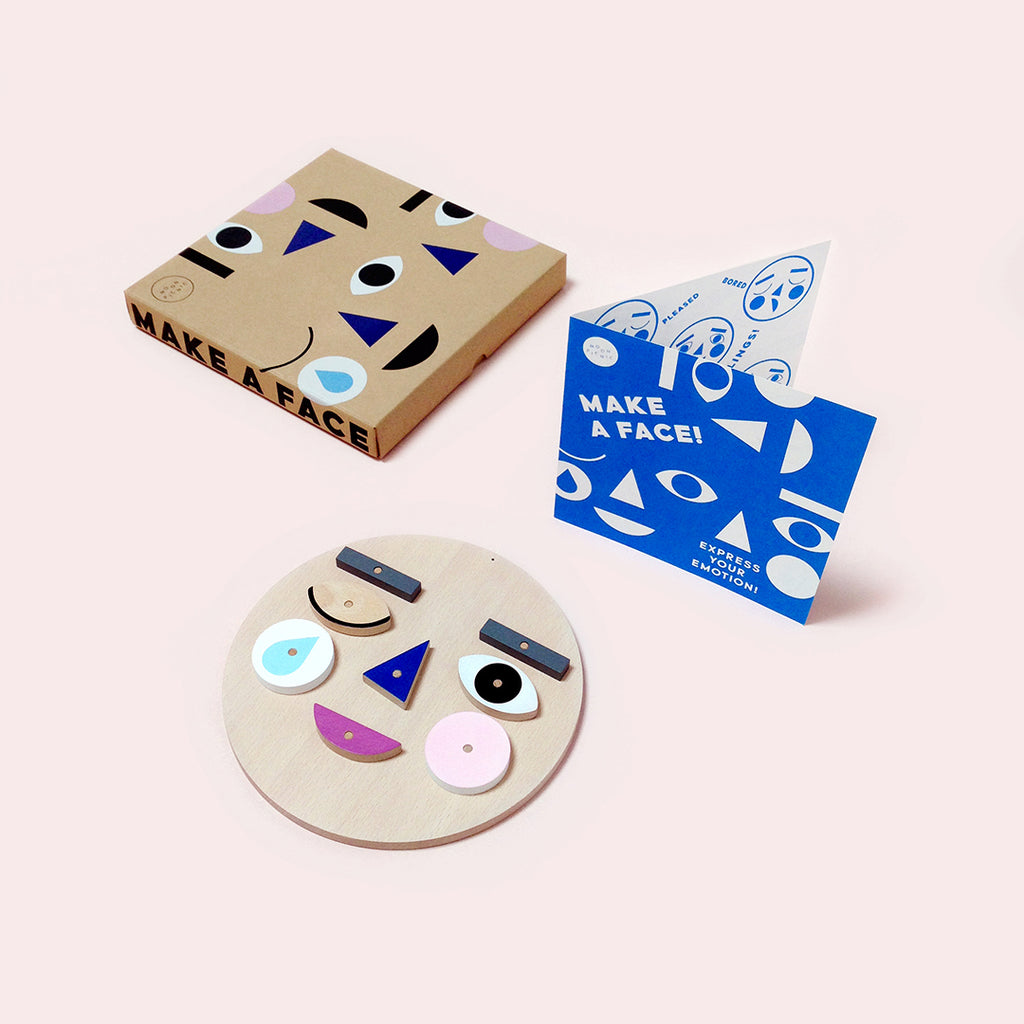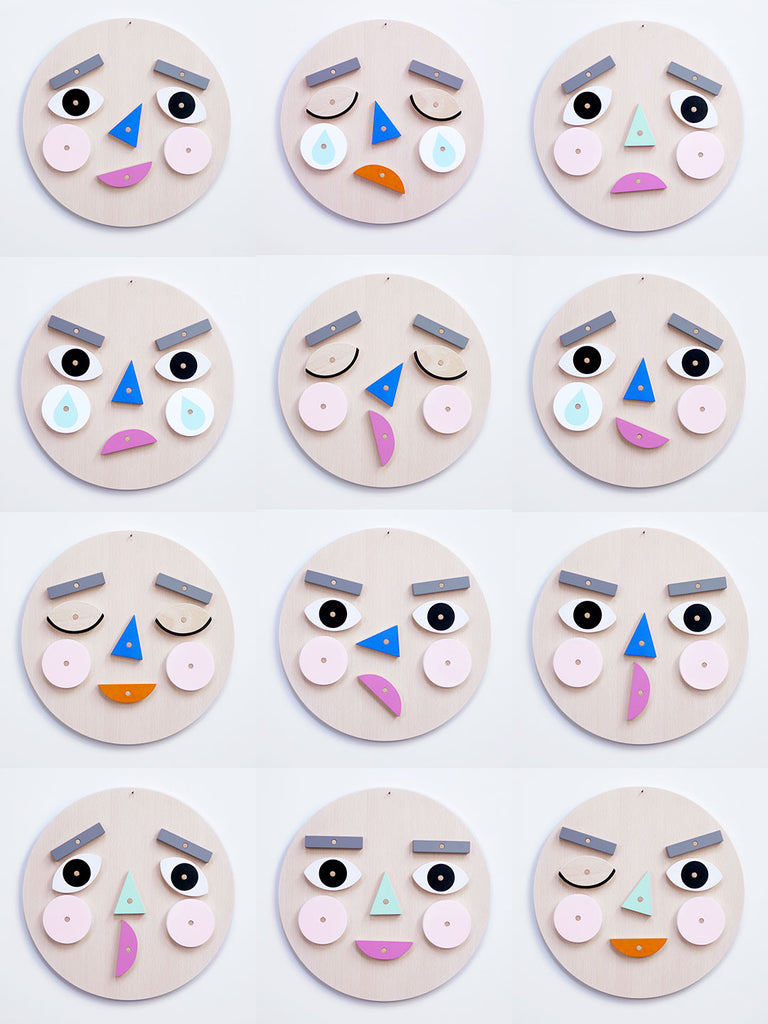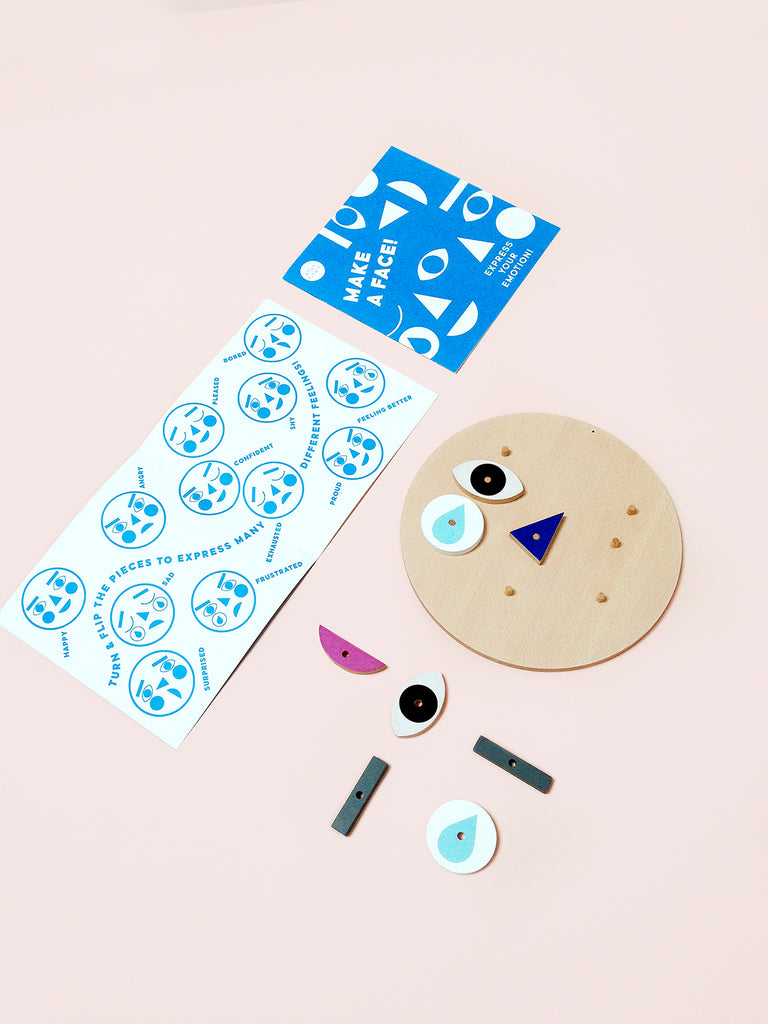 Make a Face by Moon Picnic
$44.00
$0.00
How are you feeling?
Make A Face is a wooden toy with hundreds of expressions! A wonderful way to learn about & discuss emotions together.
Turn & flip the wooden face pieces to express your emotion!
Face 9.55 inch dia.
Solid Beech Wood
Fun with feelings!
This puzzle has been great for my 2 year old. Not only does he love playing with all the double-sided pieces, it's also helping us talk about feelings! It's simple and effective for talking about how we feel and what our face shows.
Why Choose Mochi?
Made in the Usa
Our supply chain is made up of small businesses right here in the USA.
Small Batch
To minimize waste and keep our designs nimble
Gender Neutral
Mix-and-matchable pieces you can pass down to a sibling or friend
For Kids + Parents
Kid-friendly designs in parent-pleasing aesthetics