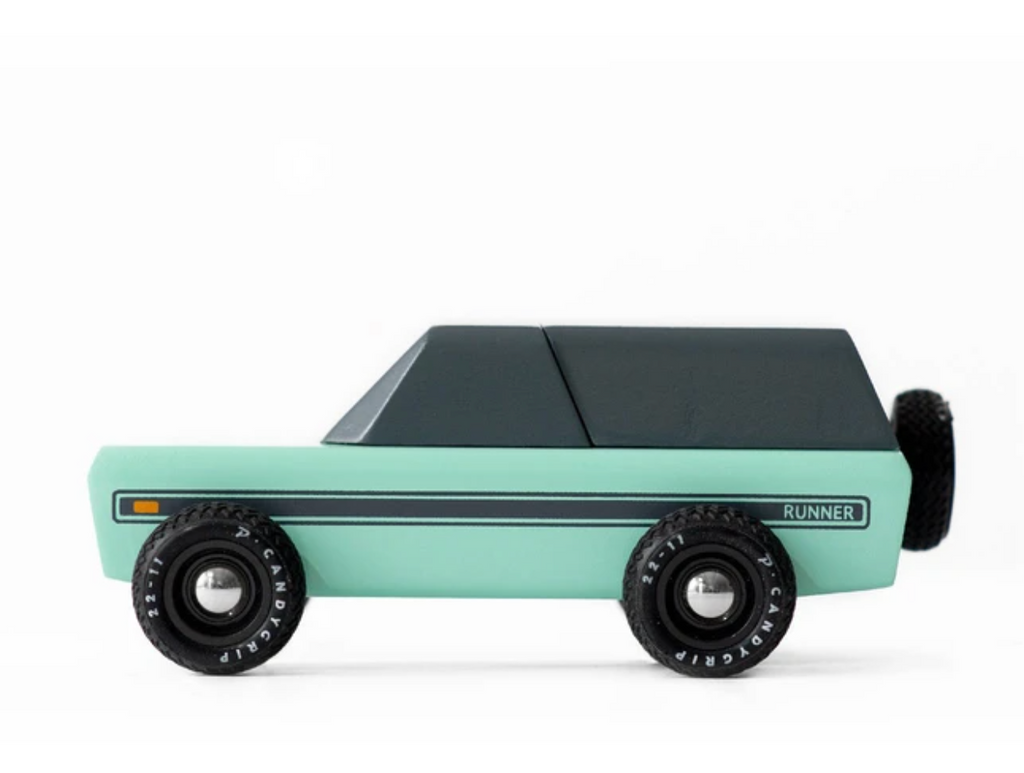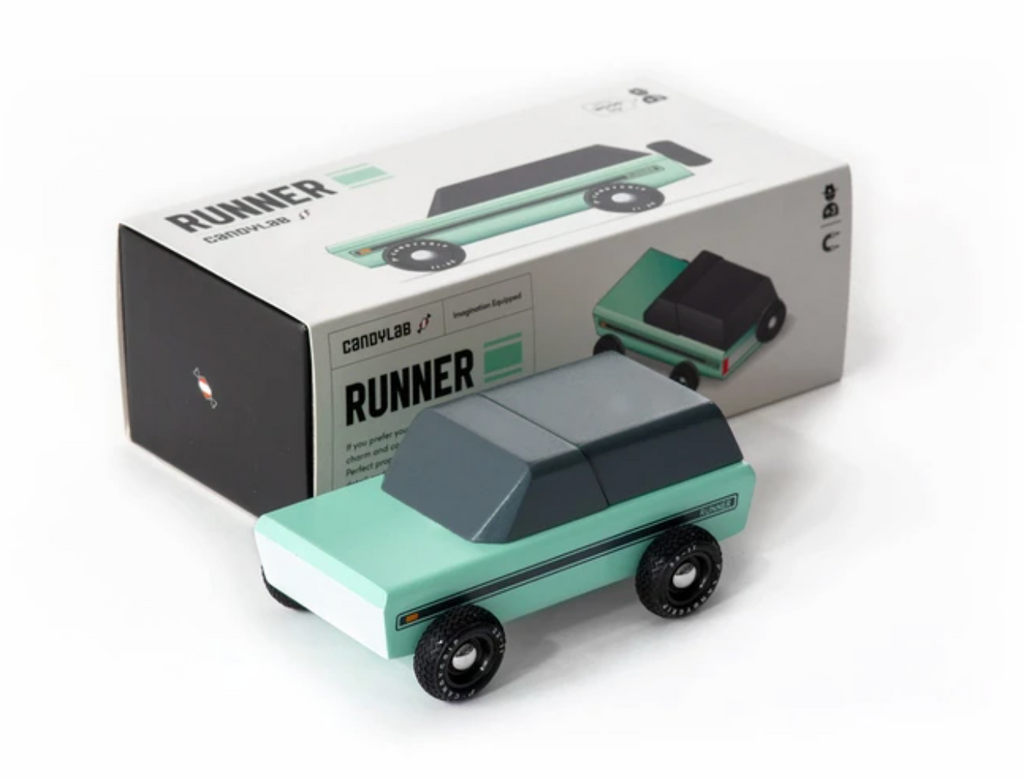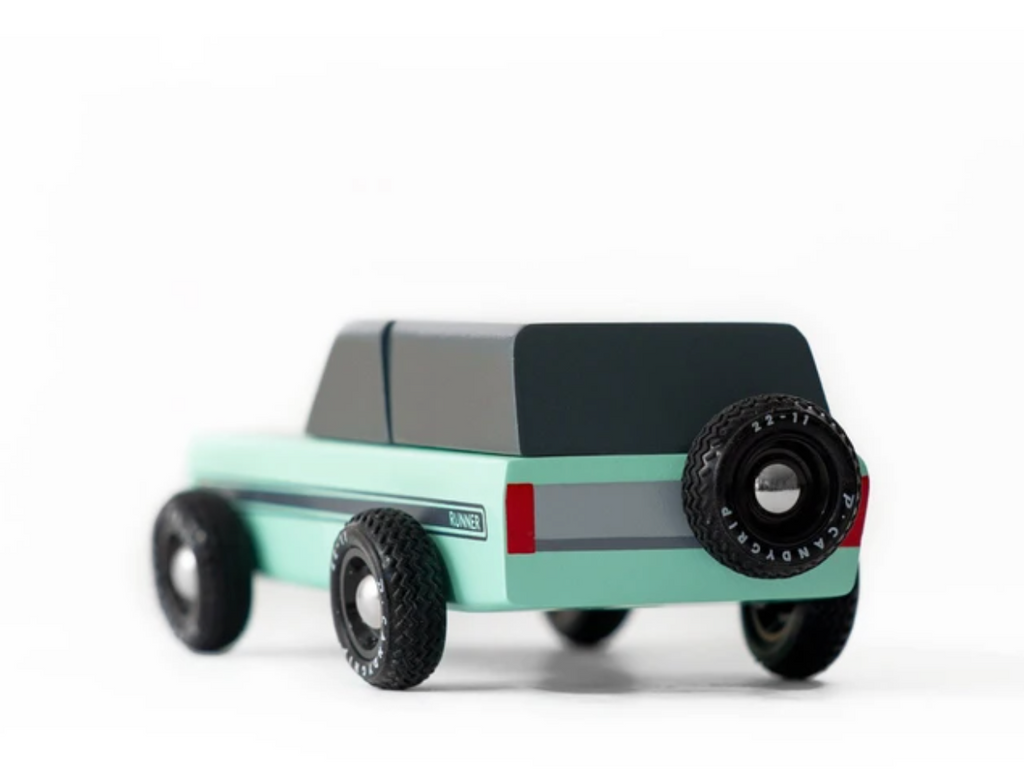 Runner by Candylab Toys
$38.00
$0.00
Transportation toys effortlessly rev up a child's imagination, from exploring what makes them move, to dreaming of their destination. More than just a prop, this cool runner van is a vehicle for building essential physical and mental skills, including gross motor development (watch as they move around the room), communication and storytelling (Where is this runner headed? Who is the driver?). 
Materials: Solid beech wood, water-based paint, clear urethane coat, white ABS plastic rims, food grade rubber tires
Details: Safety tested according to US CPSIA and European, Australian and New Zealand regulations
Dimensions: 6.5" L x 3.6" W x 2.5" H
Designed in Brooklyn, NY, Ethically Made in China
Care: Spot-clean with damp cloth
Age: 3 years+
Why Choose Mochi?
Made in the Usa
Our supply chain is made up of small businesses right here in the USA.
Small Batch
To minimize waste and keep our designs nimble
Gender Neutral
Mix-and-matchable pieces you can pass down to a sibling or friend
For Kids + Parents
Kid-friendly designs in parent-pleasing aesthetics