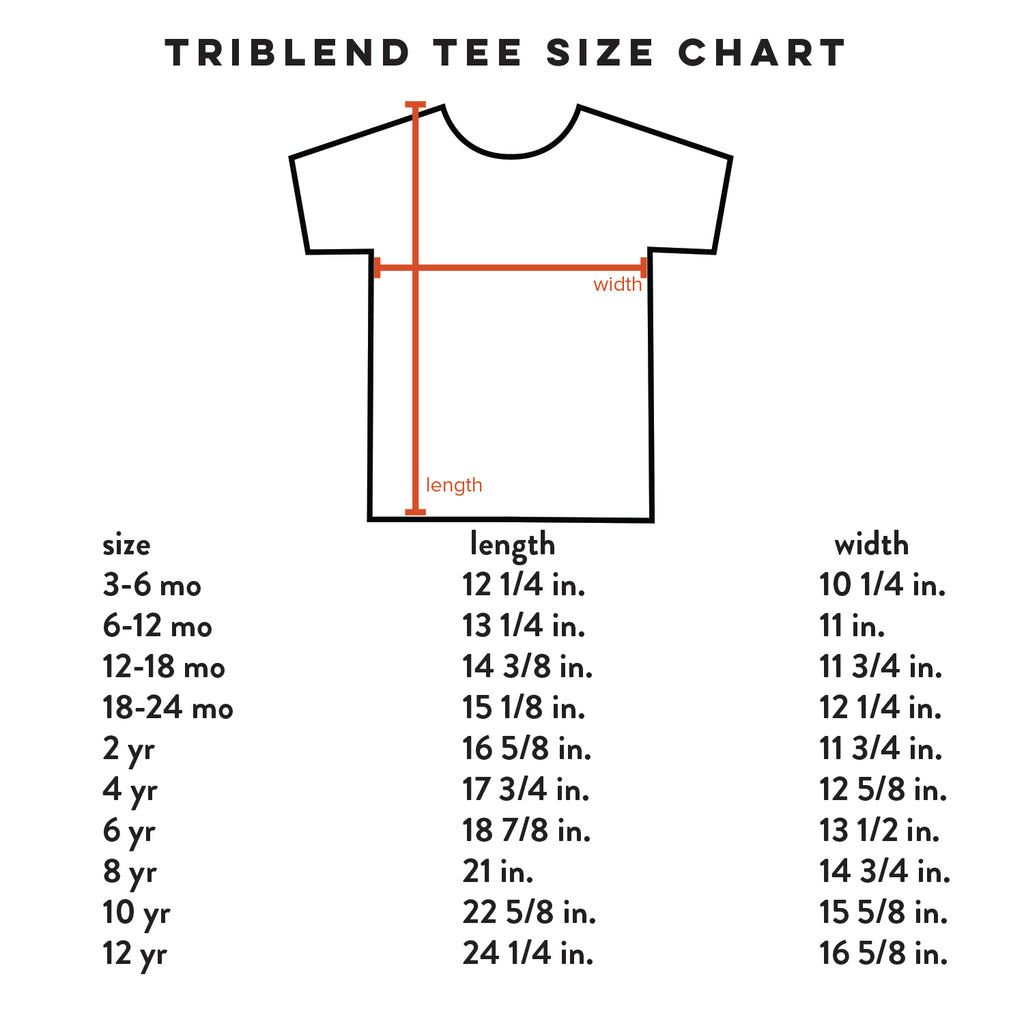 Number Seven Tee
$32.00
$0.00
Hand-screen printed on super soft apparel made in the USA! Designed by Oliva Knudsen
In stock, ships in 1-3 business days.
Machine wash inside out tumble dry low or dry flat to avoid shrinking.
Since each garment is hand printed, some slight variations and imperfections may exist. Size and location of image may vary slightly from garment to garment. 
Follow us on Instagram: https://www.instagram.com/mochi_kids
Visit our Facebook page: https://www.facebook.com/mochikidsco
White:
-Cotton Poly: 50% cotton / 50% polyester
Gray & Black:
-Triblend: 50% polyester / 25% cotton / 25% rayon
Love!!!
Love the simplicity!!! Number shirts are a yearly staple for birthdays and we enjoy supporting all the small shops each year!! Thank you Mochi kids!
Great shirt!
We love the number tees for birthdays! Only suggestion I would have is to include one or two other size options. My littlest is petite for her age and a size 8 for her 7th birthday means it fits pretty big - would've liked the option to size down.
Thanks so much for the review. We actually did offer this in many sizes when we first launched but customers overwhelmingly chose size 8 and it was too costly for us as a small business to keep multiple sizes in stock. We occasionally do custom sizes for customers if the timing works with our print runs! If you need this in the future please feel free to email hello@mochikids.com
Review for Number Seven Tee
Review for Number Seven Tee
Why Choose Mochi?
Made in the Usa
Our supply chain is made up of small businesses right here in the USA.
Small Batch
To minimize waste and keep our designs nimble
Gender Neutral
Mix-and-matchable pieces you can pass down to a sibling or friend
For Kids + Parents
Kid-friendly designs in parent-pleasing aesthetics