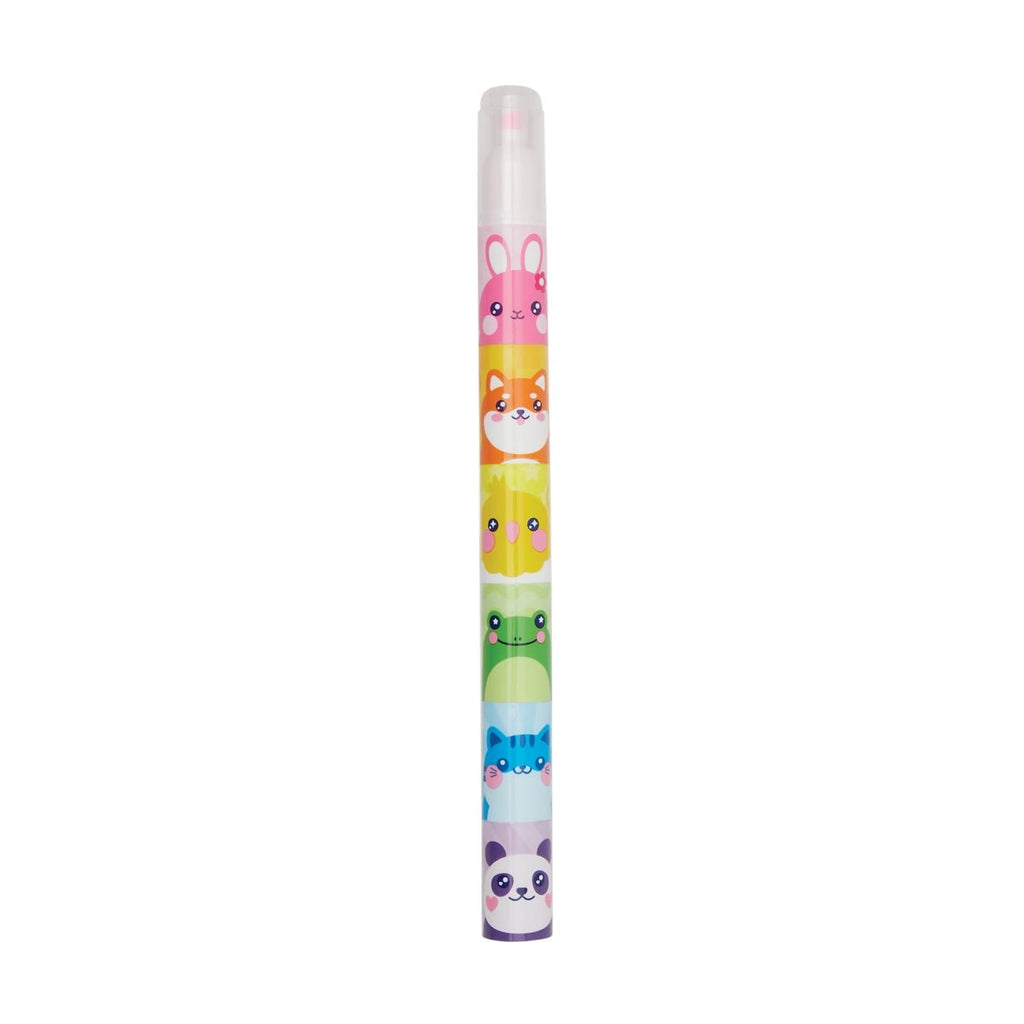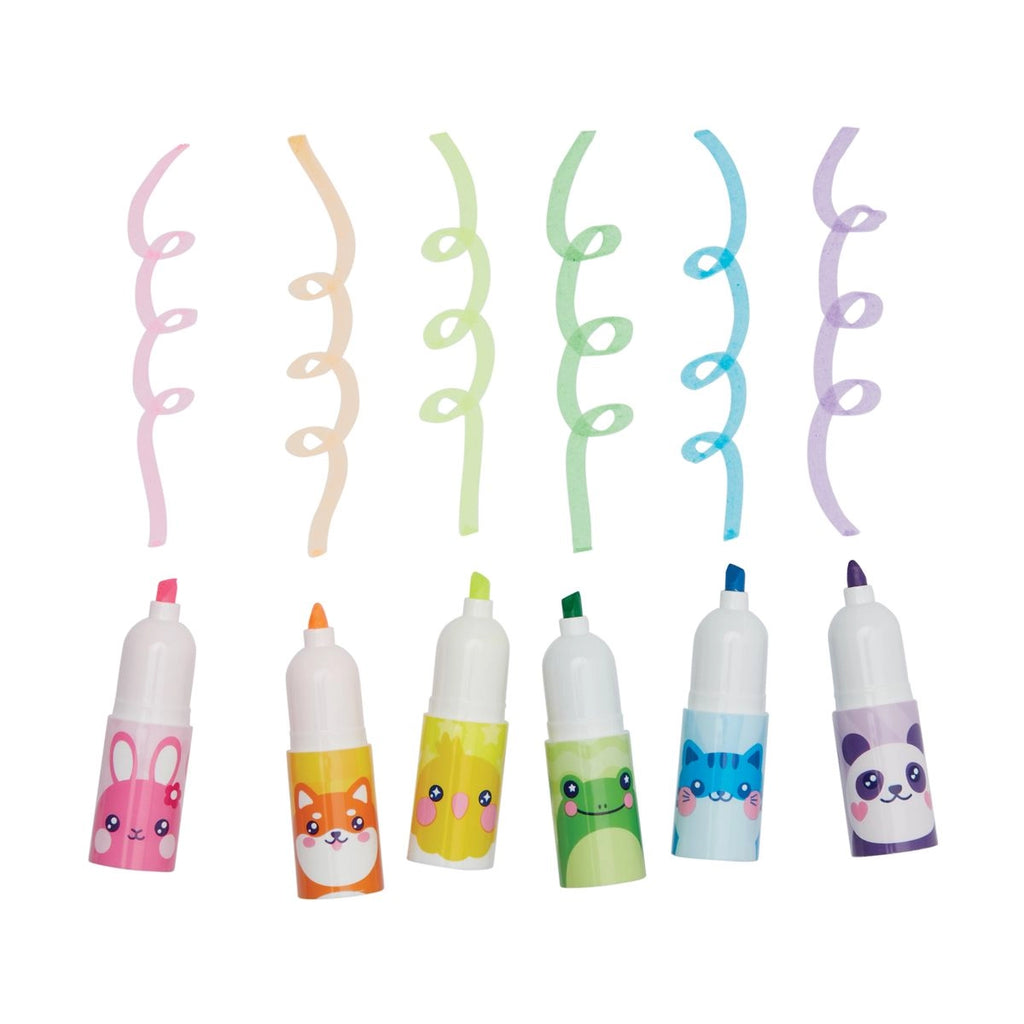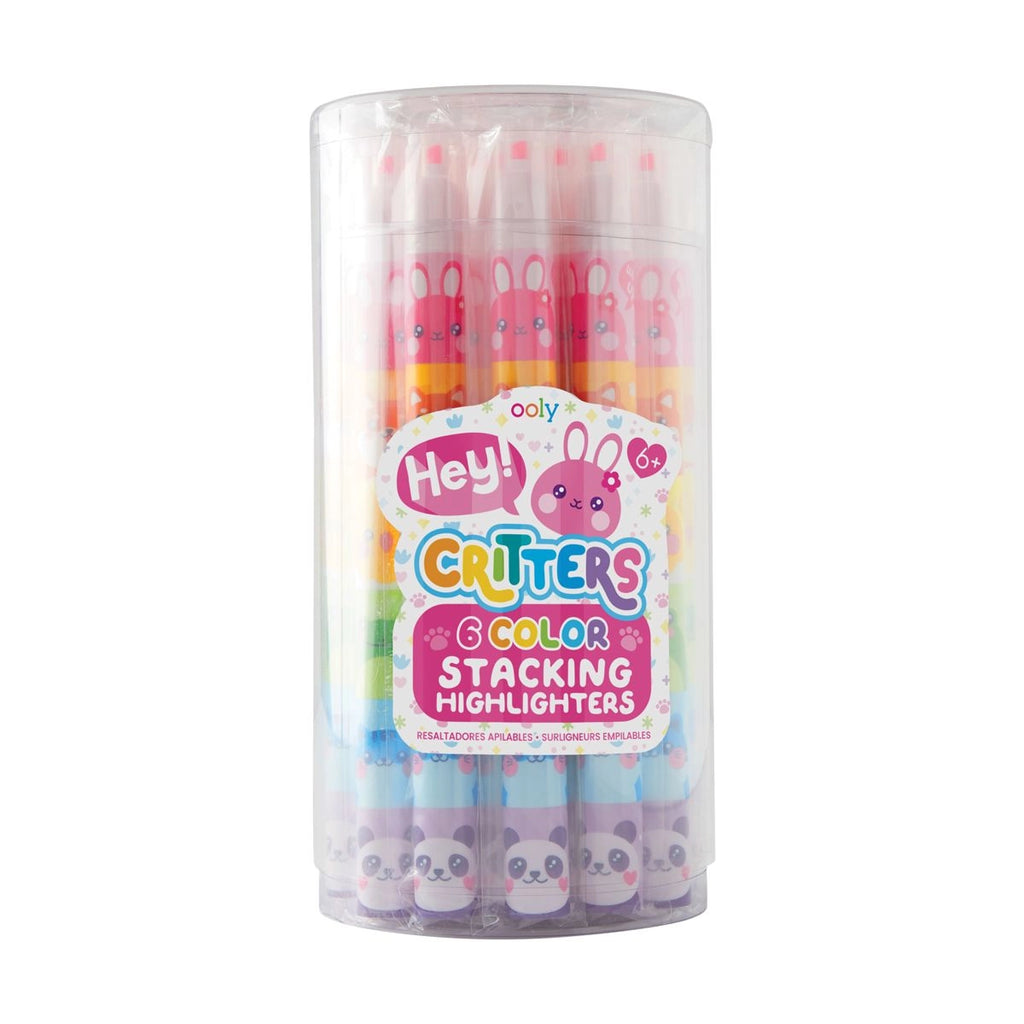 Hey Critters! Stacking Highlighters by Ooly
$4.00
$0.00
This set of stacking highlighters are giggle-inducing study tools! A different silly critter is featured on each of the six mini highlighters, designed in the color of their marker. There's a pink bunny, an orange fox, a yellow chick-a-dee, a green frog, a blue cat, and a purple panda. This stack of six animal highlighters makes organizing your studies by color easy-peasy and fun!
• 1 set of stackable mini highlighters featuring silly critters
• Includes 6 highlighters in total
• The stack includes highlighters in pink, orange, yellow, green, blue, and purple
• Suitable for ages 6 and up

Made in Taiwan
Why Choose Mochi?
Made in the Usa
Our supply chain is made up of small businesses right here in the USA.
Small Batch
To minimize waste and keep our designs nimble
Gender Neutral
Mix-and-matchable pieces you can pass down to a sibling or friend
For Kids + Parents
Kid-friendly designs in parent-pleasing aesthetics