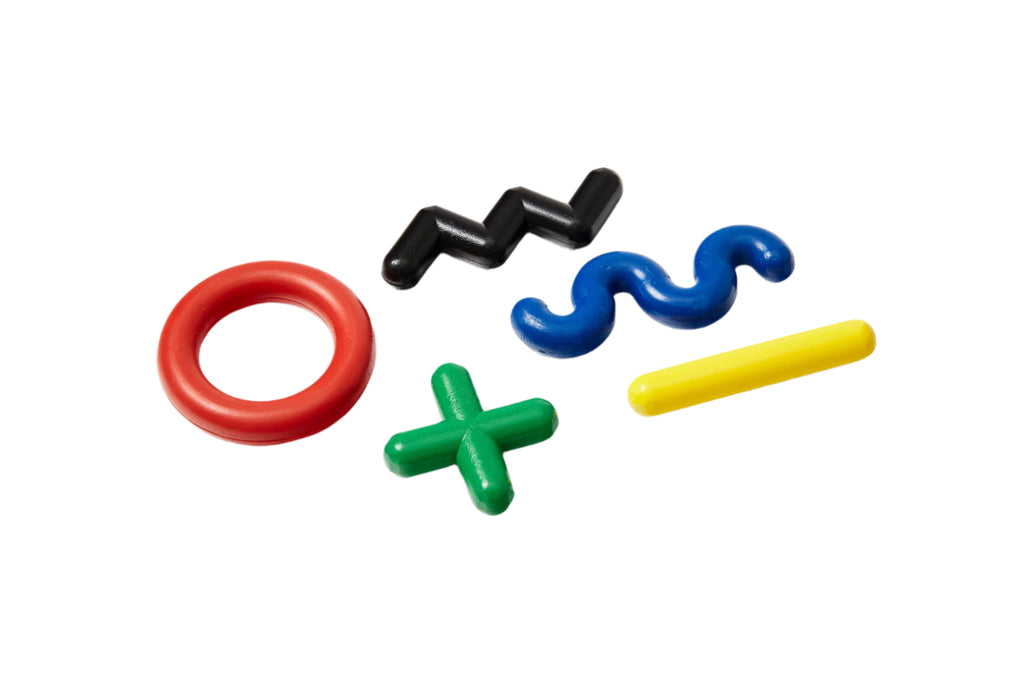 Doodle Crayons by Areaware
$8.00
$0.00
Doodle Crayons ask you to consider how you make art, rather than what you make. Move them this way and that, pull them along on their sides, or push them around flat. Doodle and scribble mindfully or mindlessly to create your own messy musings.

Designed by Nikolas Bentel for Areaware - Nikolas Bentel is an artist and designer who creates products and performances that engage viewers to reimagine their everyday objects. Bentel grew up in a family of artists and designers in New York, which greatly influenced his understanding of design and its impact on daily life.
A graduate of the Brown-RISD dual degree program, Bentel has shown at Paris Fashion Week, Milan Design Week, and the United Nations Climate Summit. Bentel has been commissioned by brands to create exciting, strange, and engaging experiences using alternate forms of product design, advertising and performance art. His studio is currently based out of New Inc, The New Museum's art + design studio space on the Bowery.

Made in China
Why Choose Mochi?
Made in the Usa
Our supply chain is made up of small businesses right here in the USA.
Small Batch
To minimize waste and keep our designs nimble
Gender Neutral
Mix-and-matchable pieces you can pass down to a sibling or friend
For Kids + Parents
Kid-friendly designs in parent-pleasing aesthetics