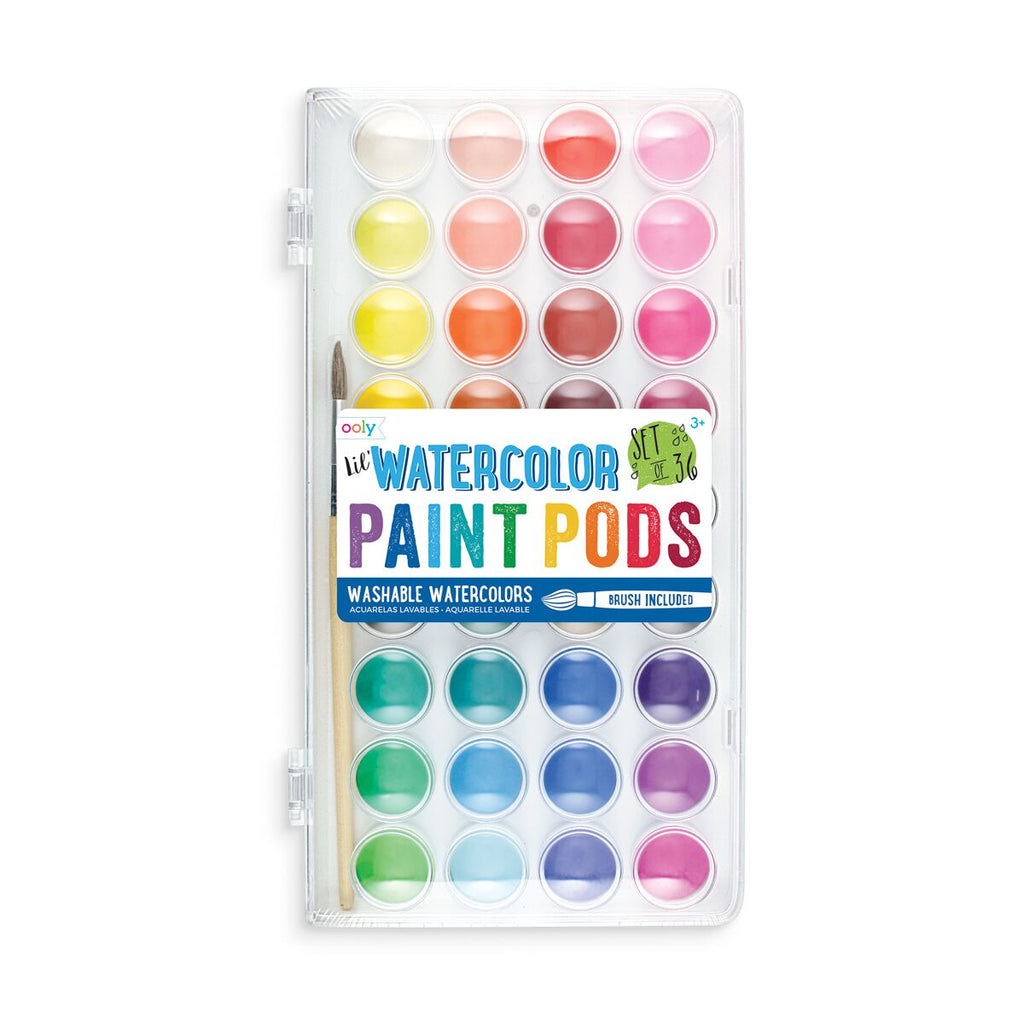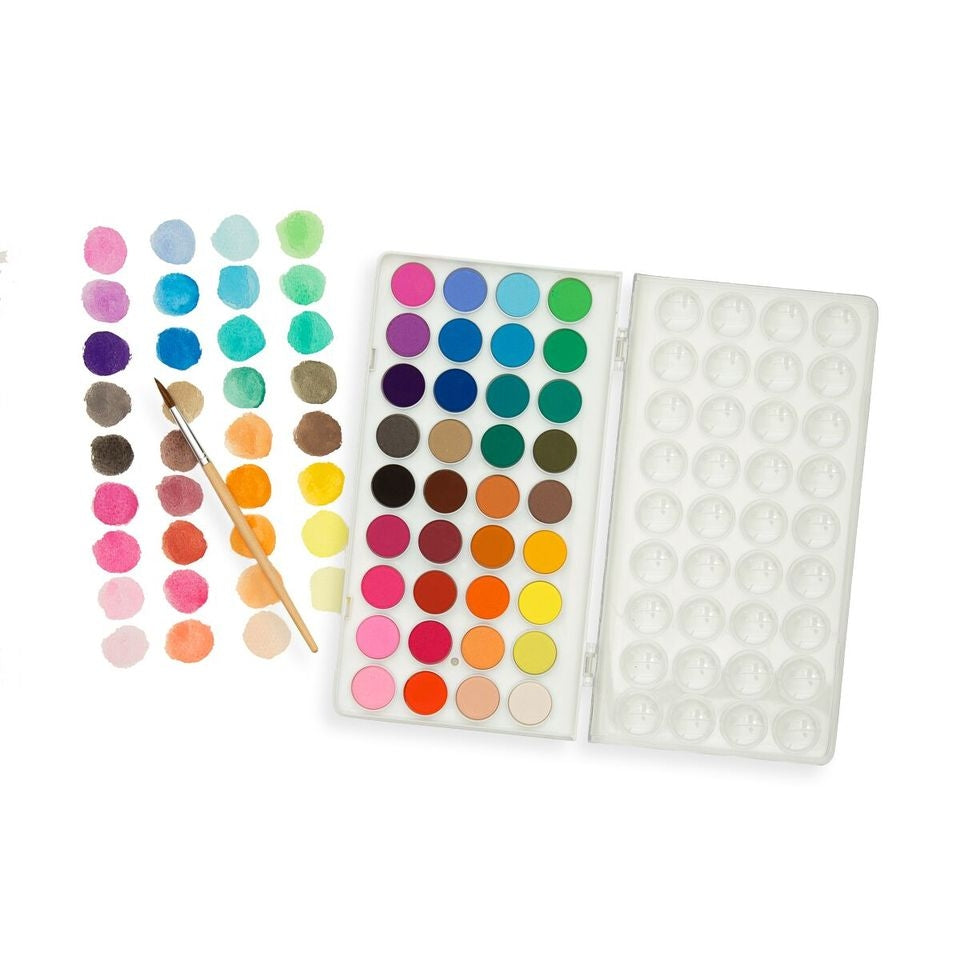 Lil Paint Pods Watercolor Paint by Ooly
$13.50
$0.00
36 Watercolors
|Fine Tipped Brush Included
|Reusable Case
|Washable

Made in China

Vibrant, long-lasting!
We've gone through countless Crayola watercolor paint palettes, and this Ooly one has just lasted and lasted! My kiddo jus turned 4, so she goes heavy on the water and really... saturates each color in the palette when painting. Ooly's colors are more vibrant (and of course there's more of them) on paper and the palette is just lasting much longer than other watercolors we've tried -- all without sacrificing washability, it comes right out of clothes in the wash!
Why Choose Mochi?
Made in the Usa
Our supply chain is made up of small businesses right here in the USA.
Small Batch
To minimize waste and keep our designs nimble
Gender Neutral
Mix-and-matchable pieces you can pass down to a sibling or friend
For Kids + Parents
Kid-friendly designs in parent-pleasing aesthetics