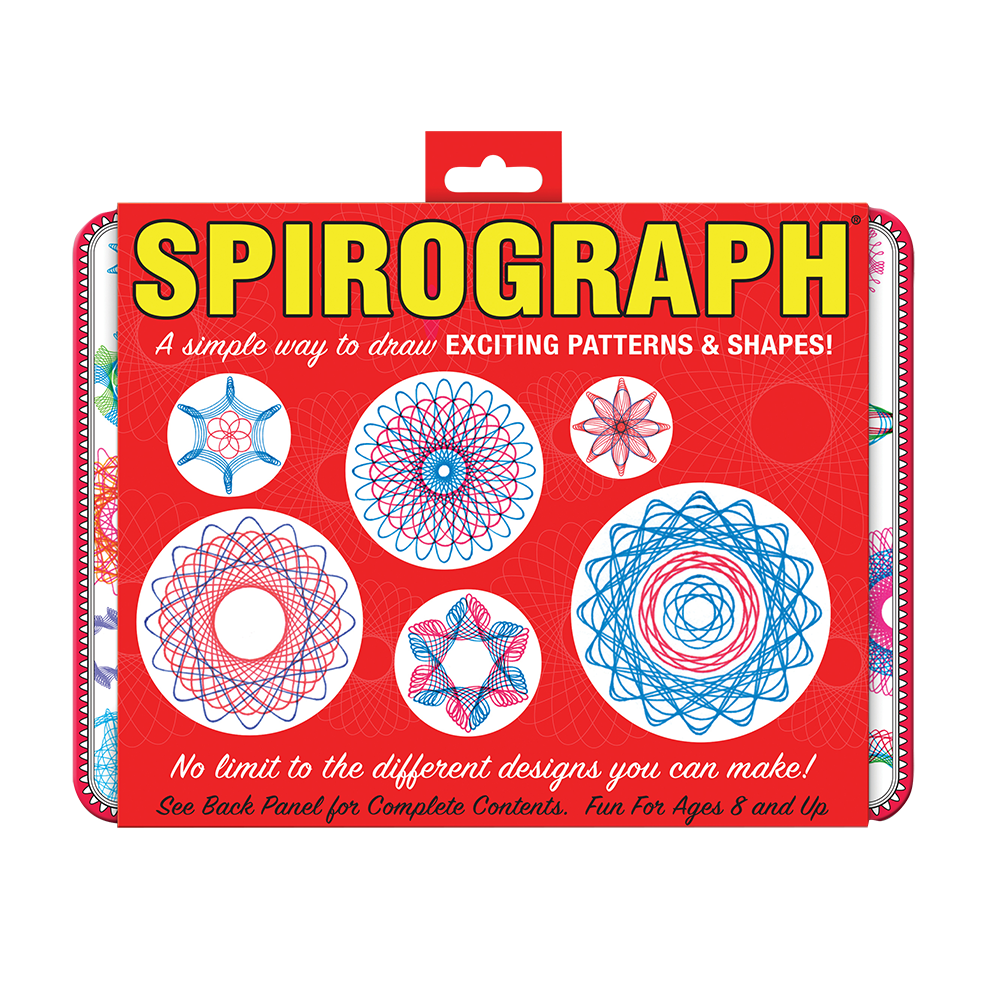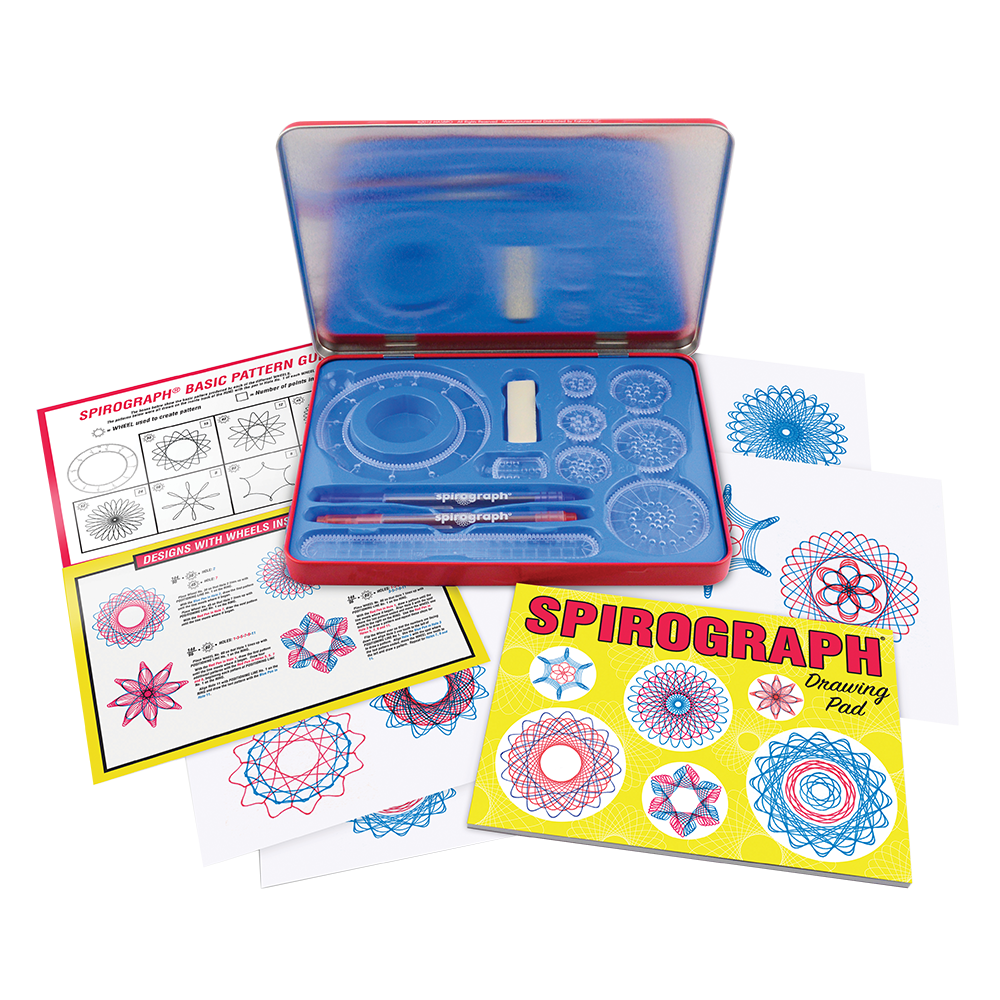 Retro Spirograph by PlayMonster
$17.00
$0.00
The classic way to make countless amazing designs!
This Original Spirograph Design Set features the iconic wheels and rings of the original, re-engineered and updated for today—packaged in a classic, collectible, retro-styled package. The kit features a travel-friendly tin with snap-in storage tray. The precision engineered Spirograph gears work with the two design pens included in the set as well as with most standard pens, markers and pencils. Spirograph Putty holds the pieces securely on the paper so that you can create intricately beautiful designs with no holes in the paper! The set also comes with a 24-page design pad and a full color design guide, which explains the fundamentals of drawing with Spirograph as well as step-by-step instructions for creating your own designs!
Ages 8 & Up
Contents: 7 Spirograph® Precision Wheels, Spirograph® Precision Ring, Spirograph® Precision Rack, .18oz (5g) of Reusable Spirograph Putty, 2 Design Pens, 10 Page Retro-Styled Guide Book, 24-Page Design Pad, Collectible Travel Tin with Snap-in Storage Tray
Why Choose Mochi?
Made in the Usa
Our supply chain is made up of small businesses right here in the USA.
Small Batch
To minimize waste and keep our designs nimble
Gender Neutral
Mix-and-matchable pieces you can pass down to a sibling or friend
For Kids + Parents
Kid-friendly designs in parent-pleasing aesthetics