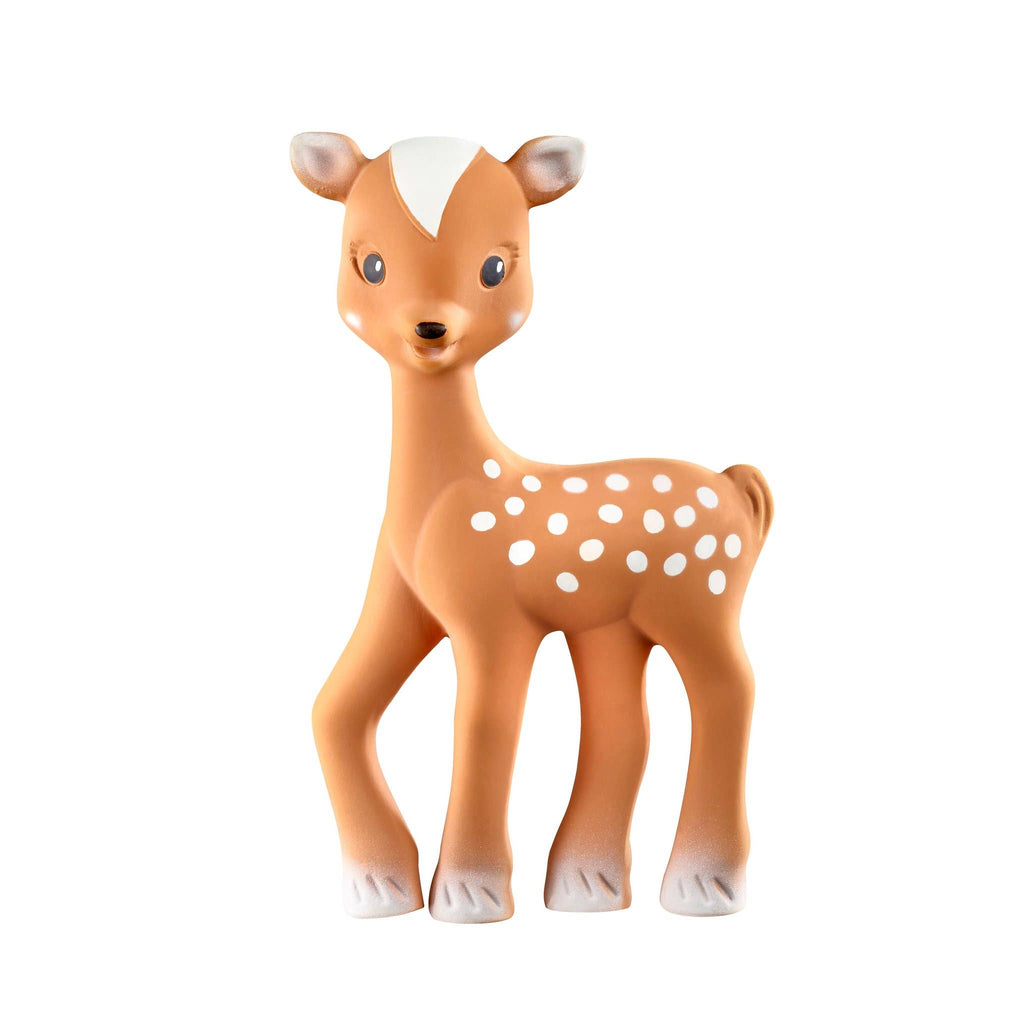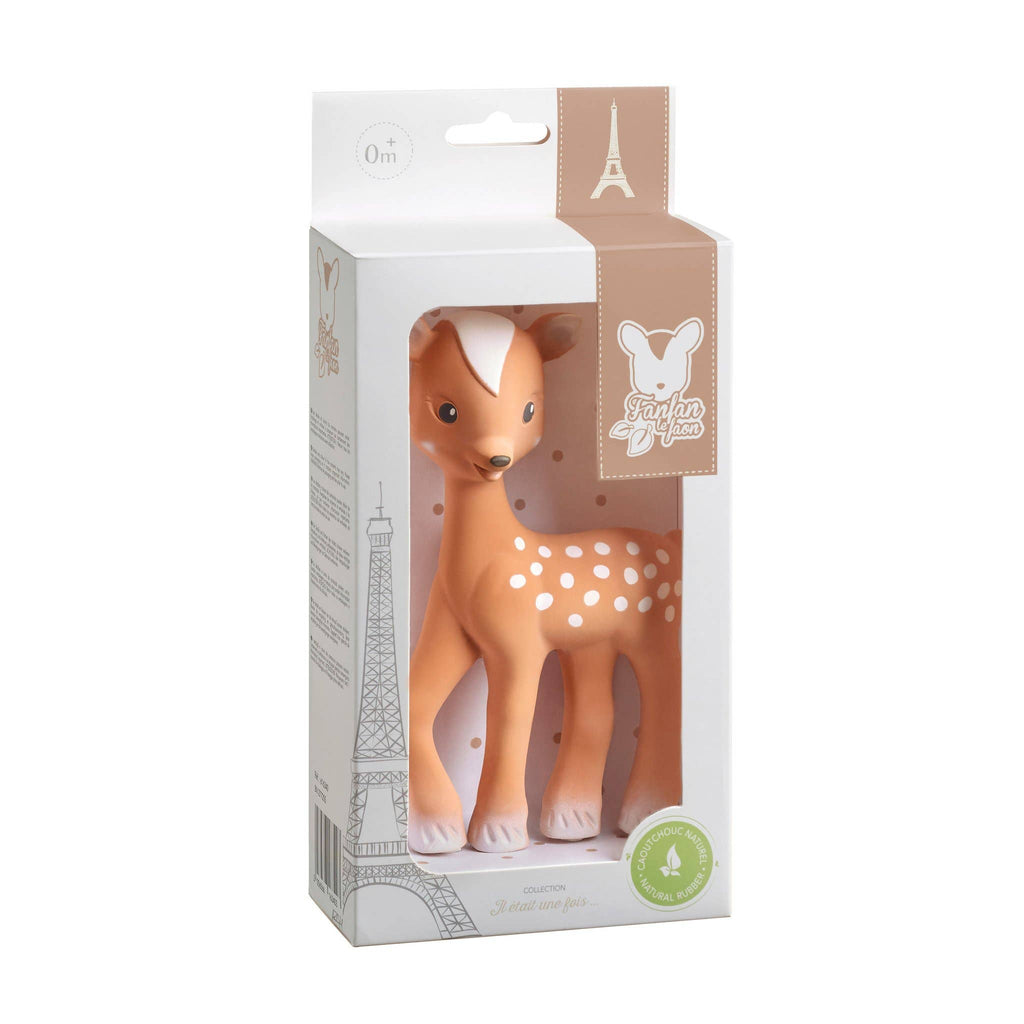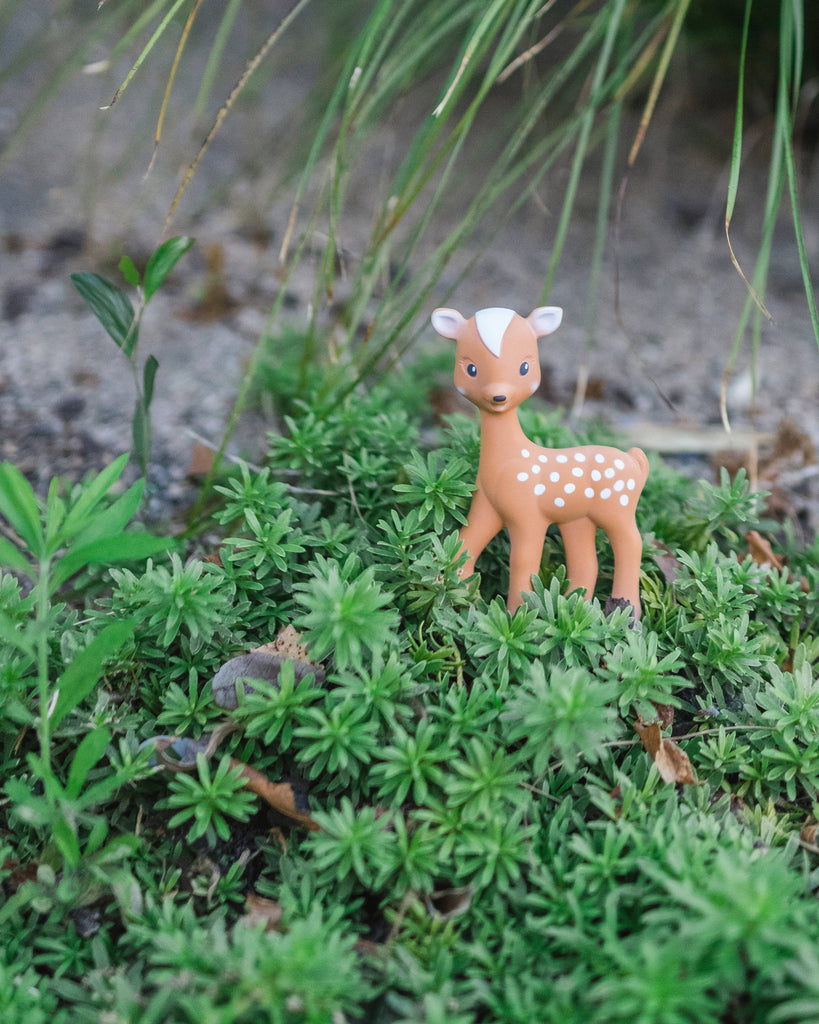 Fanfan Fawn Brown Version by Sophie la Girafe
$27.00
$0.00
Sophie's best friend.
Made using 100% natural rubber from rubber tree latex and food-grade paint.
It draws baby's gaze by way of the dark, highly contrasted spots all over its body and becomes a familiar, reassuring object that is easily recognized.
Featuring a squeaker, fanfan entertains baby, and develops baby's sense of hearing while helping to establish the relationship of cause and effect.
Flexible with several chewable parts (ears, legs, etc.), it is perfectly suited to help soothe baby's gums when getting first teeth.
Because it is made from 100% natural rubber and 100% food-grade paint, it is completely safe for baby.
Why Choose Mochi?
Made in the Usa
Our supply chain is made up of small businesses right here in the USA.
Small Batch
To minimize waste and keep our designs nimble
Gender Neutral
Mix-and-matchable pieces you can pass down to a sibling or friend
For Kids + Parents
Kid-friendly designs in parent-pleasing aesthetics