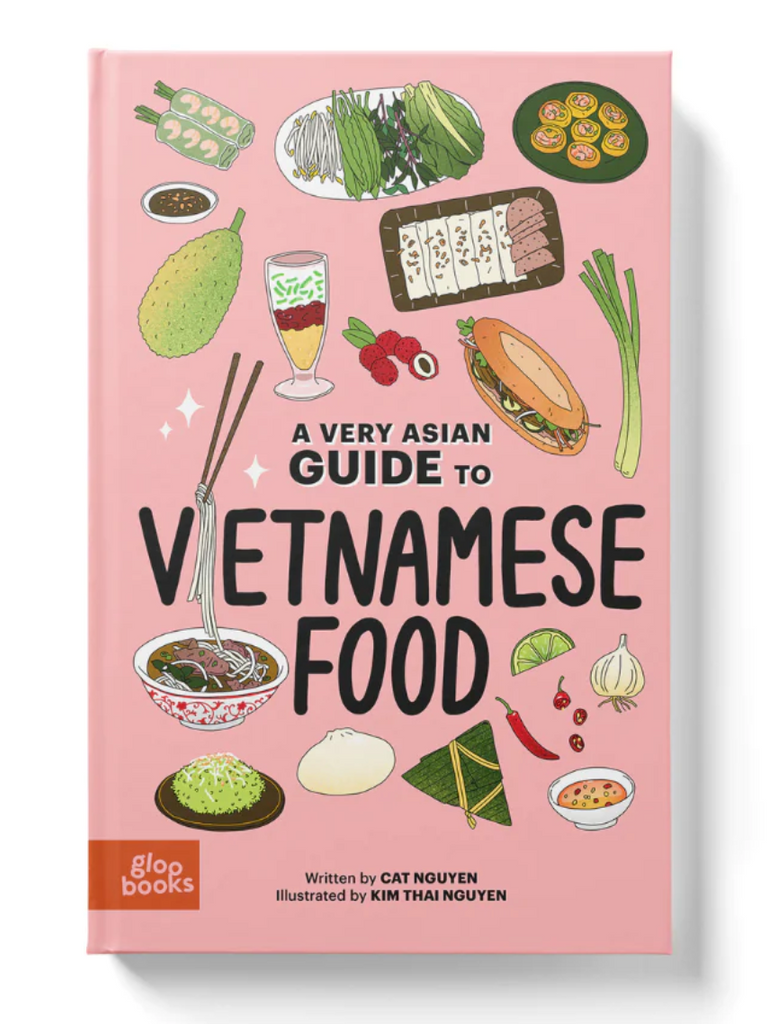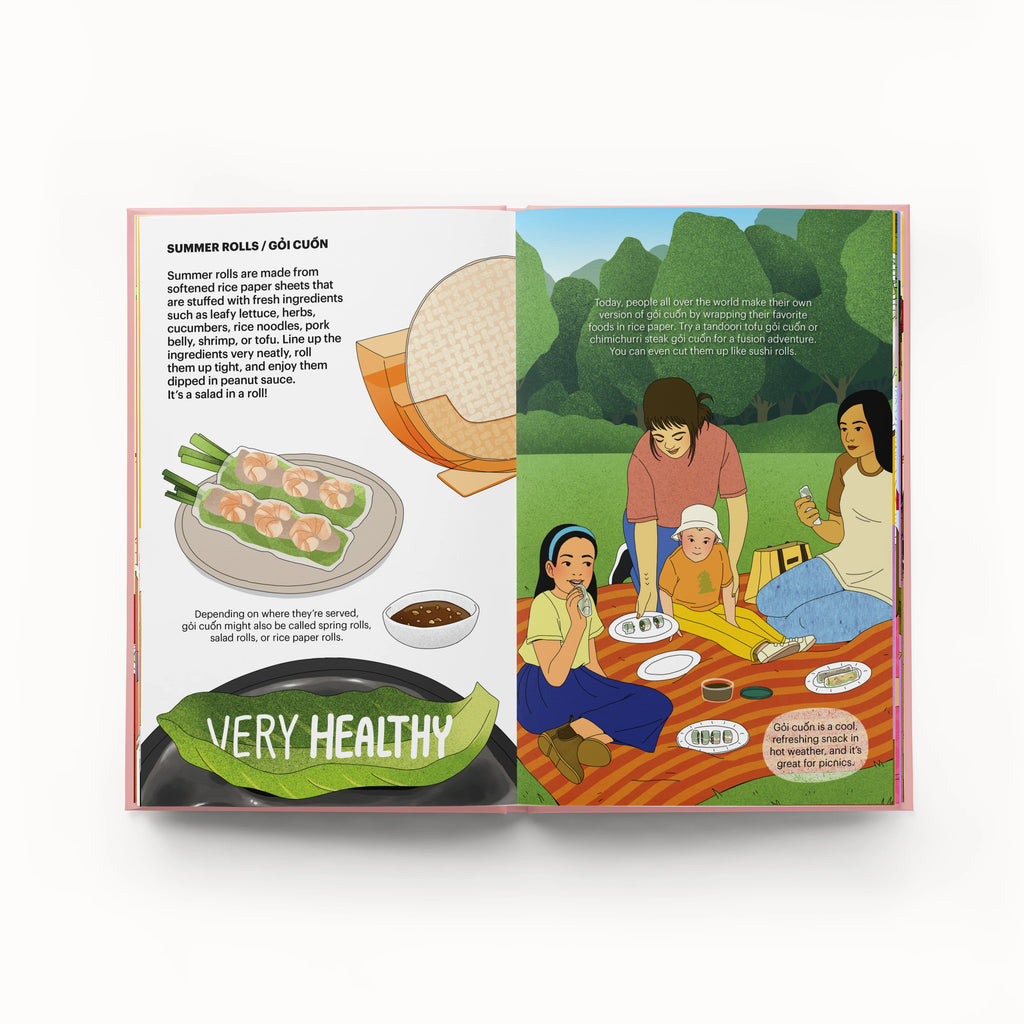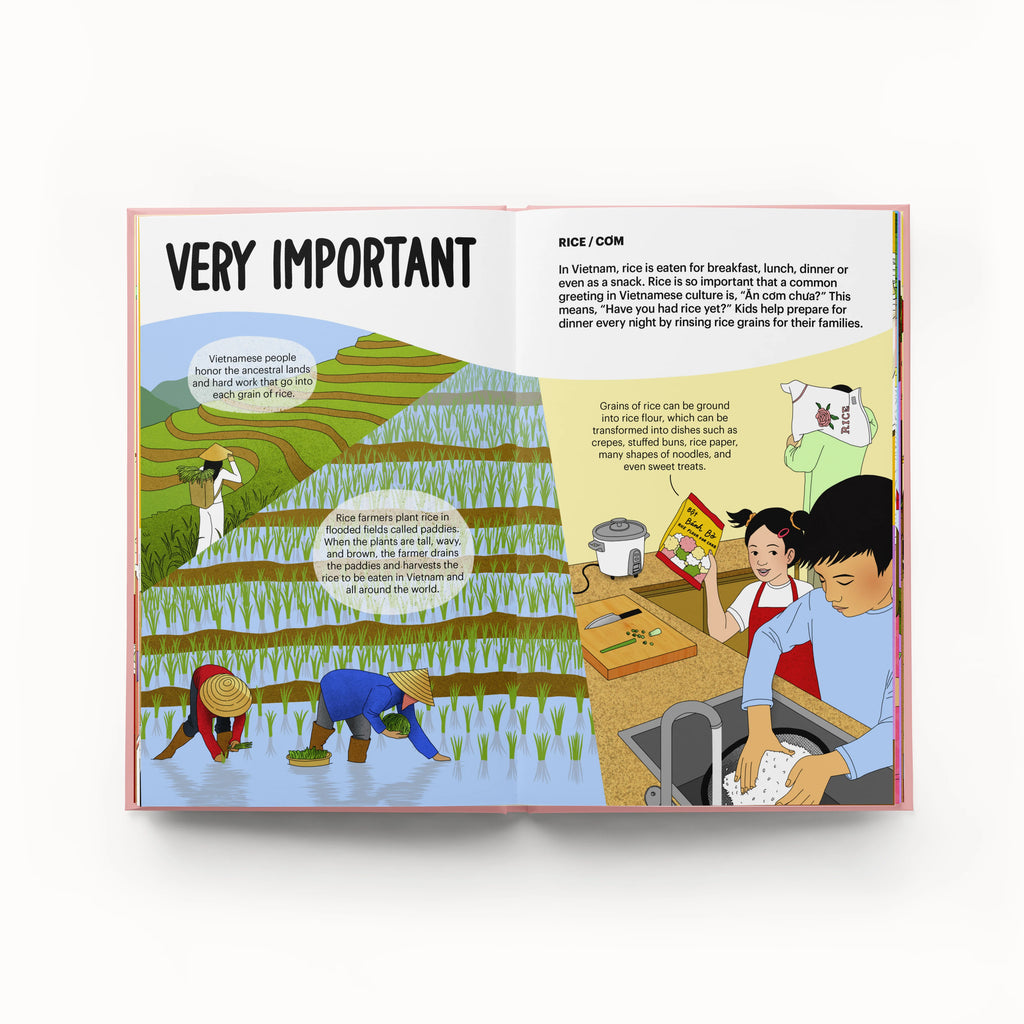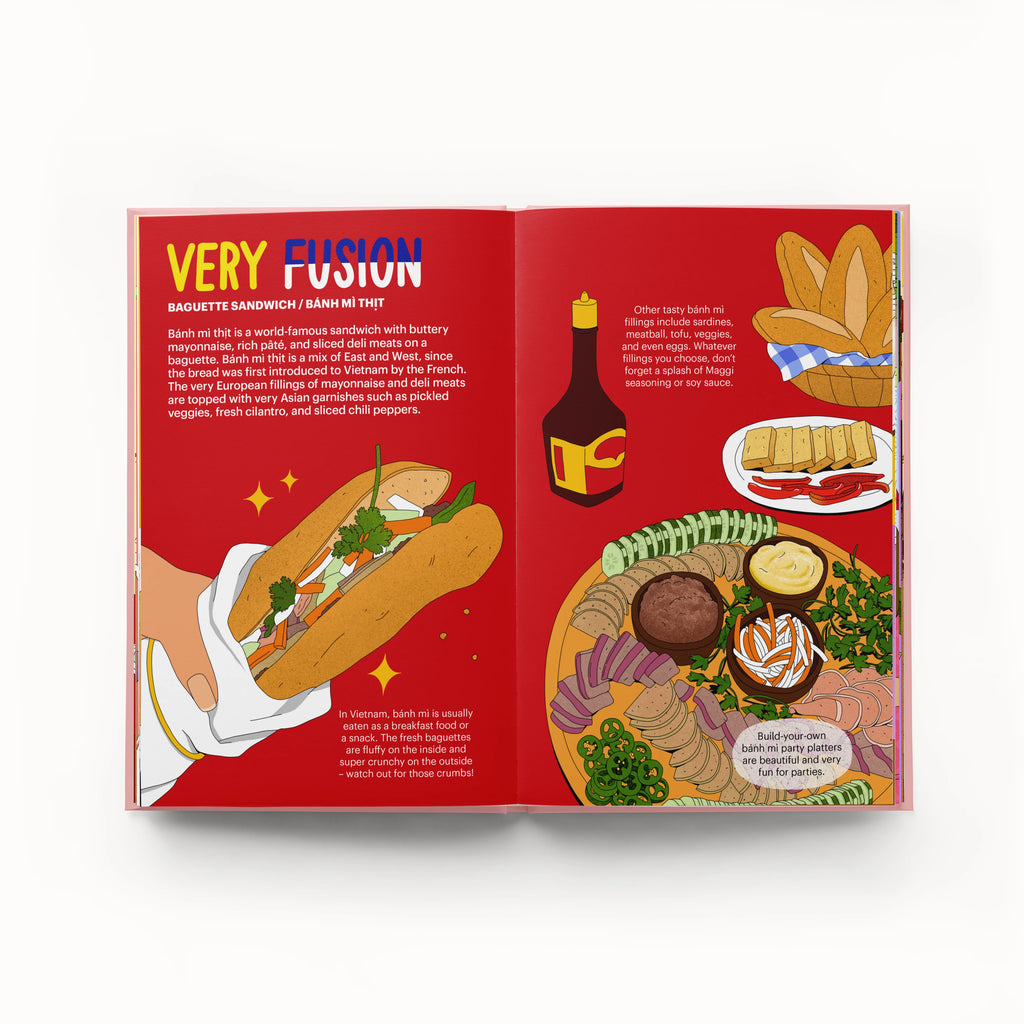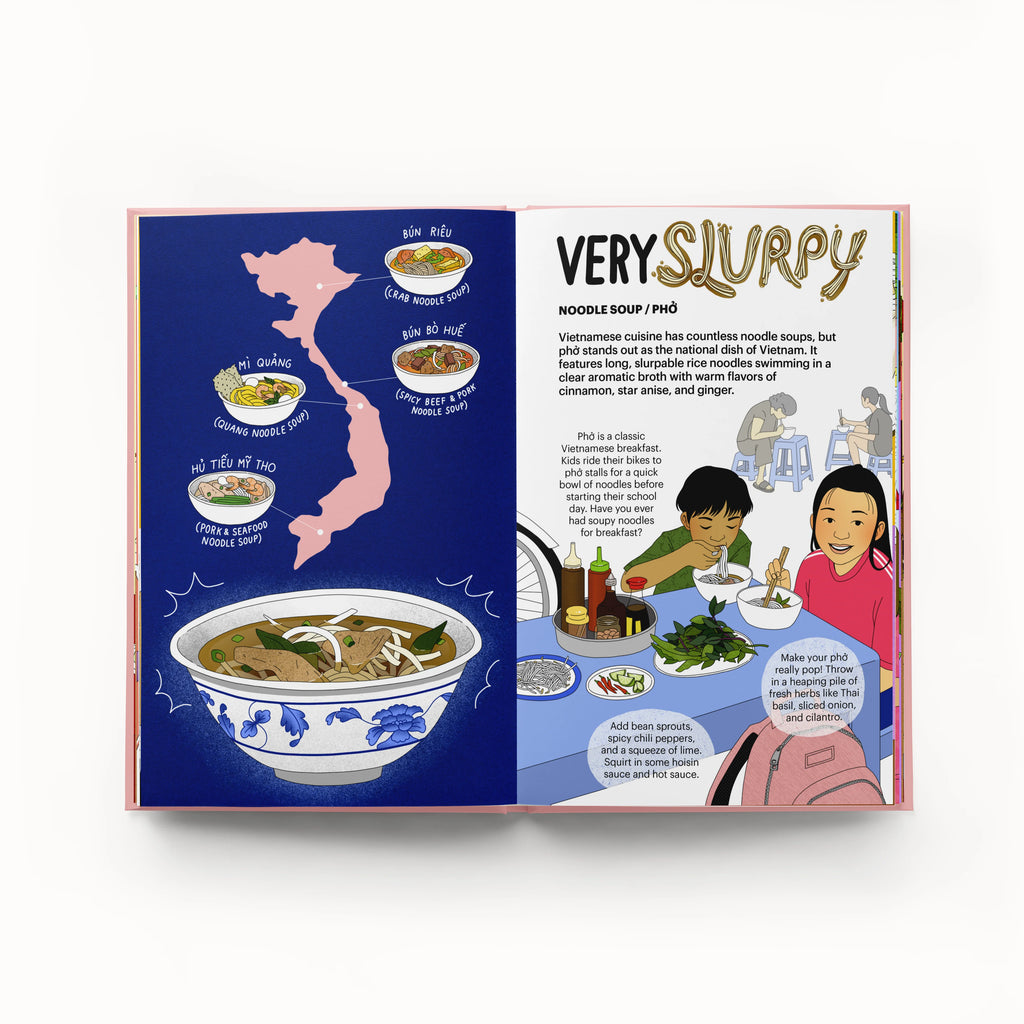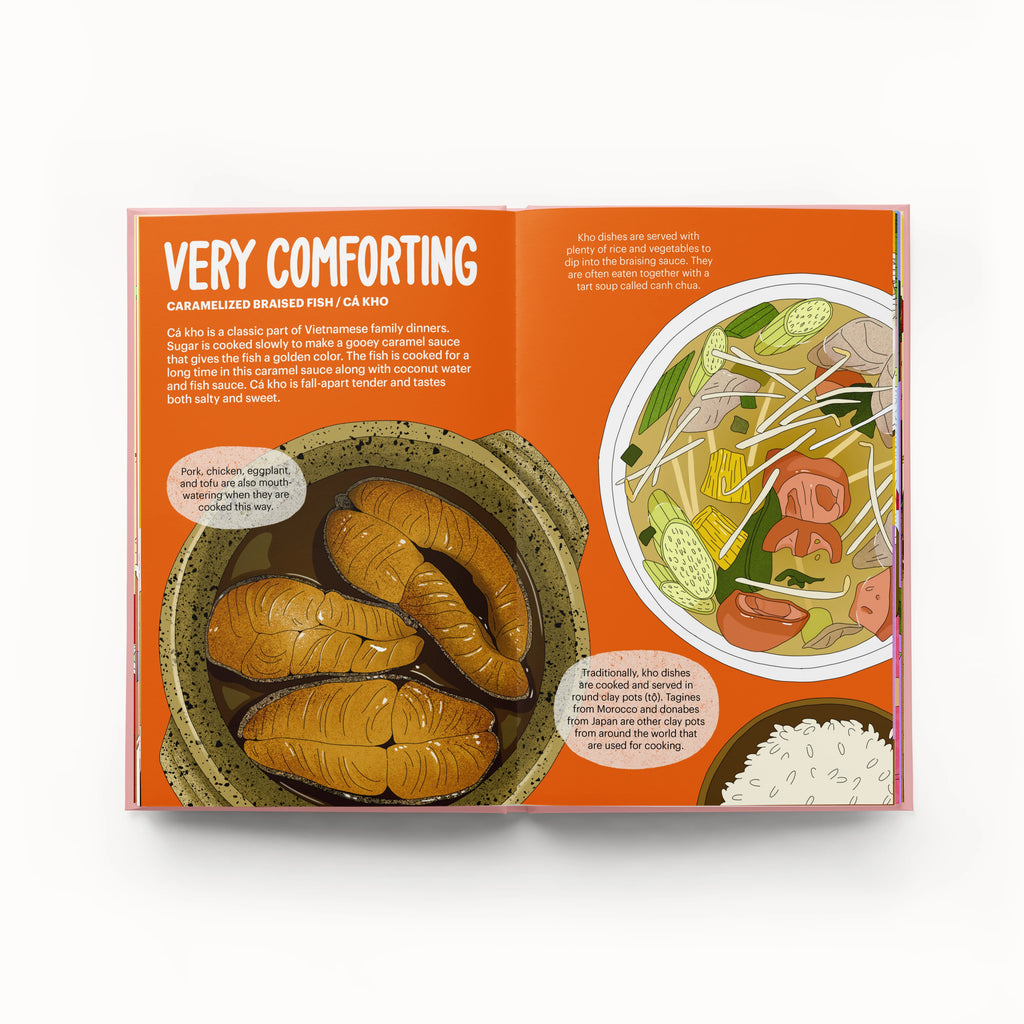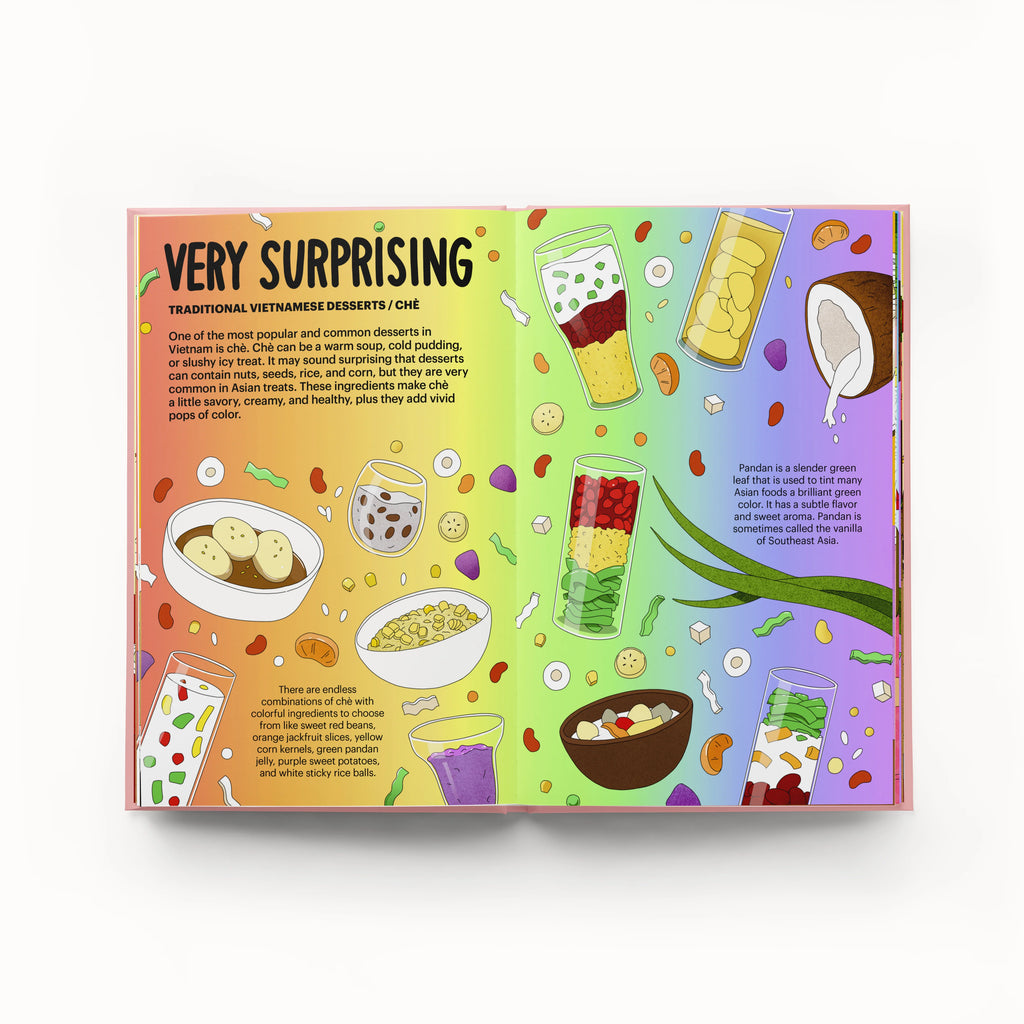 A Very Asian Guide to Vietnamese Food by Cat Nguyen & Kim Thái Nguyen
$20.00
$0.00
Explore the delicious world of Vietnamese food! 
A Very Asian Guide to Vietnamese Food
 introduces little readers to classic and modern Vietnamese dishes and provides fun facts about the foods and culture of Vietnam. Learn why fish sauce is so important to Vietnamese cuisine or what makes b
ánh khọt
 so crunchy and irresistible. Author, Cat Nguyen, invites you to discover the fresh and bright flavors of Vietnam, where food is not just something you eat but something you share.
 Illustrated by Kim Thai Nguyen each page is a colorful exploration of a dish that is sure to make every reader hungry.
Why Choose Mochi?
Made in the Usa
Our supply chain is made up of small businesses right here in the USA.
Small Batch
To minimize waste and keep our designs nimble
Gender Neutral
Mix-and-matchable pieces you can pass down to a sibling or friend
For Kids + Parents
Kid-friendly designs in parent-pleasing aesthetics