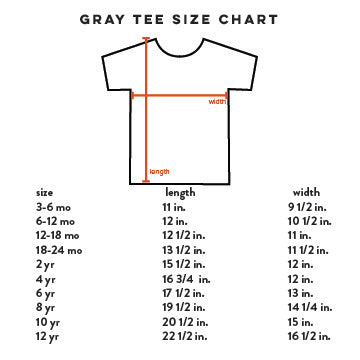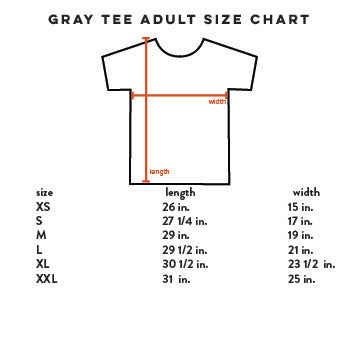 Kawaii Bento Baby + Kid + Adult Tee
$32.00
$0.00
Kawaii Bento Tee

Screen printed on a super soft triblend tee made in Los Angeles.
Machine wash inside out tumble dry

Since each garment is hand printed, some slight variations and imperfections may exist. Size and location of image may vary slightly from garment to garment. 

Follow us on Instagram: https://www.instagram.com/mochi_kids
Visit our Facebook page: https://www.facebook.com/mochikidsco

We love to see pictures of your kids in on our designs! Please email us a picture to mochikidsco@gmail.com for a chance to be featured on our social media page
Nice material but falling apart
I ordered four different T-shirts from this site, we love them, the material is soft, but Way over priced. three of the four shirts are unraveling around the neck and sleeves ( this is straight from the package, before we ever wore them or washed them or anything) I have tried to contact the company twice. now it has been a week and a half and no one has responded to me. I'd say get your shirts elsewhere, unless you like spending almost $40 on T-shirts that are probably worth more like 12
Hi Sara,
Im so sorry to hear that the tees are unravelling! Our products are designed to last years and we are sorry to hear you may have received defective items. We stand by the quality of our products and are happy to replace them. Please shoot me an email amanda@mochikids.com. Im not sure how we missed your prior communications, please be sure to email us directly rather than DM or message us so we can take care of you in a timely manner.
As far as our pricing goes, our tees are milled and manufactured in the US at factories that pay their employees a living wage and and screen-printed locally, because of this the cost is higher than most. But its important to us to support ethical manufacturing processes. Please reach out with any other questions or concerns
-Amanda
Great fit, design, & construction
Can't say enough good things about our first Mochi Kids purchase. Our son wore it for the first time today, and it looks terrific. Thanks to the Mochi Kids team for a great product offering!
You can't go wrong with anything Mochi Kids!
We love all of our tees from Mochi Kids. They're so soft and fun!
Love these tshirts
My daughter LOVES mochi t-shirts. The cutest Kawaii prints, the softest t-shirts. Extremely high quality.
She is a tall-ish (5'3") but slender 12 year old so we have been getting the XS adult and its a great fit
I think she would choose to have her whole wardrobe with Mochikid t's if she could
Parents & Kids
I have boy girl twins and they love their Mochikids T-shirts (we have a collection now)! O love how my husband can match with my kids too! We all wear can wear it.
Why Choose Mochi?
Made in the Usa
Our supply chain is made up of small businesses right here in the USA.
Small Batch
To minimize waste and keep our designs nimble
Gender Neutral
Mix-and-matchable pieces you can pass down to a sibling or friend
For Kids + Parents
Kid-friendly designs in parent-pleasing aesthetics