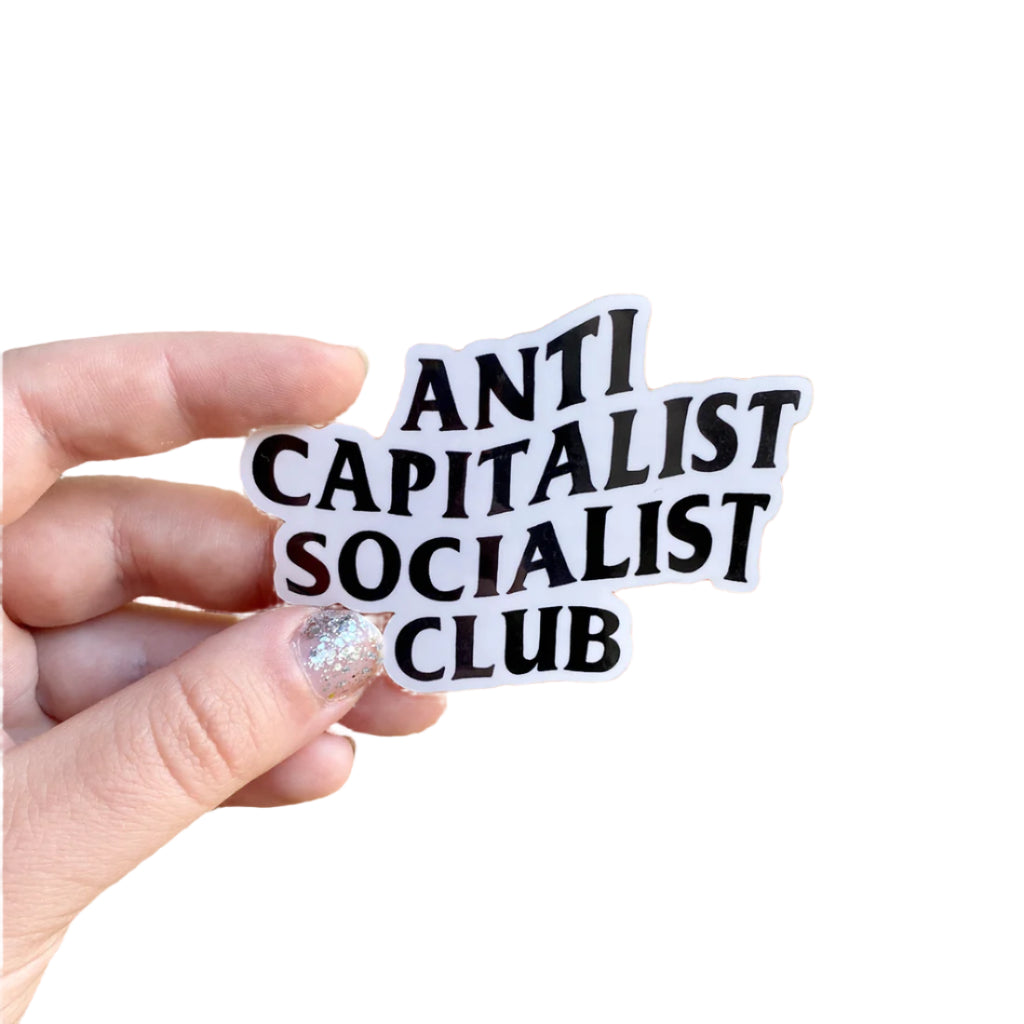 Anti Capitalist Socialist Club by The Peach Fuzz
$4.00
$0.00
Vinyl water resistant sticker with a glossy finish.
Measures 3x2 inches.
Materials and care: fully waterproof.
Feature UV screening to protect against weather and sunlight.
2-4 year minimum outdoor life.

Made in United States of America
Why Choose Mochi?
Made in the Usa
Our supply chain is made up of small businesses right here in the USA.
Small Batch
To minimize waste and keep our designs nimble
Gender Neutral
Mix-and-matchable pieces you can pass down to a sibling or friend
For Kids + Parents
Kid-friendly designs in parent-pleasing aesthetics