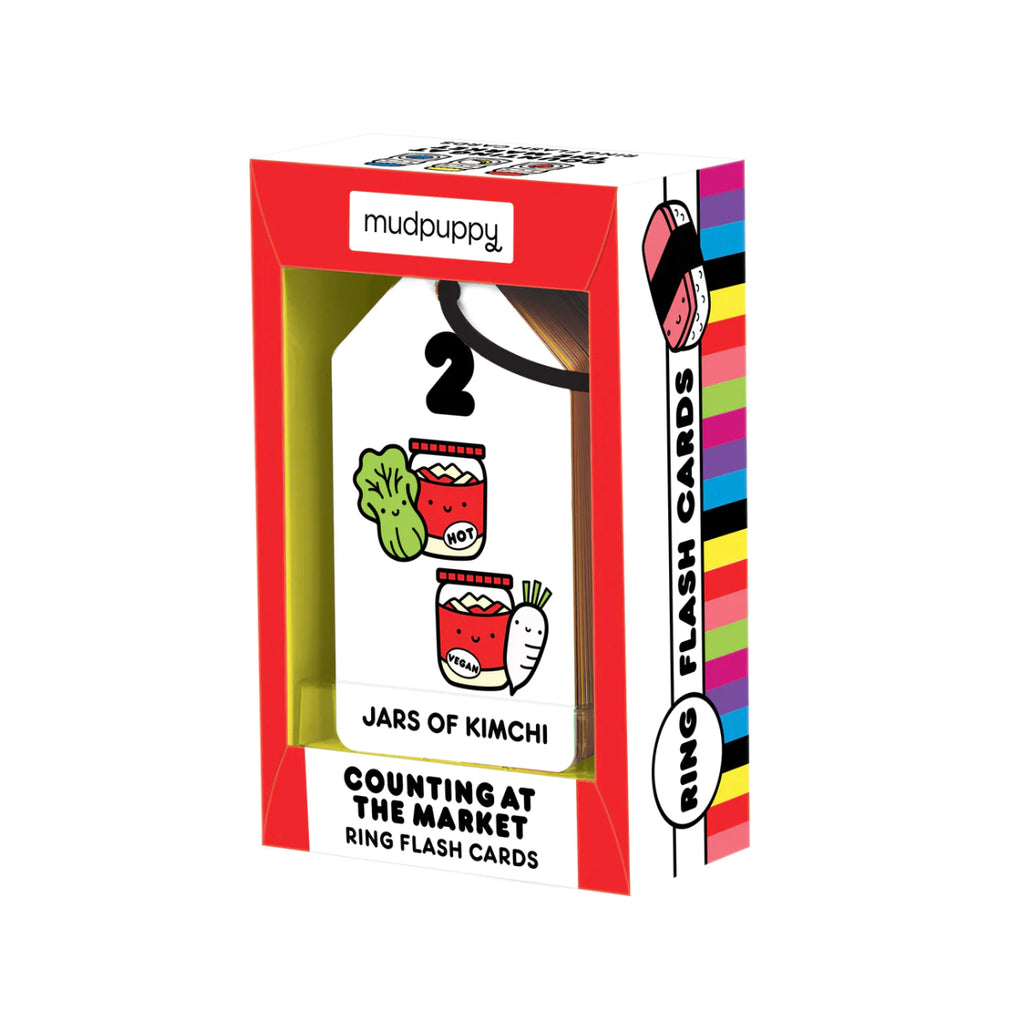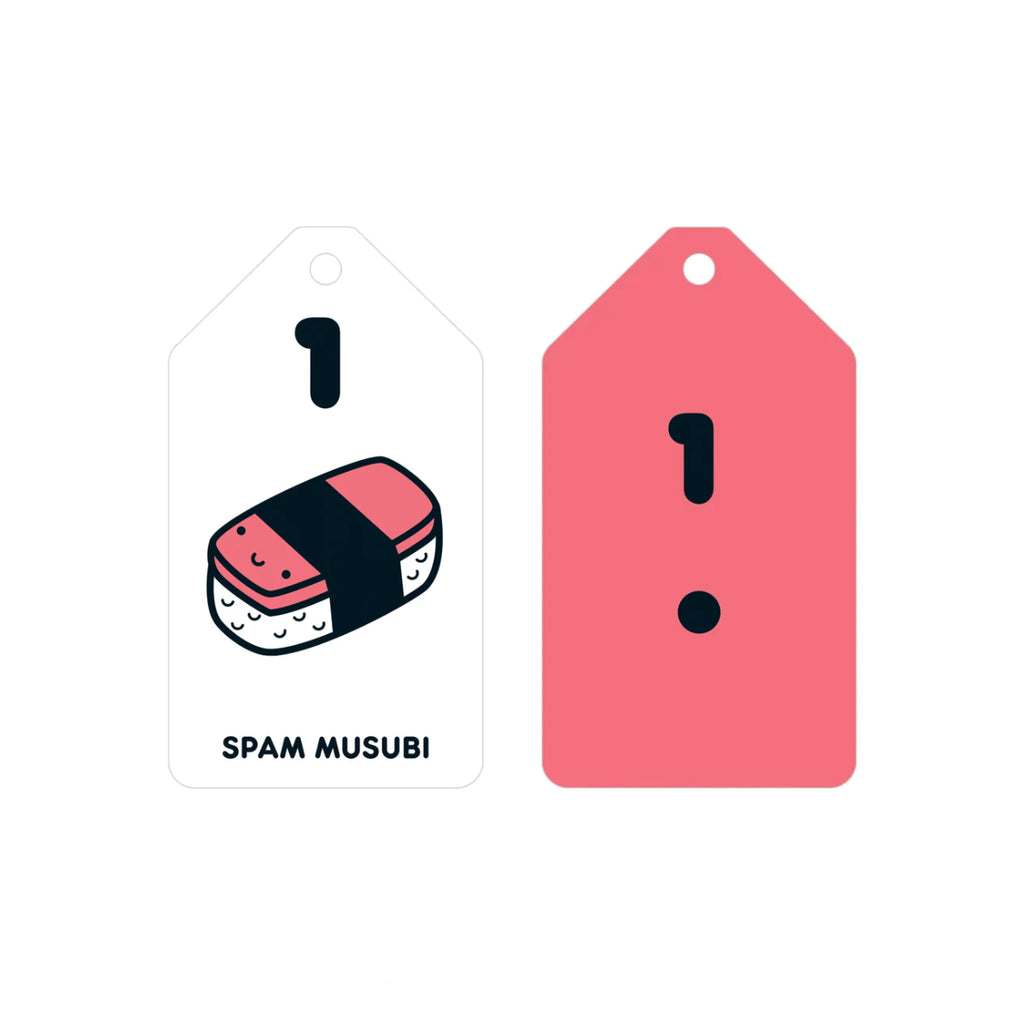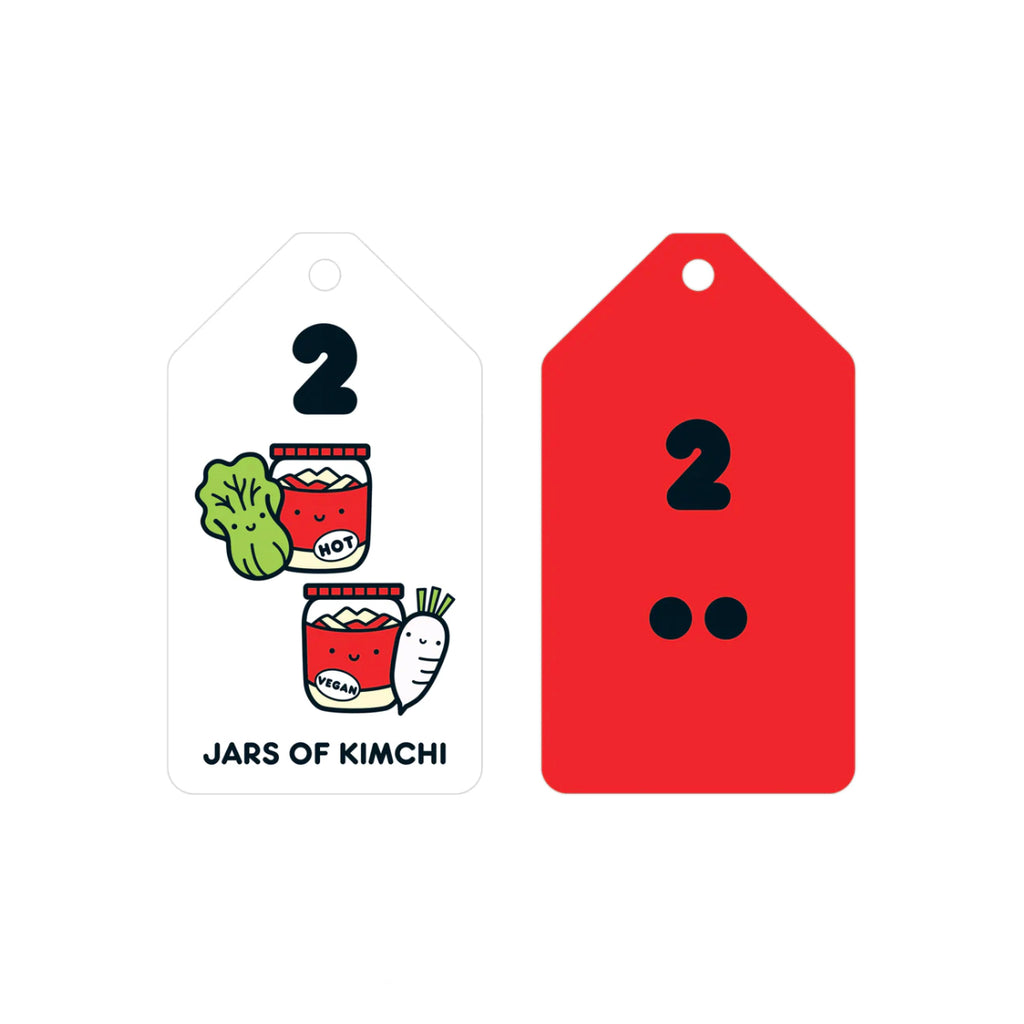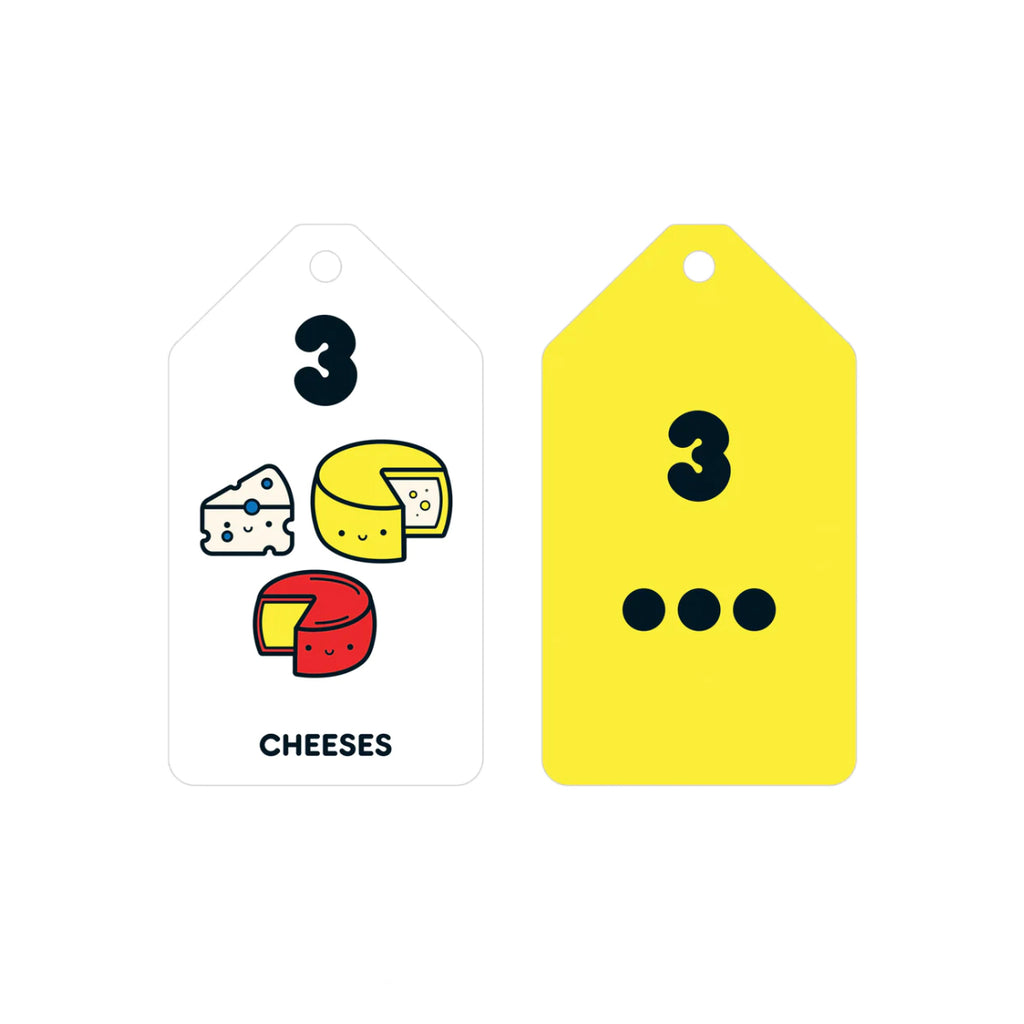 Counting at the Market Flash Cards by Mochi Kids
$14.00
$0.00
Counting at the Market Numbers Ring Flash Cards from Mudpuppy features 10 extra thick, double-sided cards teaching children ages 1+ numbers 1-10 with fun and colorful images by Mochi Kids, including jars of kimchi, doughnuts, edamame, and more! The re-closable ring makes these sturdy flashcards convenient for on-the-go use, and the cards can be removed from the ring to use for sorting games or to hang as decorations in a nursery or classroom.

 10 extra-thick, double-sided Cards

 Recloseable Ring - no lost cards

 Ages 1+

 Cards: 2.75 x 5", 7 x 13 cm

 Box: 4.25 x 7 x 2.25", 11 x 17.5 x 6 cm
Love these!
My toddler loves these! I love that the images are food from my AAPI background as well as foods my child eat. Yay kimchi! 😊 Very high quality materials. The cards are thick sturdy cardboard.
Why Choose Mochi?
Made in the Usa
Our supply chain is made up of small businesses right here in the USA.
Small Batch
To minimize waste and keep our designs nimble
Gender Neutral
Mix-and-matchable pieces you can pass down to a sibling or friend
For Kids + Parents
Kid-friendly designs in parent-pleasing aesthetics