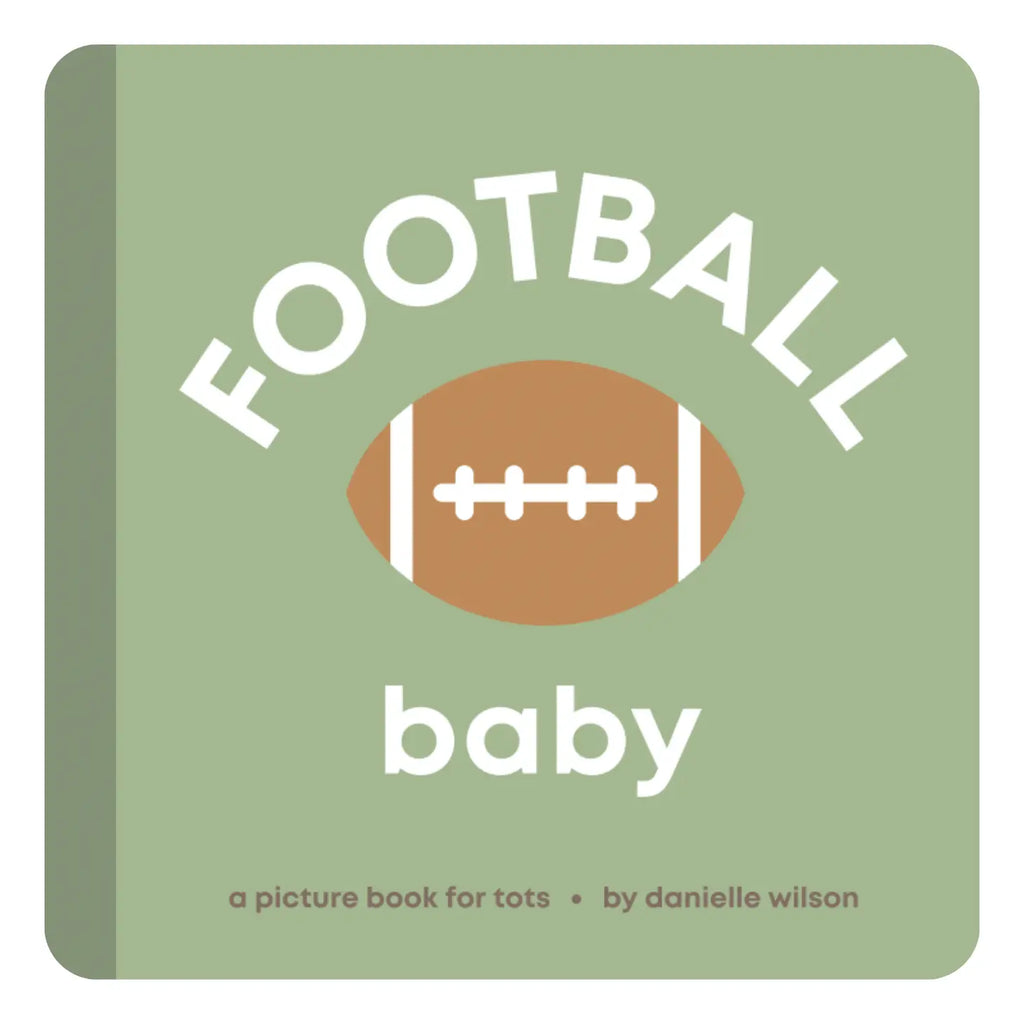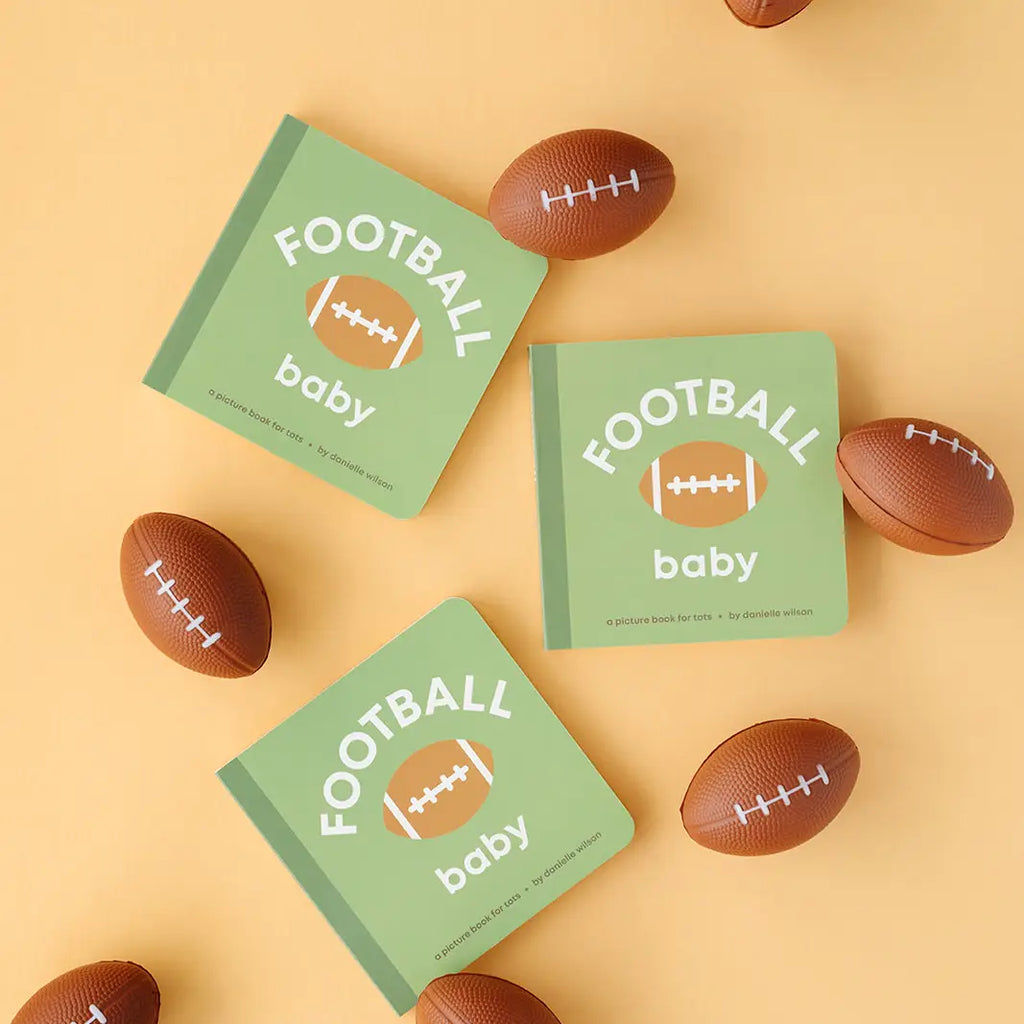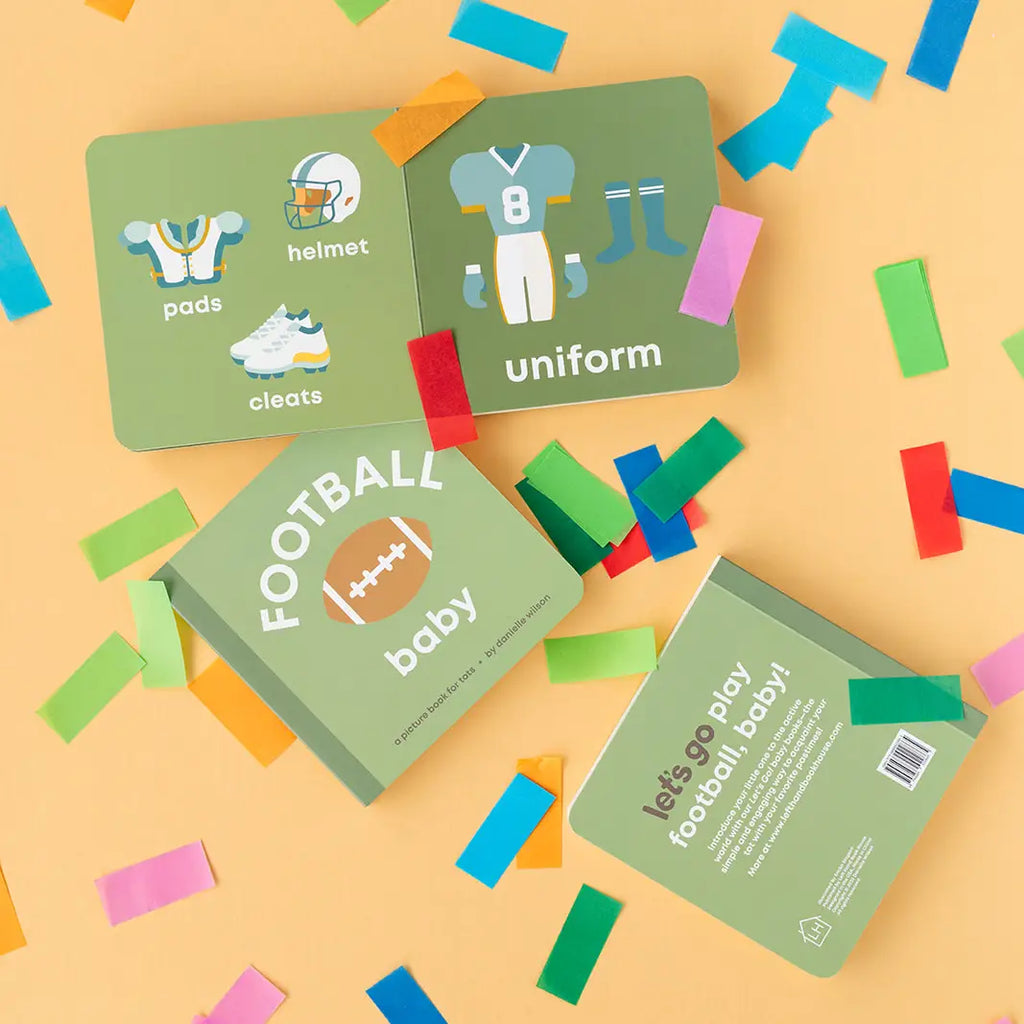 Football Baby by Danielle Wilson
$10.95
$0.00
Touchdown! Introduce your little one to America's favorite sport with the Football book from our Let's Go! series. Each book contains clear and simple images to get your tot acquainted with your favorite pastime. For ages 0-4.
Details
* 5.5"x5.5"x.5" Board Book
* triple layered pages for extra durability 
* matte finish
* 16 pages
* written by Danielle Wilson
* illustrated by Ericka Singson
* designed in USA
* printed in China
Why Choose Mochi?
Made in the Usa
Our supply chain is made up of small businesses right here in the USA.
Small Batch
To minimize waste and keep our designs nimble
Gender Neutral
Mix-and-matchable pieces you can pass down to a sibling or friend
For Kids + Parents
Kid-friendly designs in parent-pleasing aesthetics