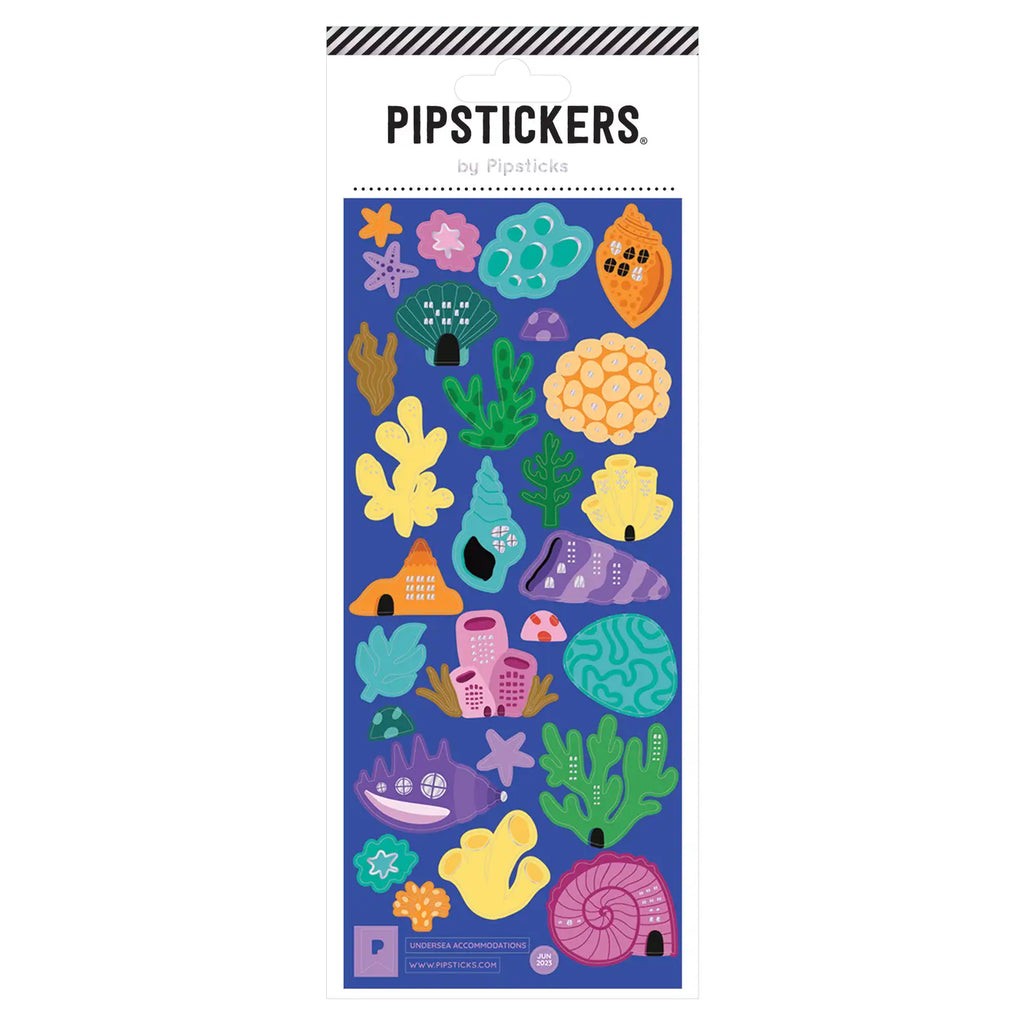 Undersea Accommodations Sticker Sheet by Pipsticks
$3.95
$0.00
PipStickers are the PERFECT gift for the sticker lover in your life - even if it's you! These unique PVC designs with holographic silver foil accents come on a clear backing and cannot be found anywhere else.
Includes one 3" x 7" sheet of Undersea Accommodations PipStickers and includes the Pipsticks manifesto.

Made in China
Why Choose Mochi?
Made in the Usa
Our supply chain is made up of small businesses right here in the USA.
Small Batch
To minimize waste and keep our designs nimble
Gender Neutral
Mix-and-matchable pieces you can pass down to a sibling or friend
For Kids + Parents
Kid-friendly designs in parent-pleasing aesthetics