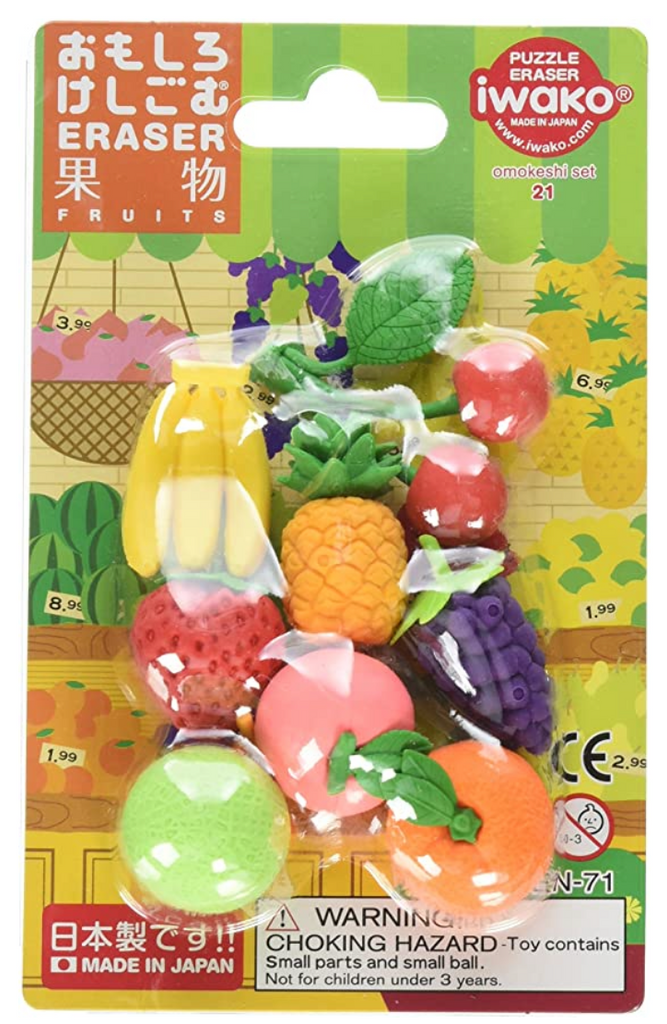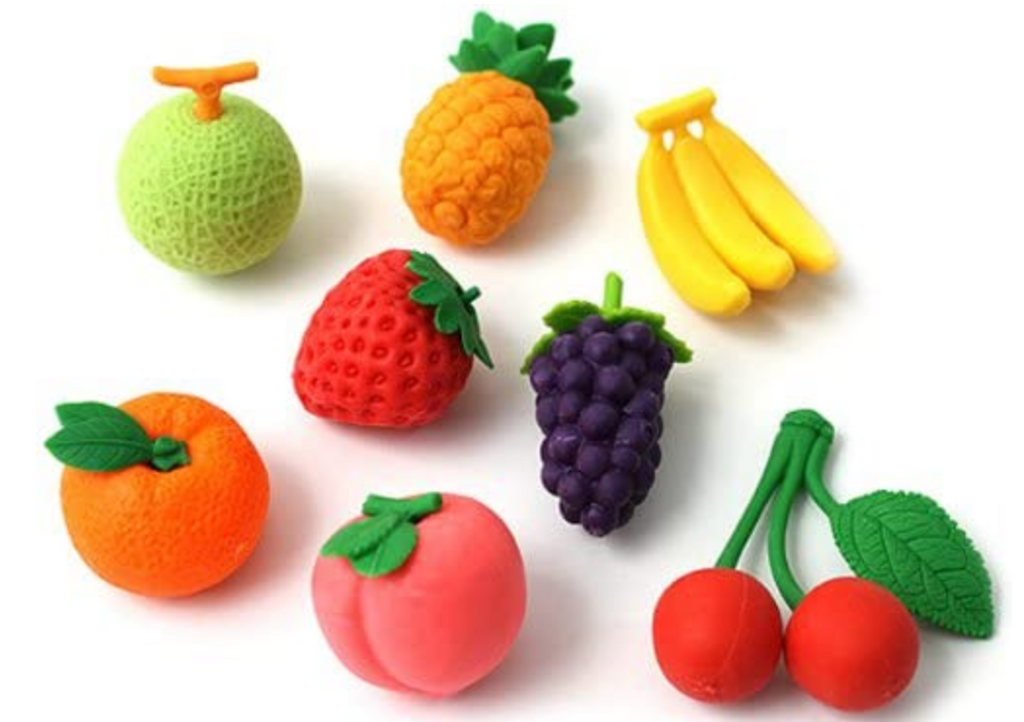 Fruit Eraser Set by Iwako
$6.00
$0.00
Keep your notes nice and clean with this cute set of erasers! These erasers resemble yummy fruits!

These are the original Iwako erasers, made in Japan from high quality eco-friendly styrene elastomer resin. (PVC and Lead free).

Not only are they cute, they're also very collectible too. Each pack comes on an beautifully designed presentation card making them wonderful gifts for children.

Made in Japan

3+
Why Choose Mochi?
Made in the Usa
Our supply chain is made up of small businesses right here in the USA.
Small Batch
To minimize waste and keep our designs nimble
Gender Neutral
Mix-and-matchable pieces you can pass down to a sibling or friend
For Kids + Parents
Kid-friendly designs in parent-pleasing aesthetics