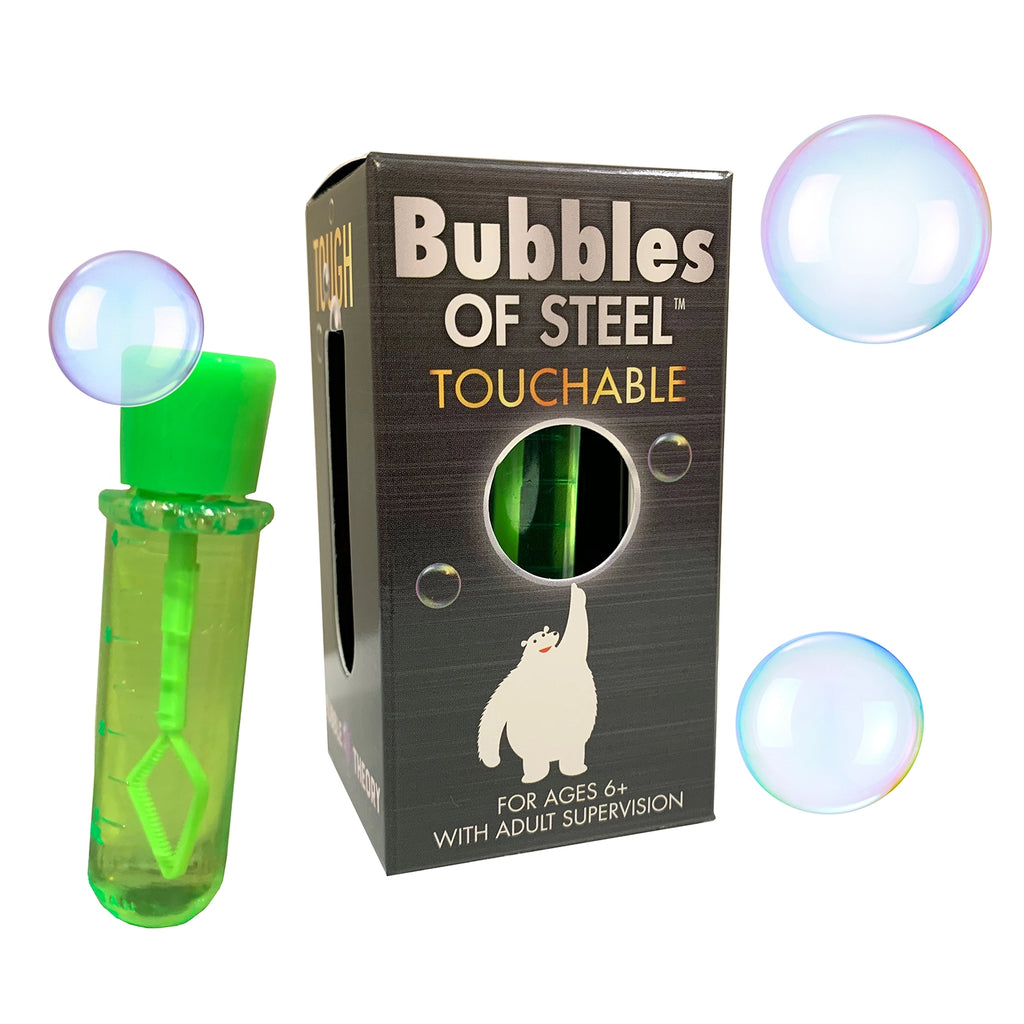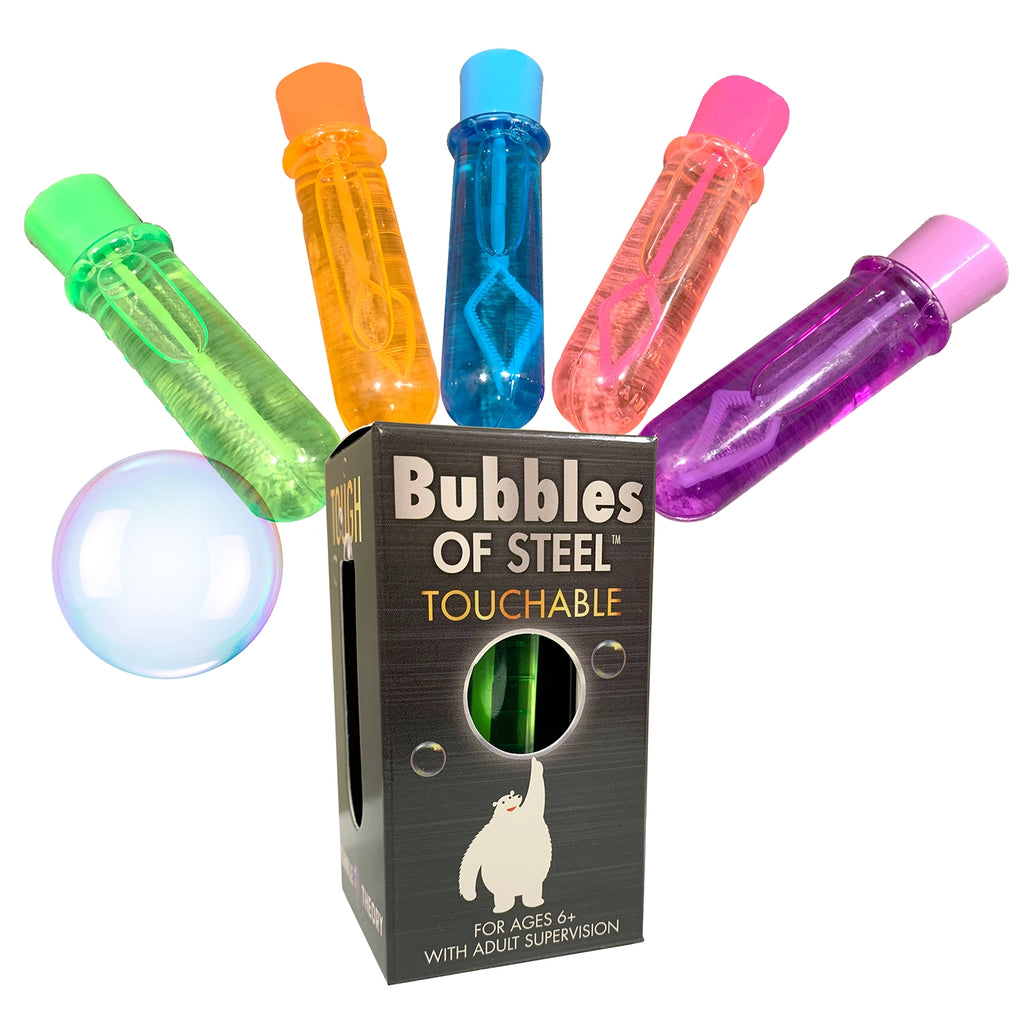 Bubbles of Steel
$8.00
$0.00
These bubbles are heroic! How's that? Well, these bubbles can be touched and they won't pop. These are tough bubs. You can make bubbly stacks or even bubble sculptures. Sometimes you find a little bubble weeks later, just sitting there being... not your basic bubble.
*Colors shipped at random
\Made in Taiwan
Why Choose Mochi?
Made in the Usa
Our supply chain is made up of small businesses right here in the USA.
Small Batch
To minimize waste and keep our designs nimble
Gender Neutral
Mix-and-matchable pieces you can pass down to a sibling or friend
For Kids + Parents
Kid-friendly designs in parent-pleasing aesthetics