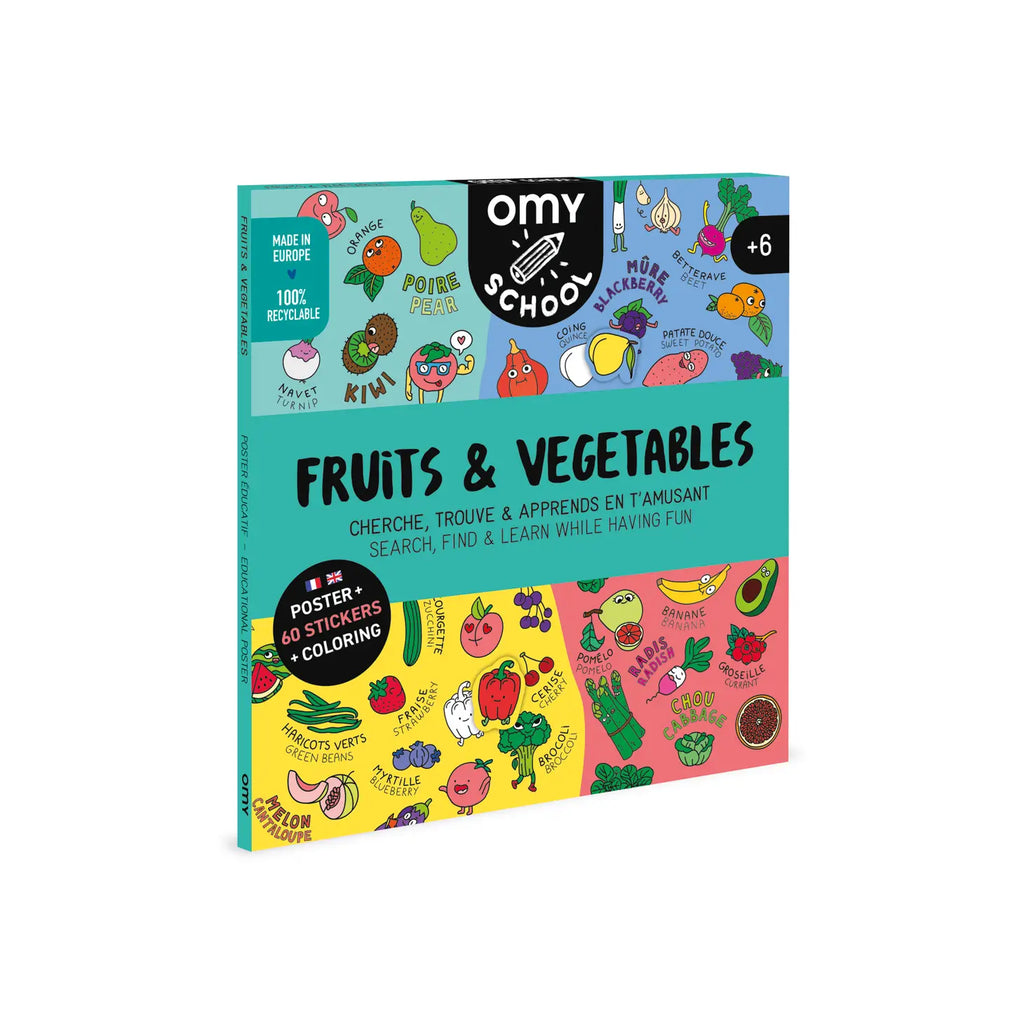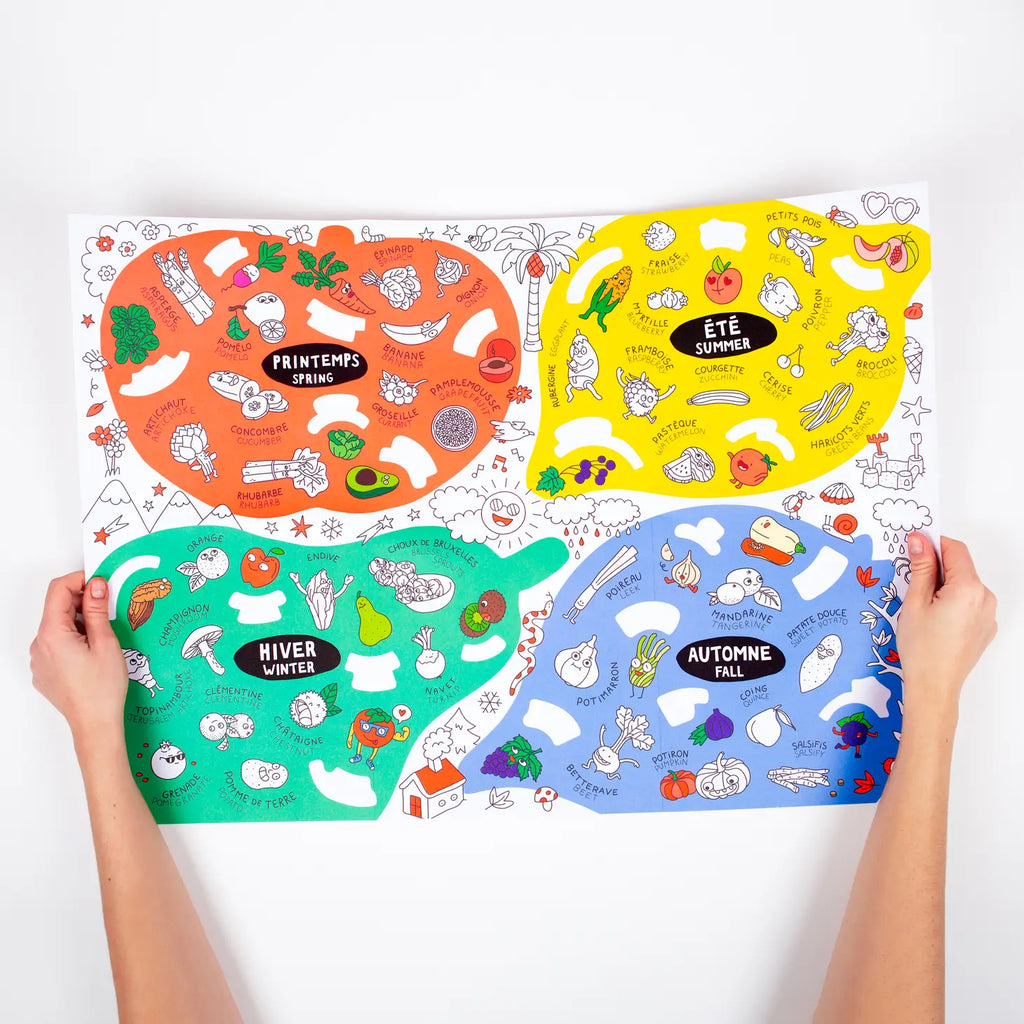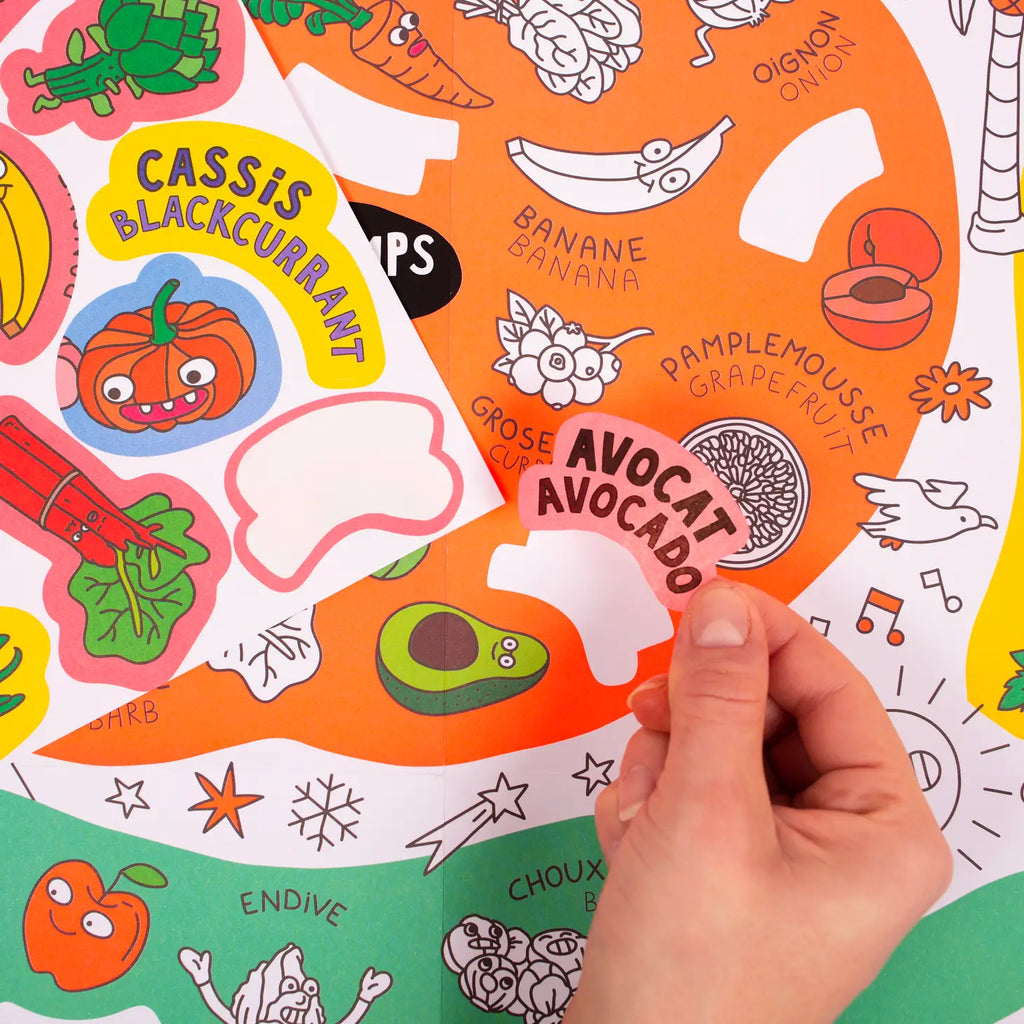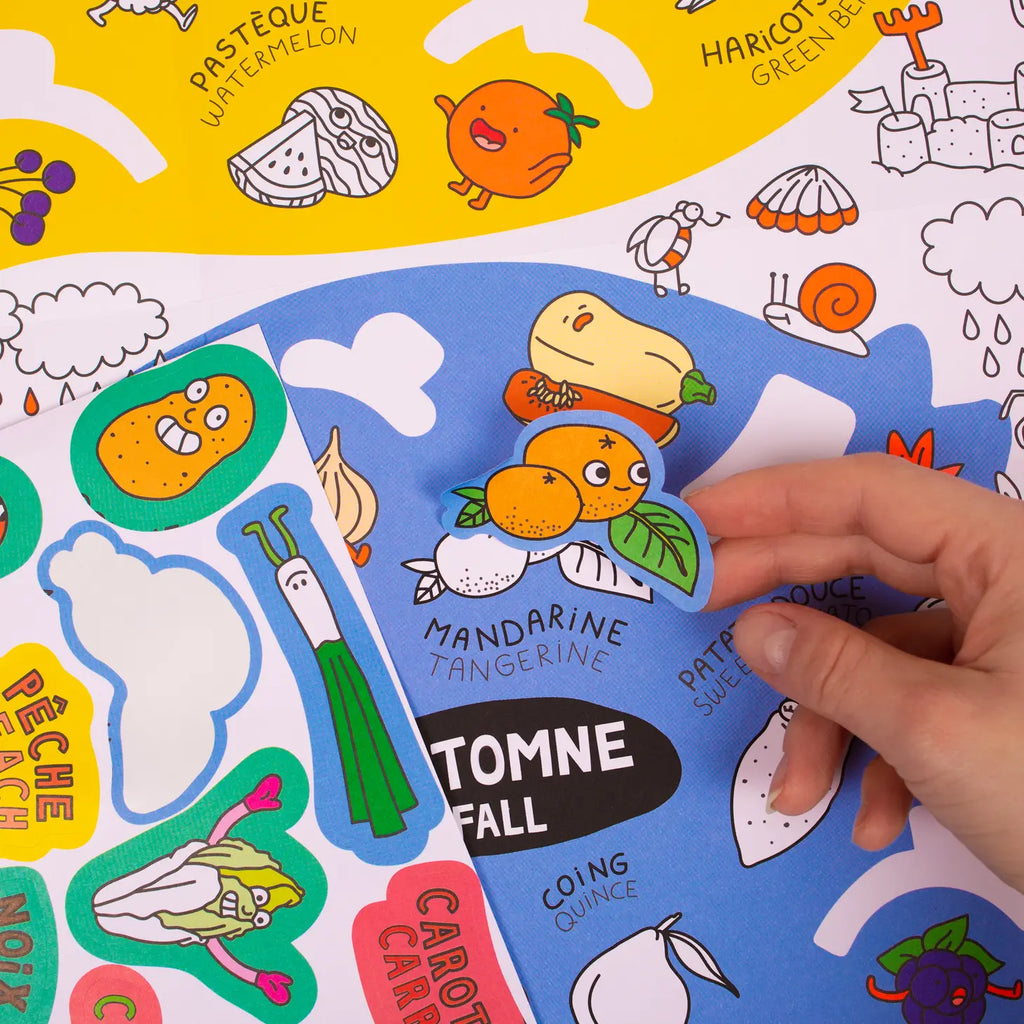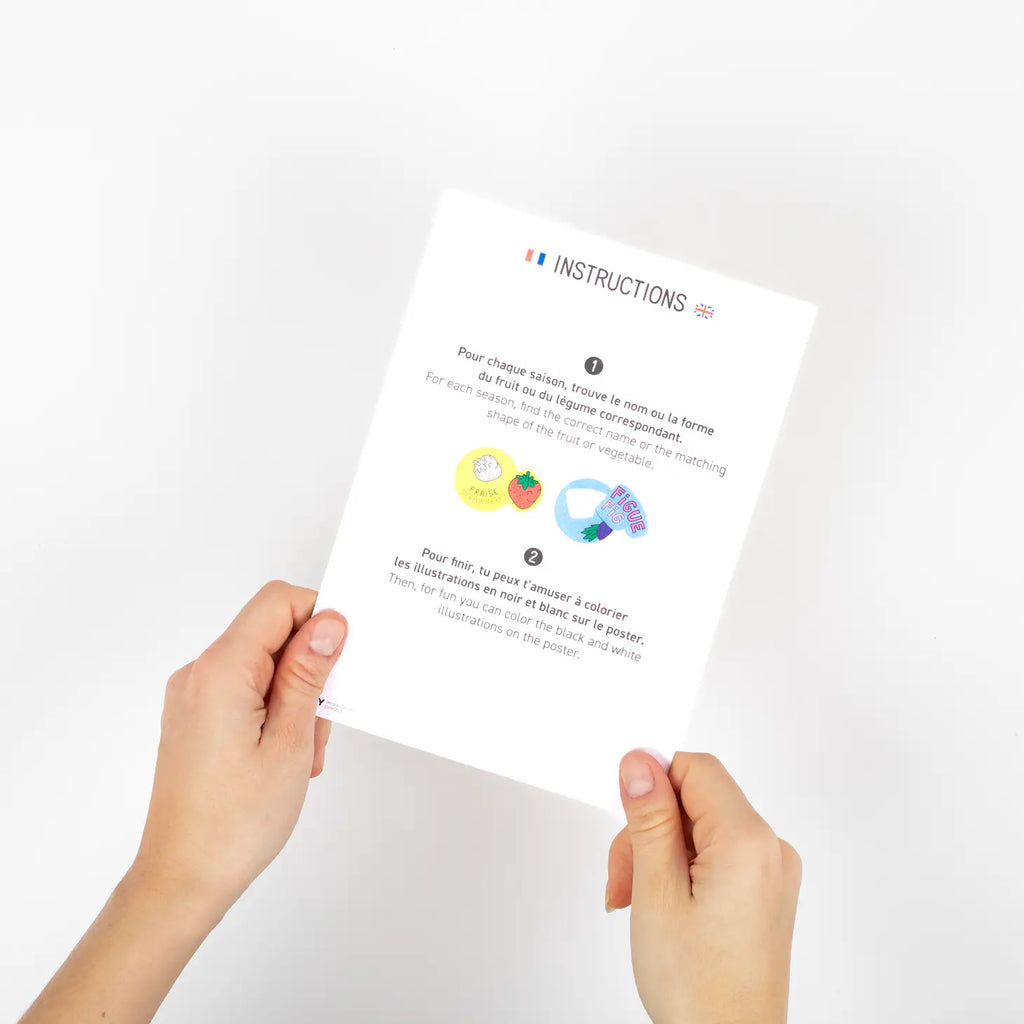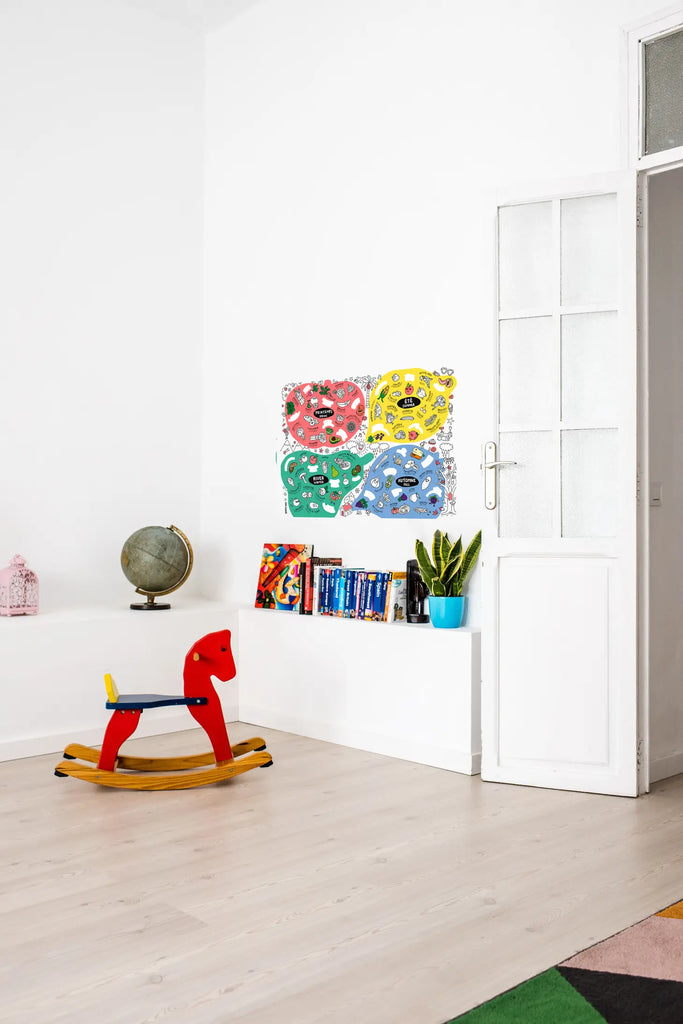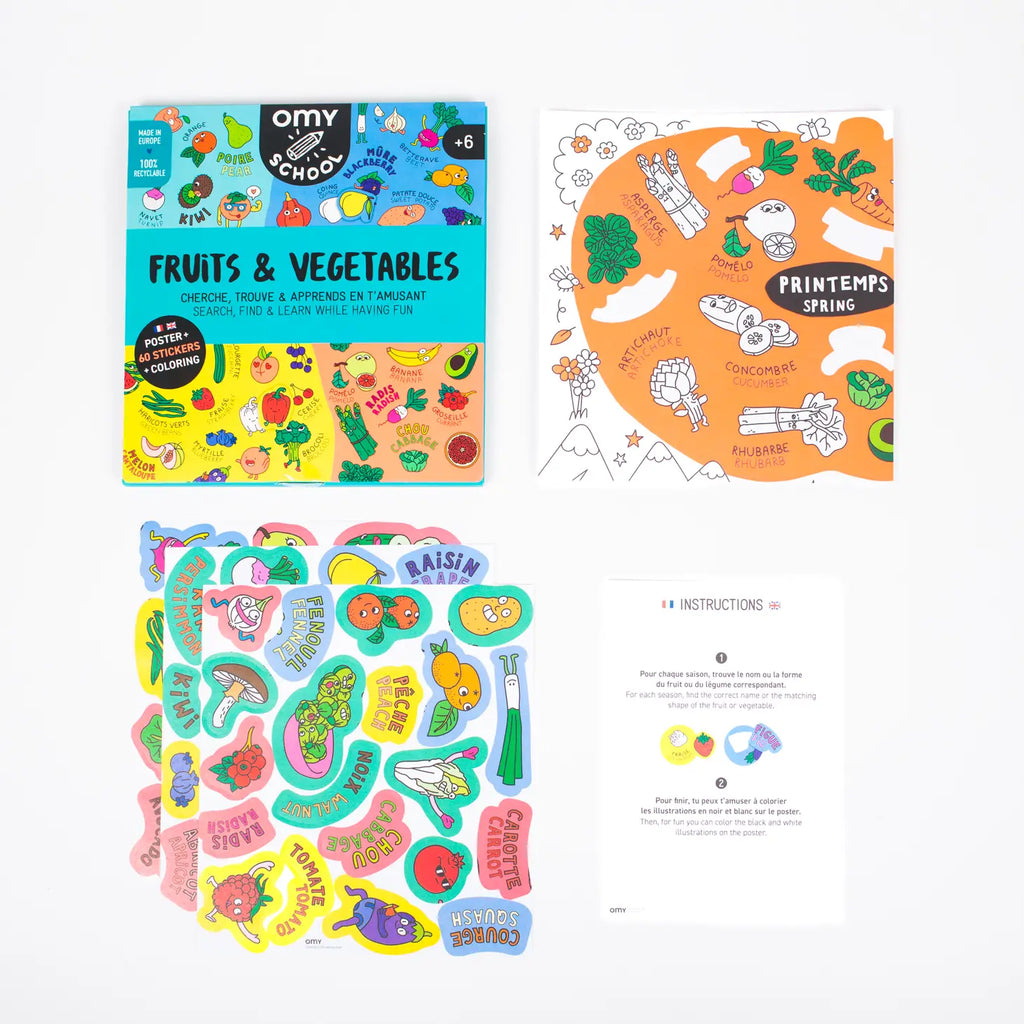 Fruits & Vegetables Sticker Poster by Omy
$18.50
$0.00
OMY school, a playful learning Creative activity!
It's the season! What vegetables do we cook during winter? What fruits do we eat in the summer?
This bilingual poster is an effective activity to recognize and learn about seasonal fruits and vegetables. Use stickers to learn with successive observations and associations how to eat healthy and shop seasonally!
Bilingual - french/english

Independent learning
Improve observation skills
Improve concentration
Enhance the joy of learning
Calming activity without screen
Inside the pack 60 answer stickers to complete the poster
6+
Why Choose Mochi?
Made in the Usa
Our supply chain is made up of small businesses right here in the USA.
Small Batch
To minimize waste and keep our designs nimble
Gender Neutral
Mix-and-matchable pieces you can pass down to a sibling or friend
For Kids + Parents
Kid-friendly designs in parent-pleasing aesthetics