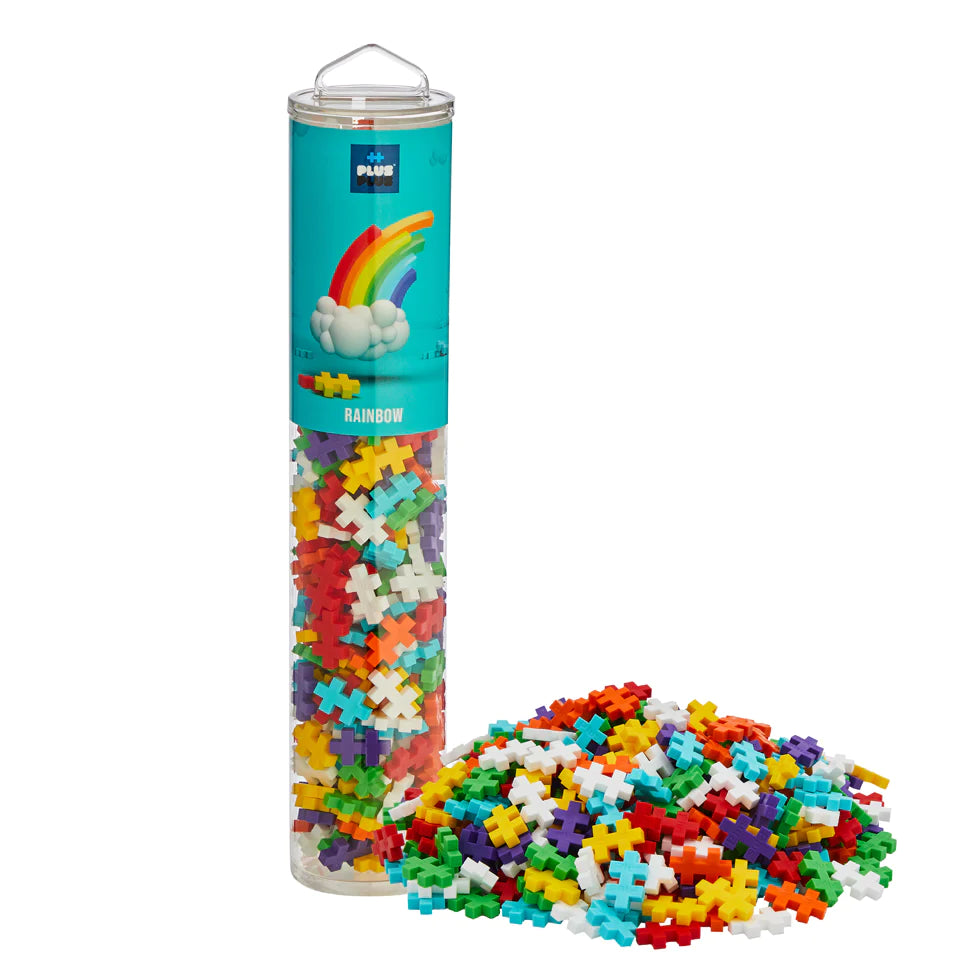 Tube 240 pc Rainbow Mix by Plus Plus
$17.00
$0.00
The 240 piece Rainbow Mix tube is a great way to get started with Plus-Plus. Kids will learn to create in 2D or 3D, encouraging open-ended, creative play. It's a perfect STEM toy to develop fine motor skills, focus and patience. Gift them as a party favor, package topper, or new-big-brother or sister present.
Suggested for ages 5-12.
Includes: A reusable, travel-friendly tube Instructions flyer 240 color pieces (Basic Red, Basic Yellow, Basic Purple, Basic Orange, White, Turquoise, NEW Apple Green)

Made in Denmark

Why Choose Mochi?
Made in the Usa
Our supply chain is made up of small businesses right here in the USA.
Small Batch
To minimize waste and keep our designs nimble
Gender Neutral
Mix-and-matchable pieces you can pass down to a sibling or friend
For Kids + Parents
Kid-friendly designs in parent-pleasing aesthetics