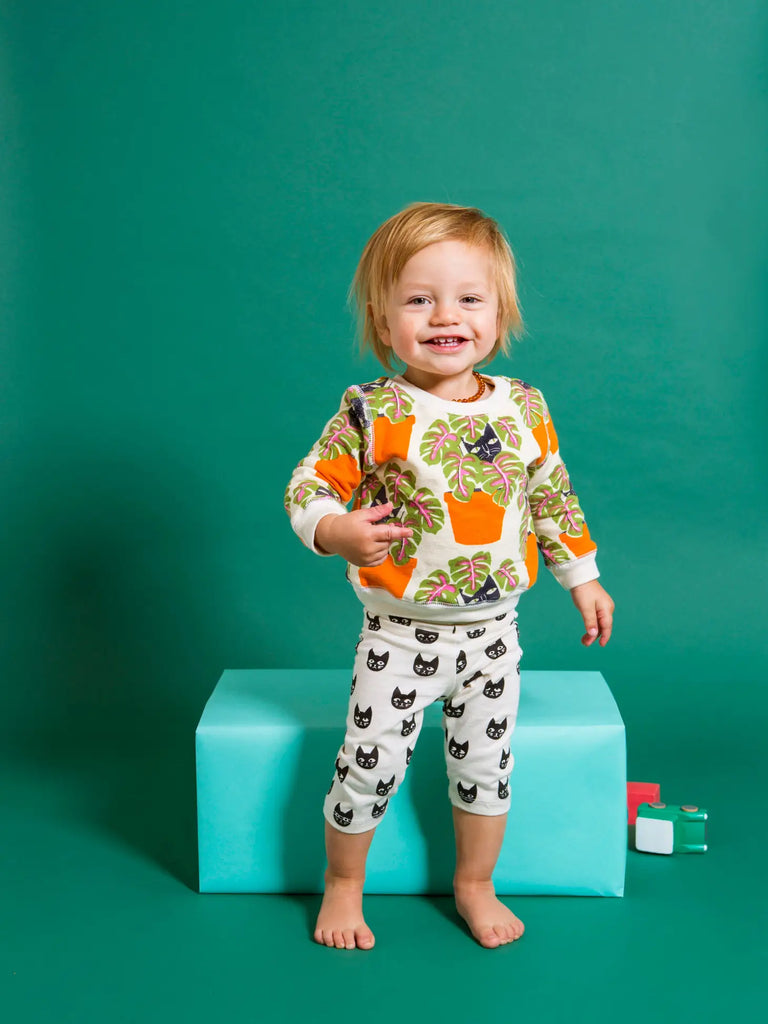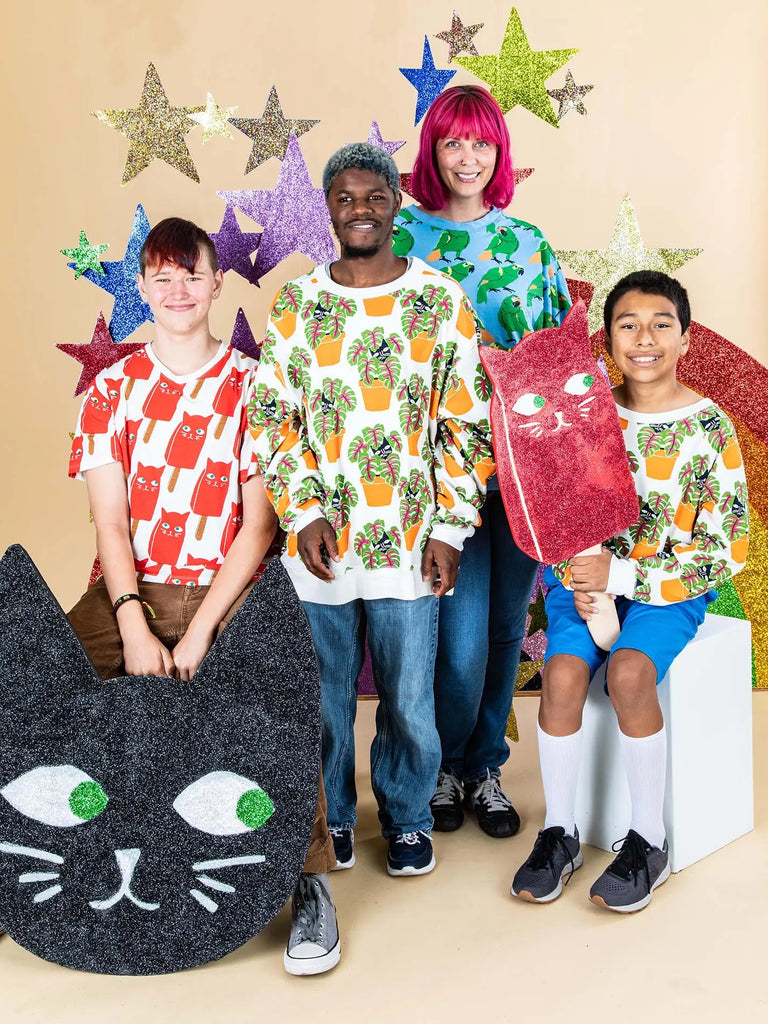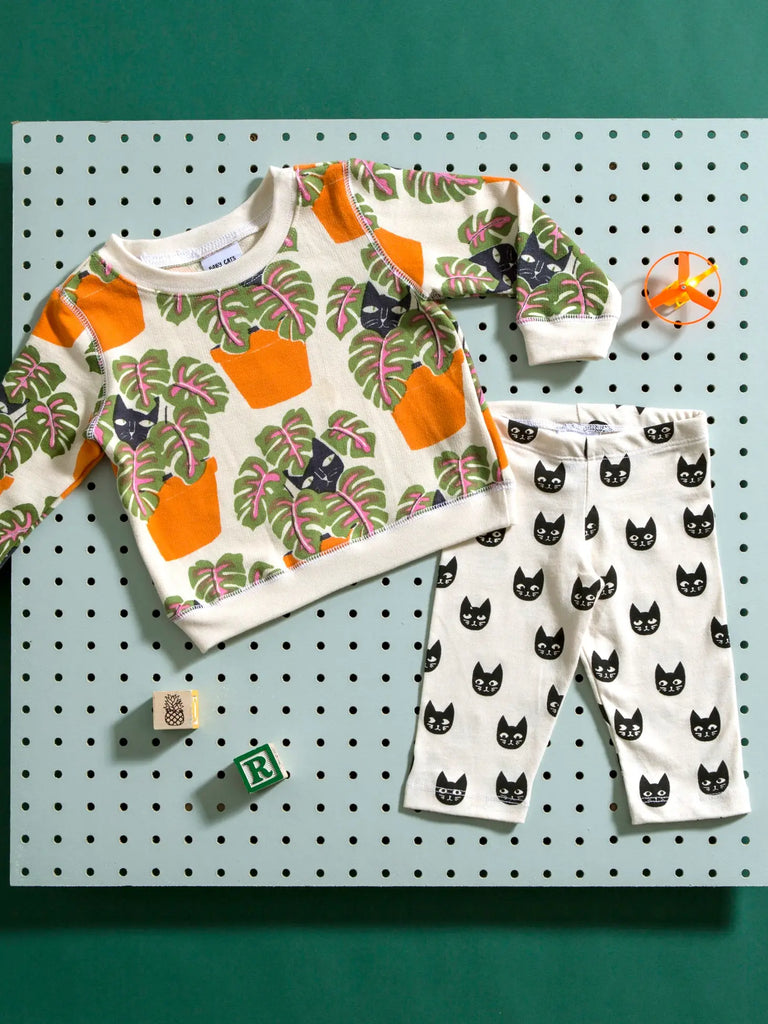 Cat in a Pot Sweatshirt by Baby Cats of California
$46.00
$0.00
Cats in Pots?! Say no more. We love this sweatshirt. We hope you love this one as much as we do.
Made of 100% cotton and runs true to size. Women's sizing generally hits at the waist while Men's are longer. We know all cats, kids and adults come in all sizes, to find your fit, try our size guide.

A print designer by trade, cat mom/kid mom Kat founded Baby Cats when she discovered a lack of gender neutral clothes for her son. With her love of bright color and happy prints, Baby Cats celebrates cat lovers and kids of all ages (adults included!).

Why Choose Mochi?
Made in the Usa
Our supply chain is made up of small businesses right here in the USA.
Small Batch
To minimize waste and keep our designs nimble
Gender Neutral
Mix-and-matchable pieces you can pass down to a sibling or friend
For Kids + Parents
Kid-friendly designs in parent-pleasing aesthetics