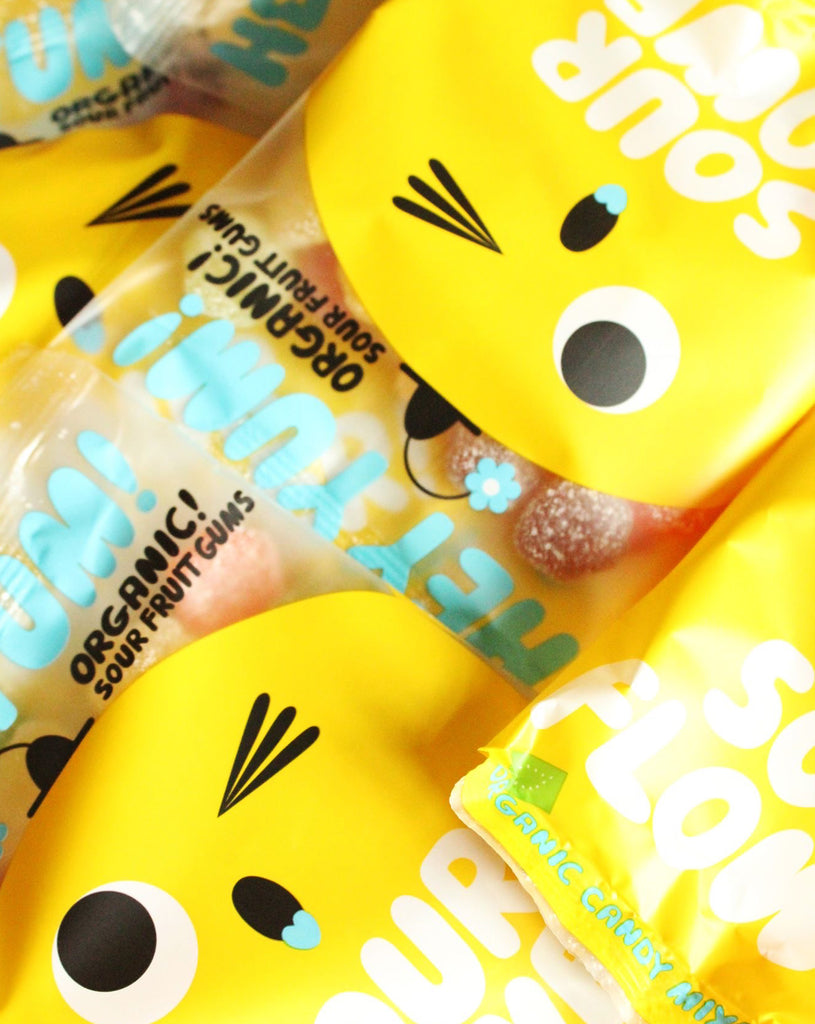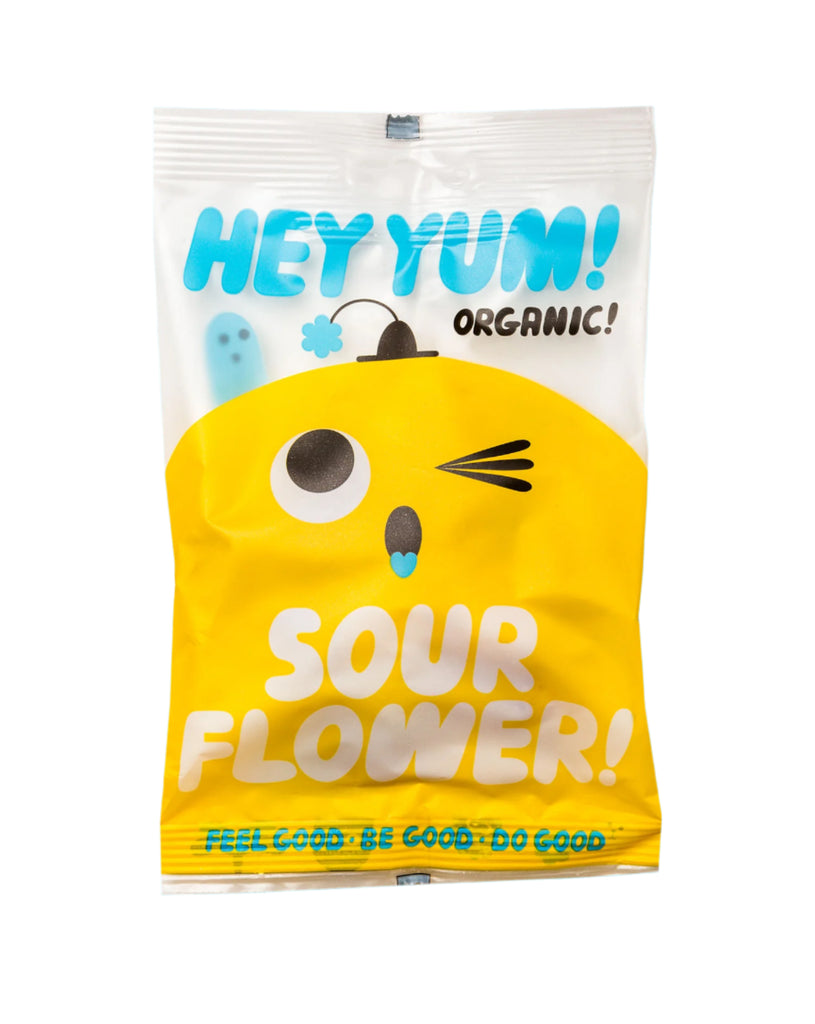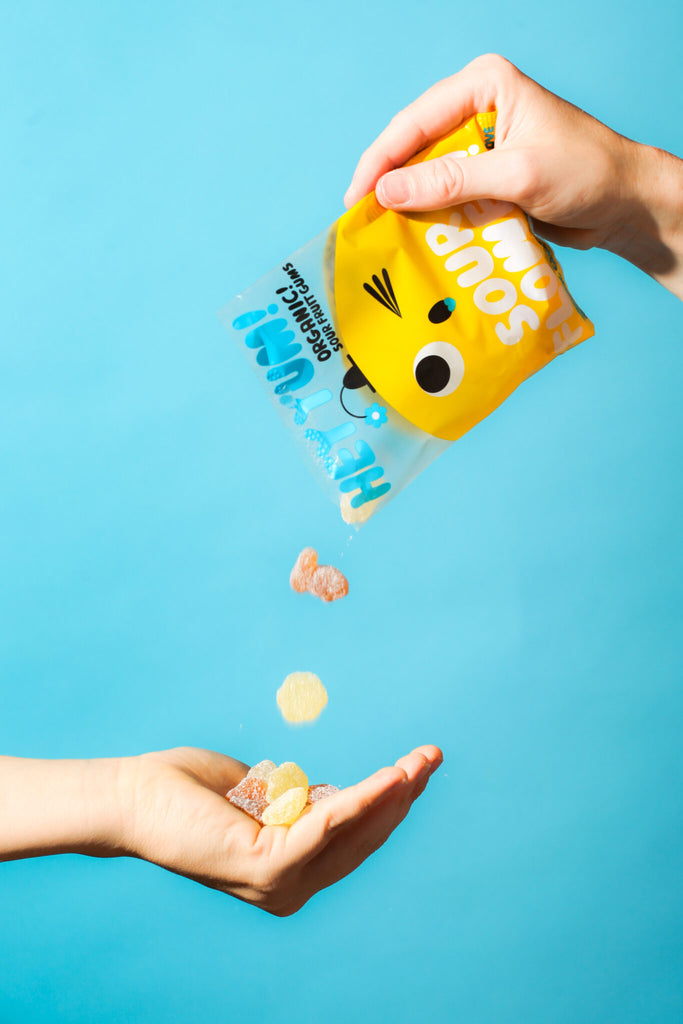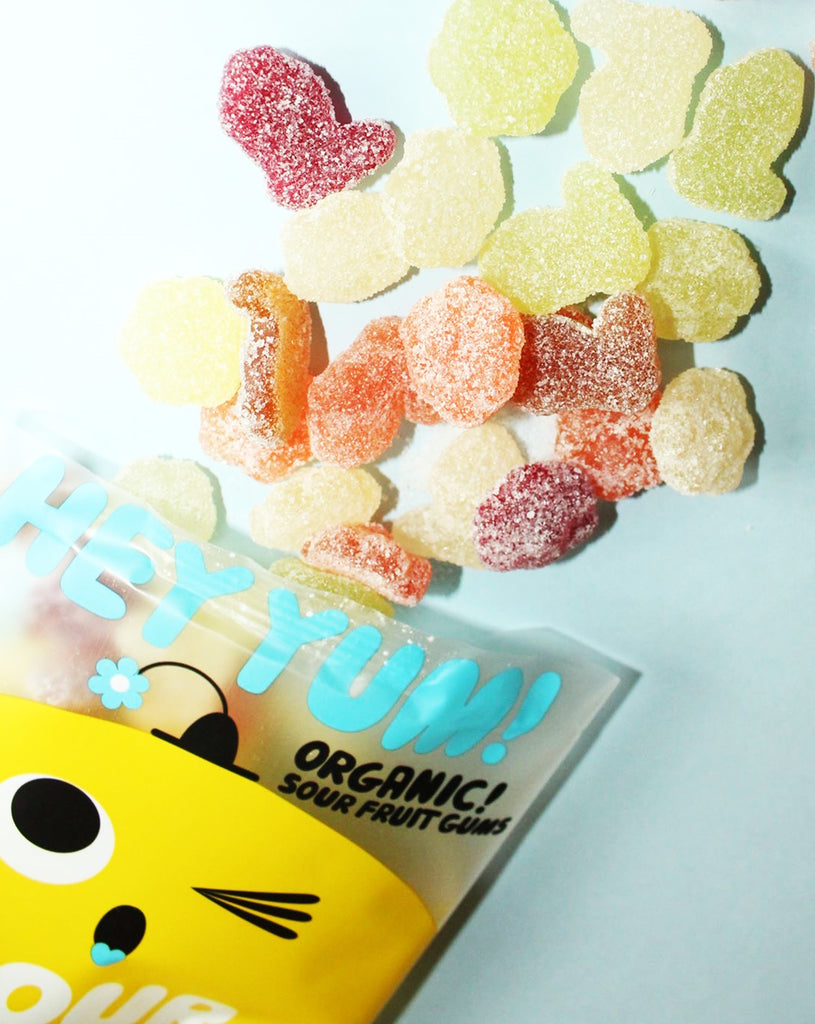 Sour Flower Organic Gummies by Hey Yum!
$5.50
$0.00
Sour Flower gummies by Hey Yum! A beautiful world with delicious lush flowers and kind gummy rabbits with a rich taste of fruit and sprinkled with sour sugar crystals.
ORGANIC / Gluten free / Lactose free / Contains gelatine
GLUCOSE SYRUP*, SUGAR*, HONEY* (5%), GELATINE*, SKIMMED MILK-POWDER*, YOGURT POWDER -LOW FAT* (1%),ACID: CITRIC ACID; ELDER BERRY JUICE CONCENTRATE*, NATURAL FLAVOUR, CURCUMA EXTRACT*, ALGAE EXTRACT (SPIRULINA PLATENSIS*), CANAUBA WAX*.
 100g / 3.5oz
Why Choose Mochi?
Made in the Usa
Our supply chain is made up of small businesses right here in the USA.
Small Batch
To minimize waste and keep our designs nimble
Gender Neutral
Mix-and-matchable pieces you can pass down to a sibling or friend
For Kids + Parents
Kid-friendly designs in parent-pleasing aesthetics