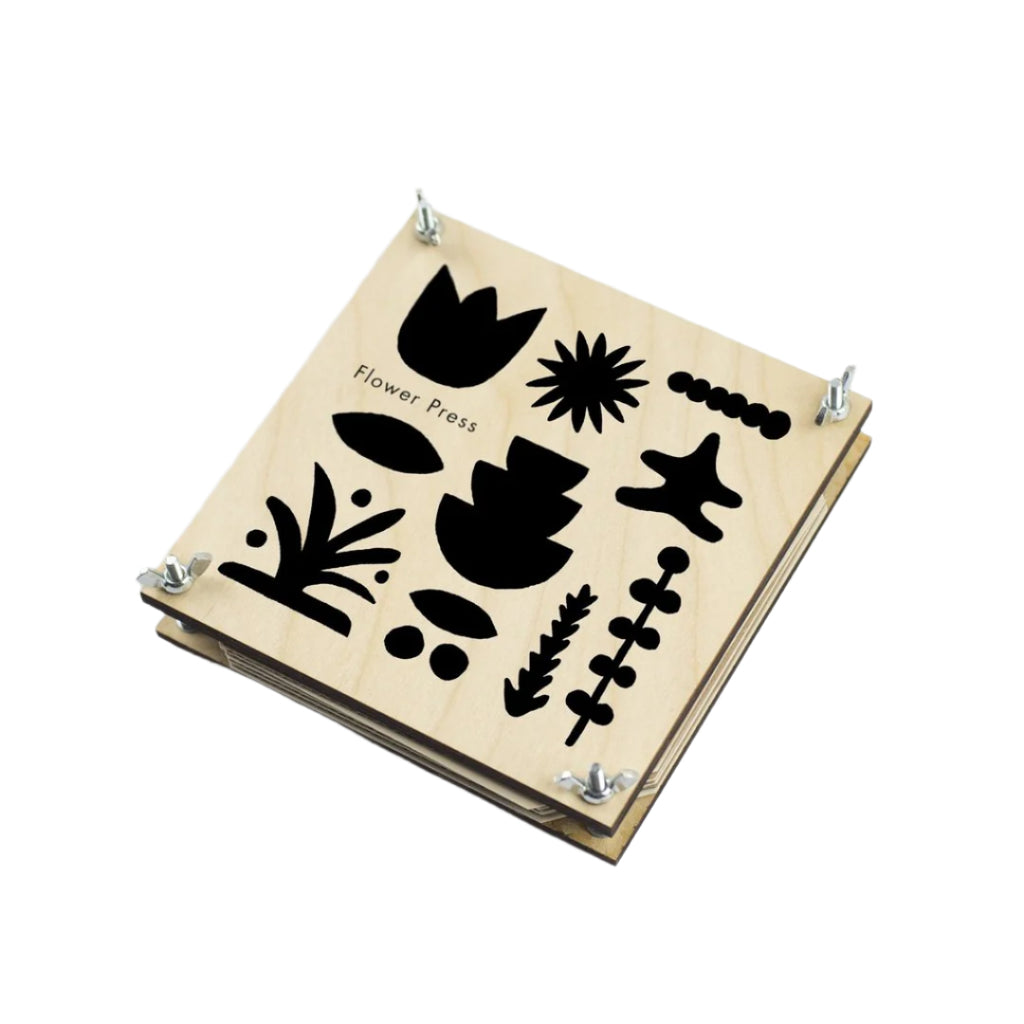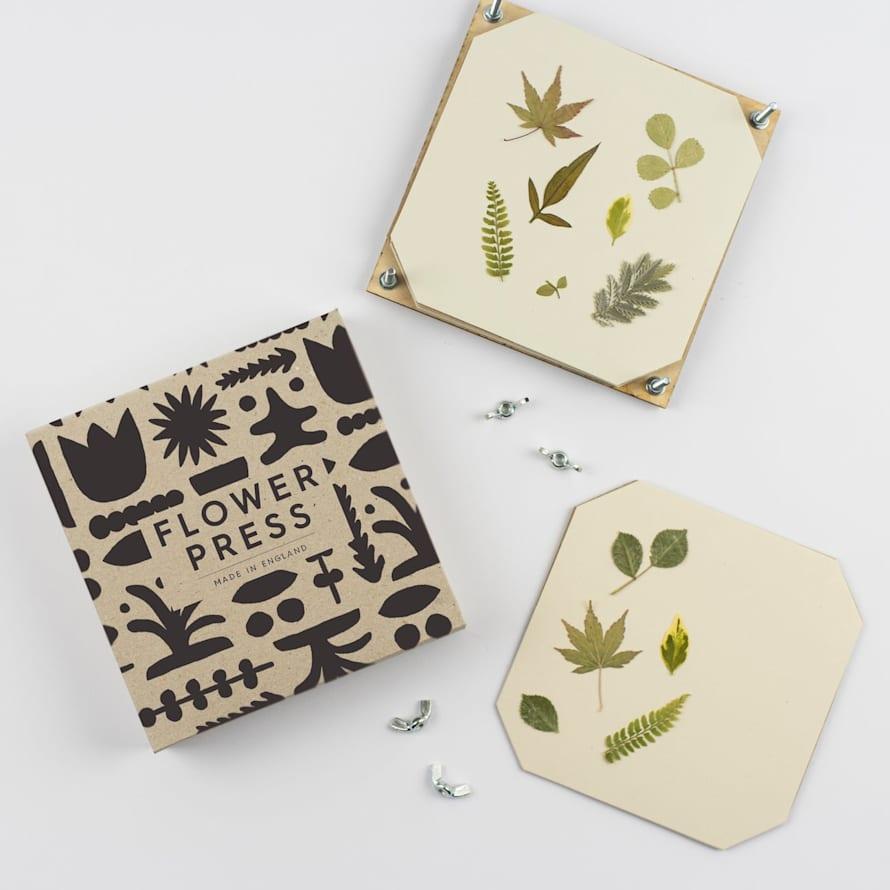 Abstract Flower Press by Studio Wald
$30.00
$0.00
Our update on a classic product. This well-sized flower press allows you to preserve the flowers and leaves you find while out on your wonders.
The press comes complete with 5 sheets of corrugated card and 8 of sugar paper to give ample space to press flowers. Nuts and bolts are supplied in an envelope with an A7 folded leaflet explaining how to assemble the press and begin pressing flora.
Screenprinted and compiled in our Leeds studio. Details: Size -15 x 15cm Materials -6mm plywood -Card and paper octagons -Nuts and bolts Packaging -Greyboard envelope box (W16 x L16 x D4 cm) with product photo.
Bolts in envelope with instructions for self assembly.

Lasercut plywood
Hand screenprinted
Die-Cut octagons/packaging Origin
Lasercut, printed and compiled in England

Made in United Kingdom

Why Choose Mochi?
Made in the Usa
Our supply chain is made up of small businesses right here in the USA.
Small Batch
To minimize waste and keep our designs nimble
Gender Neutral
Mix-and-matchable pieces you can pass down to a sibling or friend
For Kids + Parents
Kid-friendly designs in parent-pleasing aesthetics