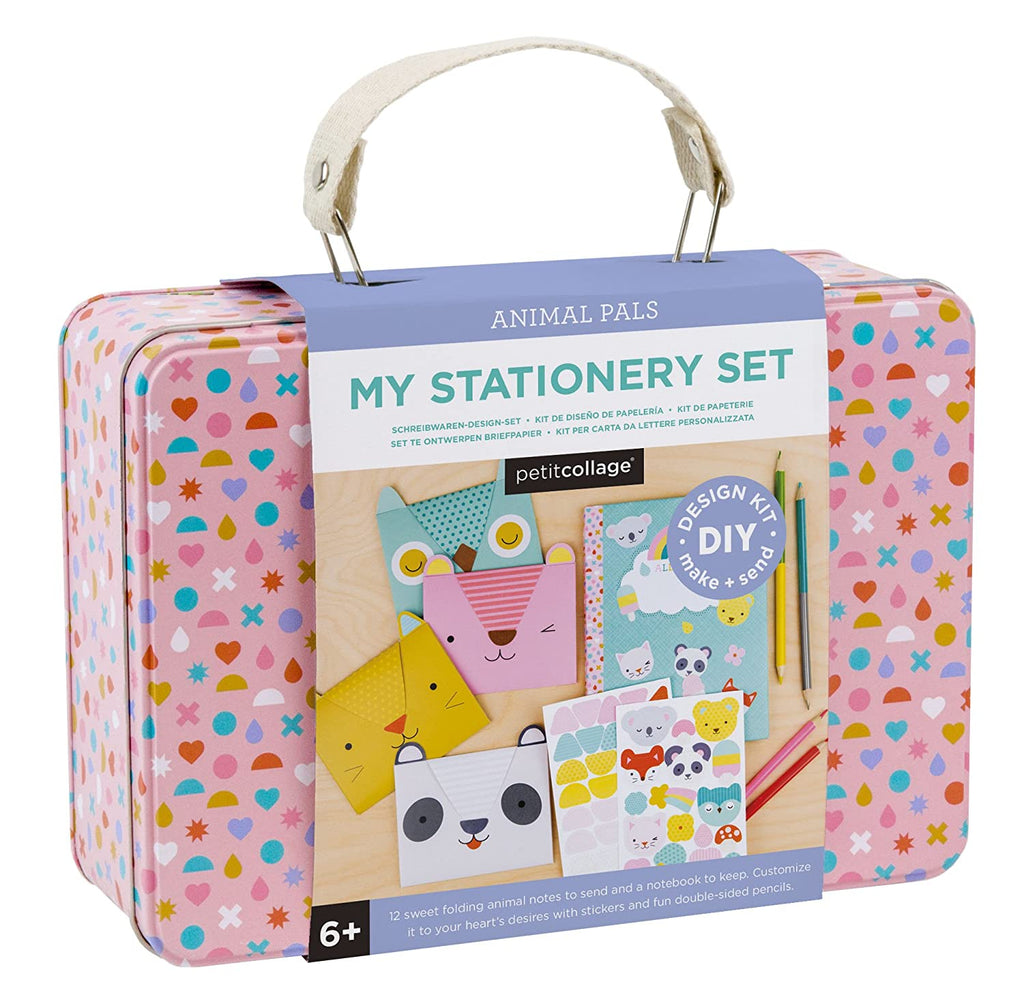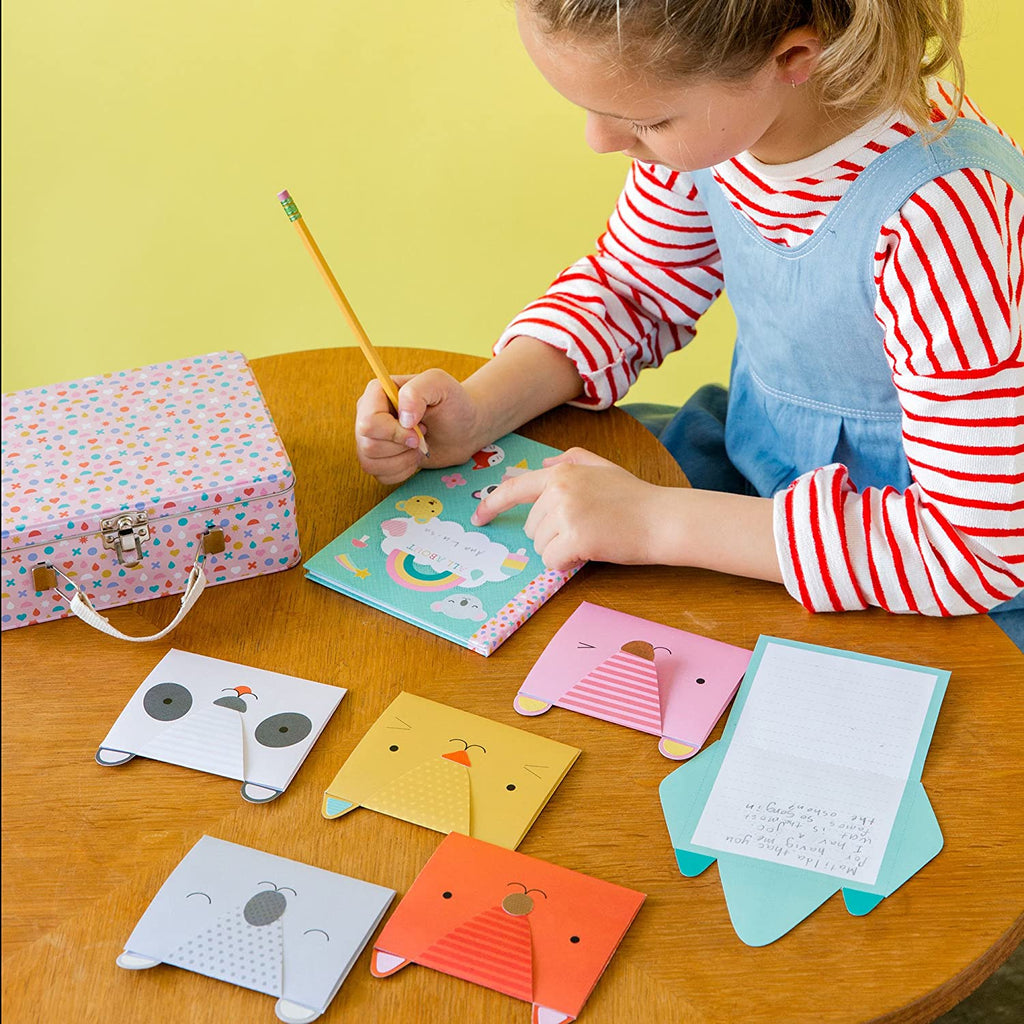 Animal Pals My Stationery Set by Petit Collage
$18.00
$0.00
KIDS STATIONERY SET – Inspire creativity with the Arts & Crafts Stationery Kit from Petit Collage. It's a craft kit for kids that little ones can customize to their heart's desires with accessories and stickers galore – with no messy glue required!

INCLUDES – Each kids craft kit includes 12 animal notecards, 1 blank journal, 2 sheets of stickers, 4 double-sided colored pencils, and an illustrated, easy to follow instruction sheet. It's packaged in a reusable storage tin with clasp closure.

GREAT GIFT IDEA – This kid's stationery kit makes a great gift idea for any occasion. Designed for ages 6 and older, this art kit makes it easy to send notes to friends and family.

THOUGHTFULLY DESIGNED – Thoughtfully made with safe materials, you can rest assured this kids card making kit is safe for little ones. It meets and exceeds all safety standards.

PETIT COLLAGE – Petit Collage is all about good design. We combine a modern aesthetic with sustainability criteria to create bold, thoughtful products to delight little ones. We strive to make our products beautiful and fun in equal measure.
Why Choose Mochi?
Made in the Usa
Our supply chain is made up of small businesses right here in the USA.
Small Batch
To minimize waste and keep our designs nimble
Gender Neutral
Mix-and-matchable pieces you can pass down to a sibling or friend
For Kids + Parents
Kid-friendly designs in parent-pleasing aesthetics