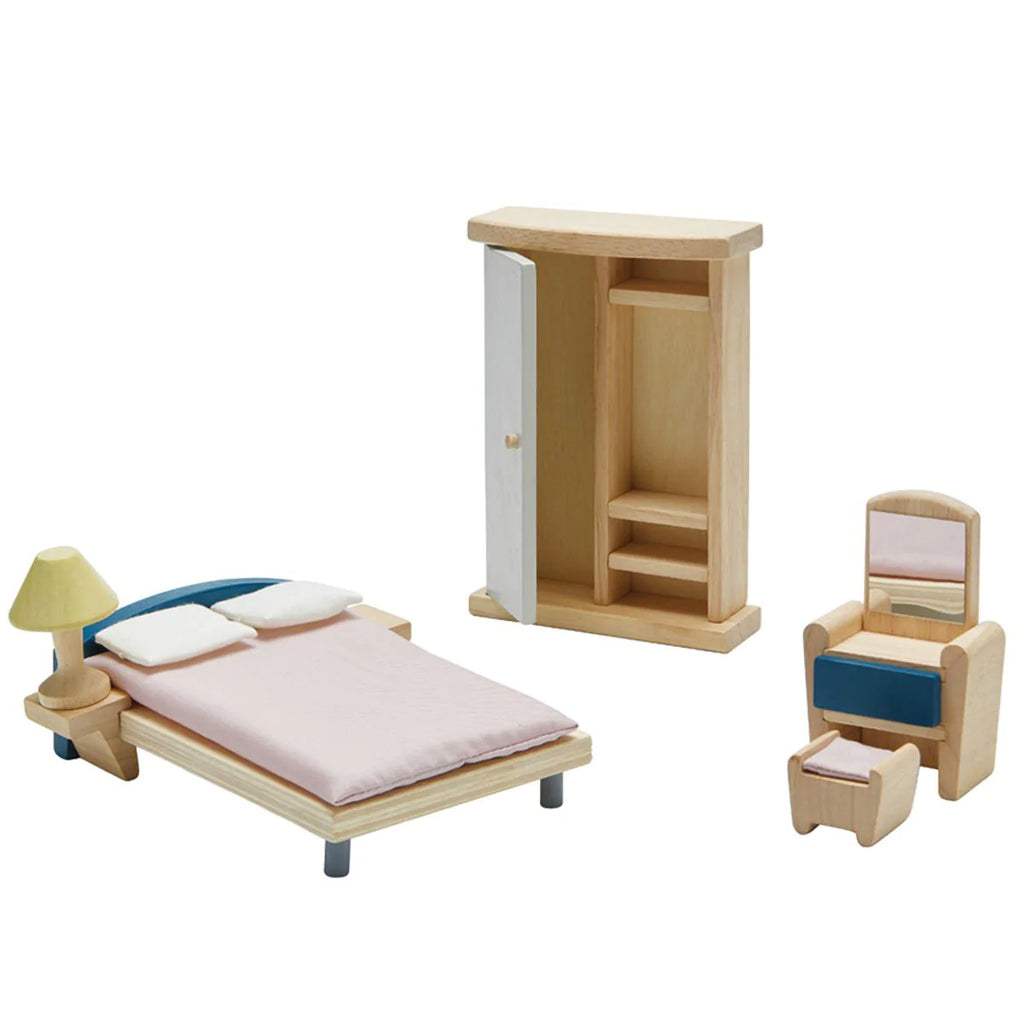 Orchard Collection- Bedroom by Plan Toys
$30.00
$0.00
This beautiful wooden doll house furniture set by Plan Toys! Children can enjoy decorating their dollhouse with the Classic set of furniture while developing their imagination and creating more interest time.
Plan Toys Classic Dollhouse Furniture are made of solid wood. A set comes with a bed, 2 pillows, 1 mattress, a vanity table, a stool, a closet, and a lamp.
Plan Toys toys are manufactured from natural rubber wood from rubber trees that no longer produce latex after 25 years. Three years prior to removing those trees, farmers stop adding fertilizer to the soil in order to ensure that all wood is free from toxins.
Part of Orchard Collection. 
Dimensions: bed 6.5L x 4.25W x 2H, wardrobe 6.75H x 4.75W x 1.5D (inches)
Recommendations: 3 years+
Made with 100% wood
Made in Thailand.


Why Choose Mochi?
Made in the Usa
Our supply chain is made up of small businesses right here in the USA.
Small Batch
To minimize waste and keep our designs nimble
Gender Neutral
Mix-and-matchable pieces you can pass down to a sibling or friend
For Kids + Parents
Kid-friendly designs in parent-pleasing aesthetics