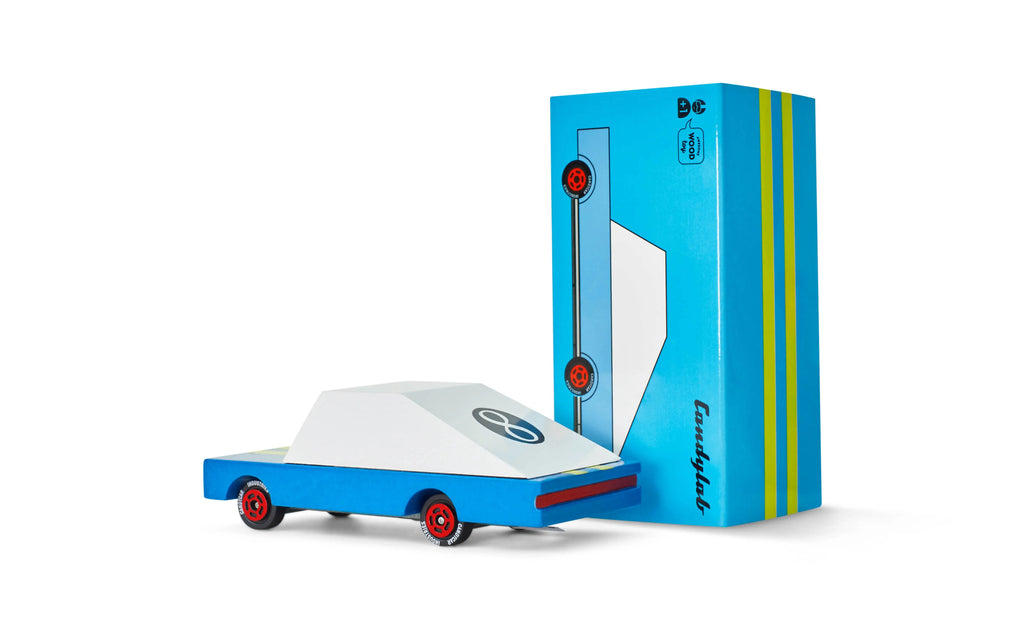 Candycar - Blue Racer - #8 by Candylab Toys
$10.00
$0.00
Candycar - Blue Racer - #8. Part of our new candycar line, a cute 3 inches long. One of two of our racers, who said speed comes with size? Material: solid beech wood, water-based paint, and clear urethane coat.
3.5" l x 1.6" w x 1.2" h
Why Choose Mochi?
Made in the Usa
Our supply chain is made up of small businesses right here in the USA.
Small Batch
To minimize waste and keep our designs nimble
Gender Neutral
Mix-and-matchable pieces you can pass down to a sibling or friend
For Kids + Parents
Kid-friendly designs in parent-pleasing aesthetics