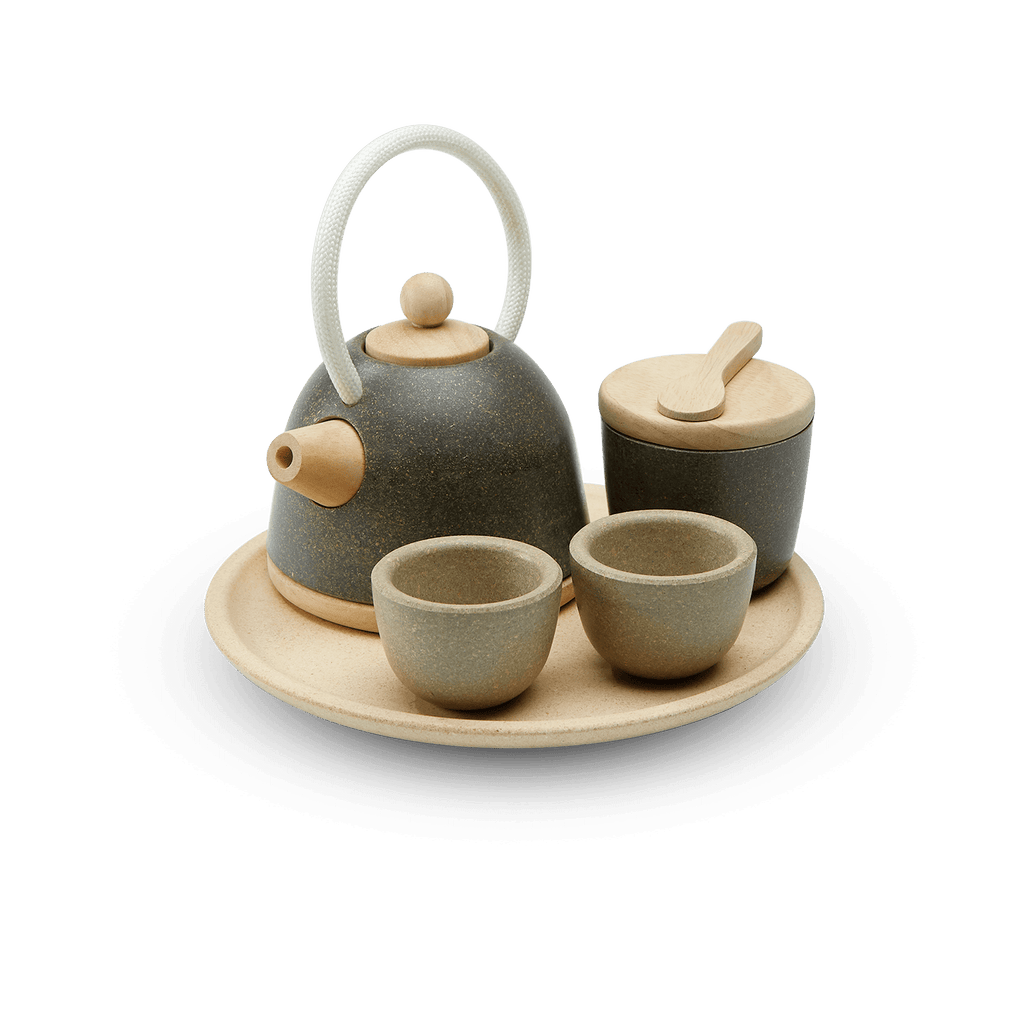 Classic Tea Set by Plan Toys
$40.00
$0.00
PRETEND PLAY: It's afternoon tea time! Compatible with other kitchen toys, the Classic Tea Set includes a teapot with 2 tea cups, pitcher, tray for serving and caddy spoon.
SUPPORTS DEVELOPMENT: Pretend play is the perfect way to stimulate a child's imagination while also inviting them to practice their social and communication skills. Little ones improve their vocabulary as they sit and enjoy tea with another person. Additionally, the Classic Tea Set stimulates fine motor skills and hand-eye coordination as little hands hold the pieces stead while pouring, serving and tasting.
Suitable for children 3 years and older.
Product Dimension
17.5x1.3 cm
6.9x0.5 (tray) inch
Item Weight
0.58 kg
1.279 lbs
Why Choose Mochi?
Made in the Usa
Our supply chain is made up of small businesses right here in the USA.
Small Batch
To minimize waste and keep our designs nimble
Gender Neutral
Mix-and-matchable pieces you can pass down to a sibling or friend
For Kids + Parents
Kid-friendly designs in parent-pleasing aesthetics