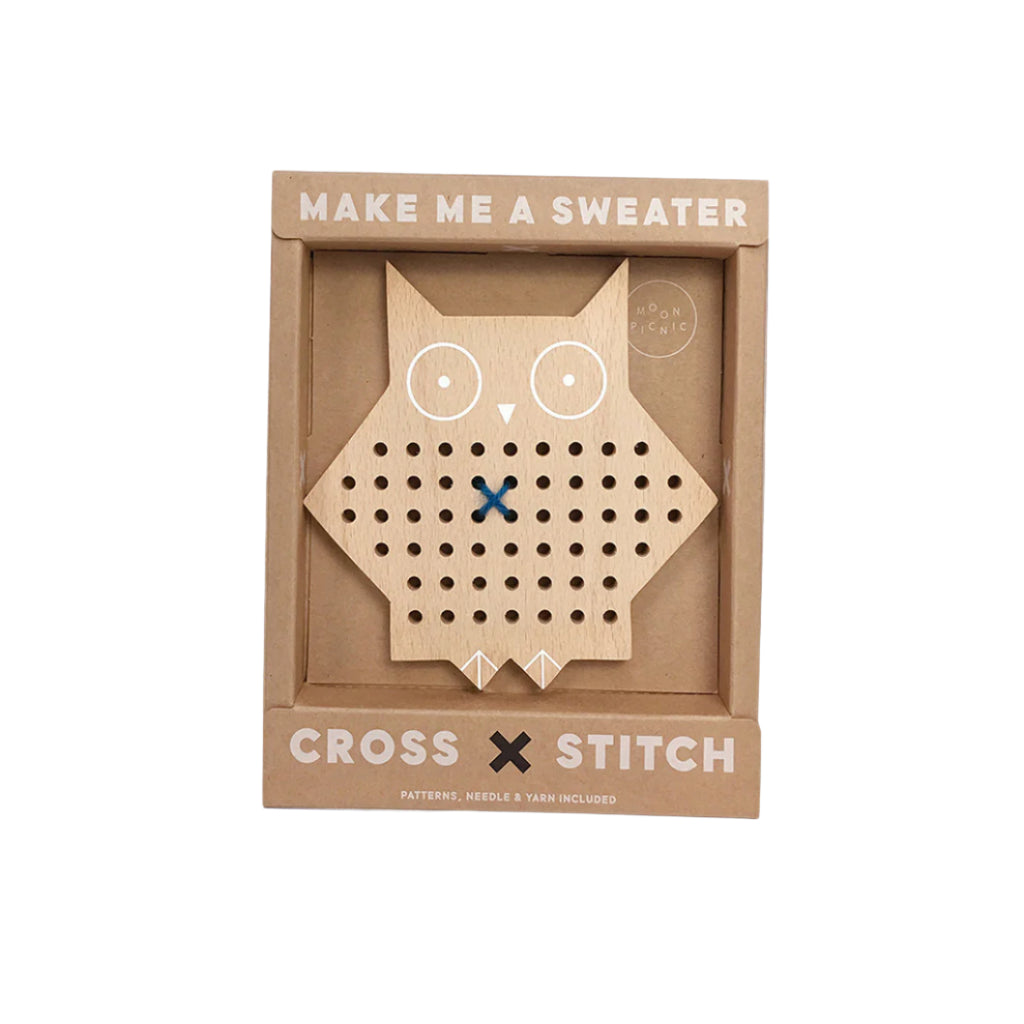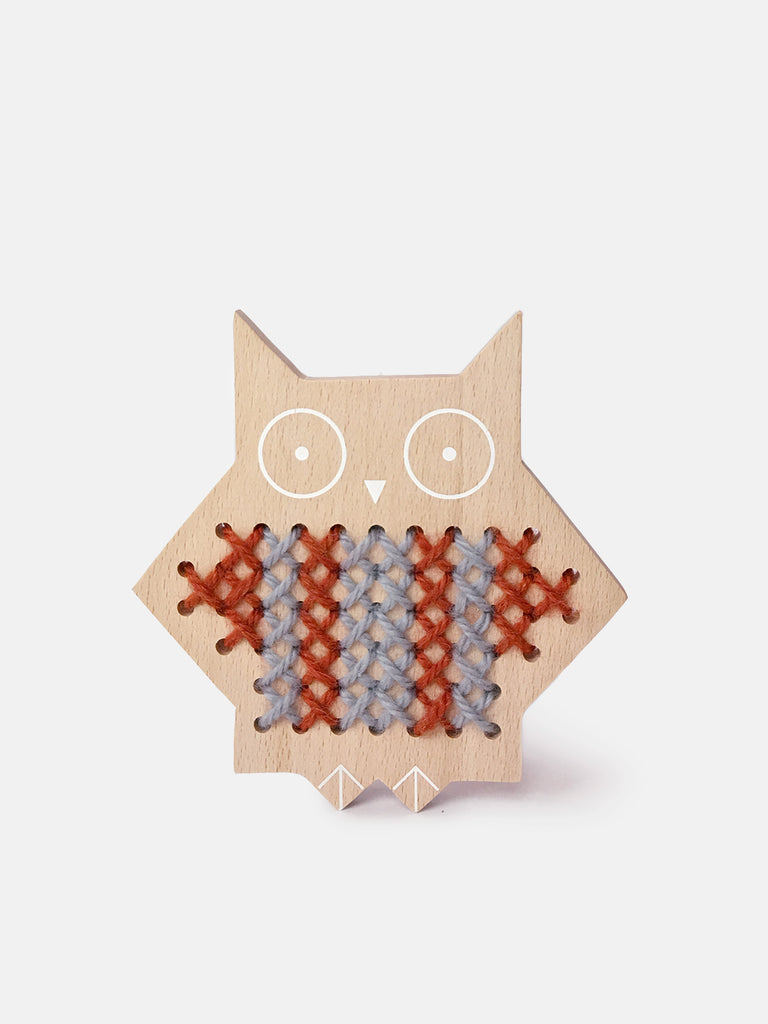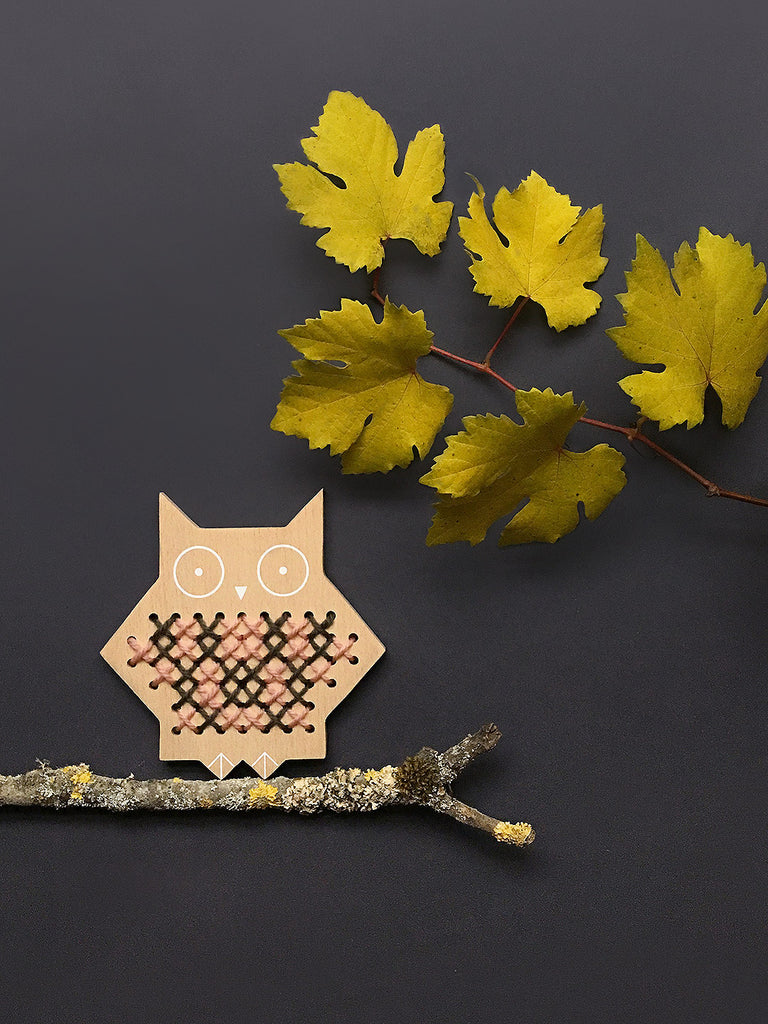 Cross Stitch Friends – Owl by Moon Picnic
$16.00
$0.00
This owlet needs a sweater! Can you help?
Cross stitching is a super fun craft activity for kids. Help make sweaters & outfits for animal friends with your cross stitching skills.
This craft kit comes with 100% wool yarn in two tones, a safe plastic needle & a play booklet with tutorial + patterns.
X X it's a stitch up! X X
Owl 5.3 inch tall
Solid beech wood from sustainable forest
non toxic ink print
1 wooden owl
100% wool yarn in two colors (random)
1 safe plastic needle
A play booklet with a tutorial & cross stitch patterns to try
Designed by Moon Picnic, USA
Made in Vietnam
Why Choose Mochi?
Made in the Usa
Our supply chain is made up of small businesses right here in the USA.
Small Batch
To minimize waste and keep our designs nimble
Gender Neutral
Mix-and-matchable pieces you can pass down to a sibling or friend
For Kids + Parents
Kid-friendly designs in parent-pleasing aesthetics