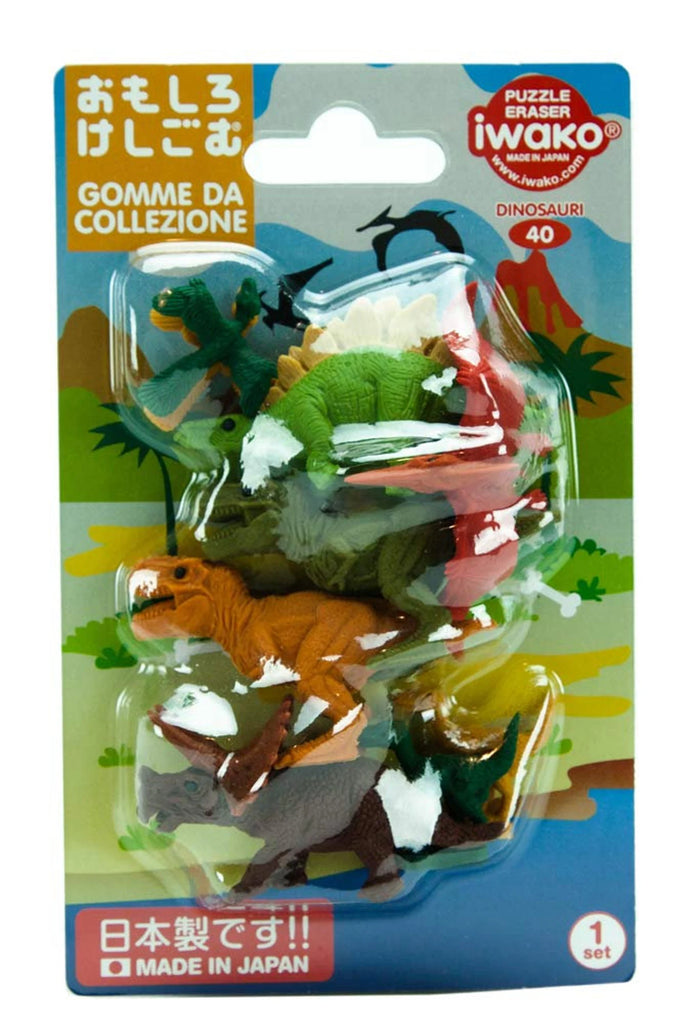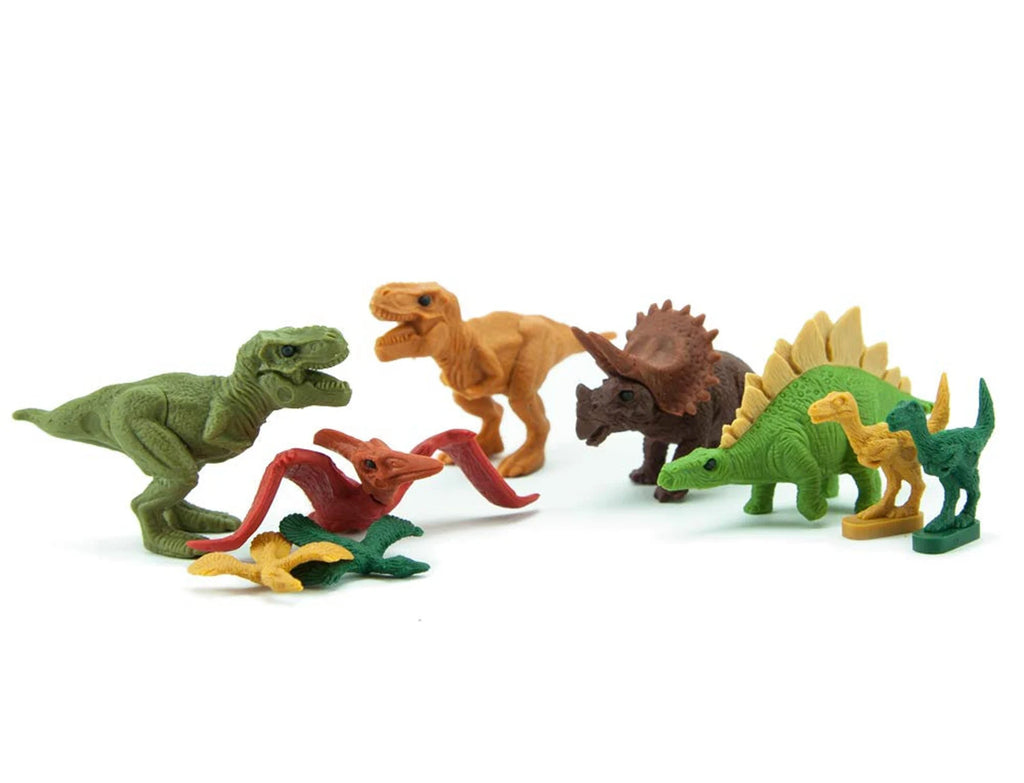 Dinosaur Eraser Set by Iwako
$6.00
$0.00
Take a study break with these fun and fearsome dinosaurs!
These are the original Iwako erasers, made in Japan from high quality eco-friendly styrene elastomer resin. (PVC and Lead free).
The set includes Tyrannosaurus rex, Triceratops, Stegosaurus, Pterodactyl, and more.
Some can even be separated into smaller pieces—for example, the Triceratops' frill and the legs of the Tyrannosaurus rex are removable.
Kids will love playing with these dinosaurs and pterosaurs!
Made in Japan 
3+
Why Choose Mochi?
Made in the Usa
Our supply chain is made up of small businesses right here in the USA.
Small Batch
To minimize waste and keep our designs nimble
Gender Neutral
Mix-and-matchable pieces you can pass down to a sibling or friend
For Kids + Parents
Kid-friendly designs in parent-pleasing aesthetics