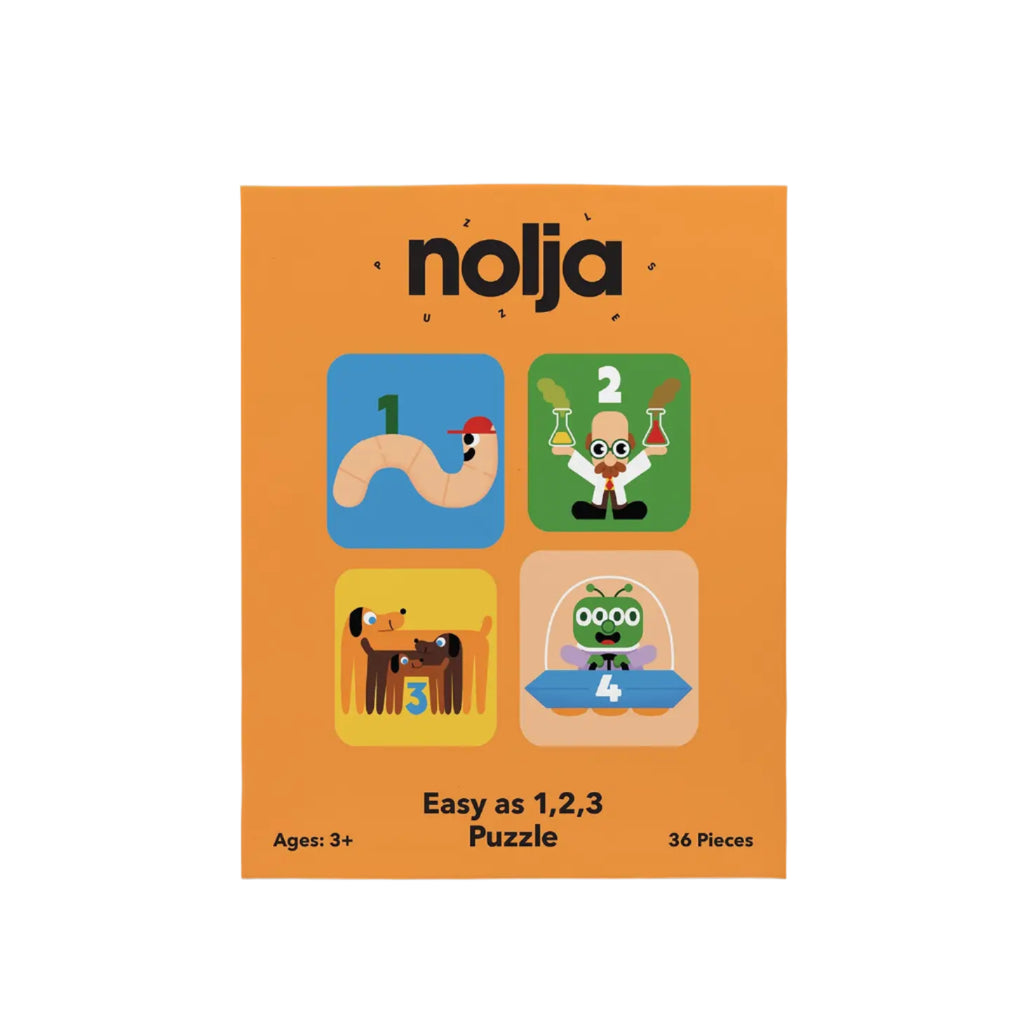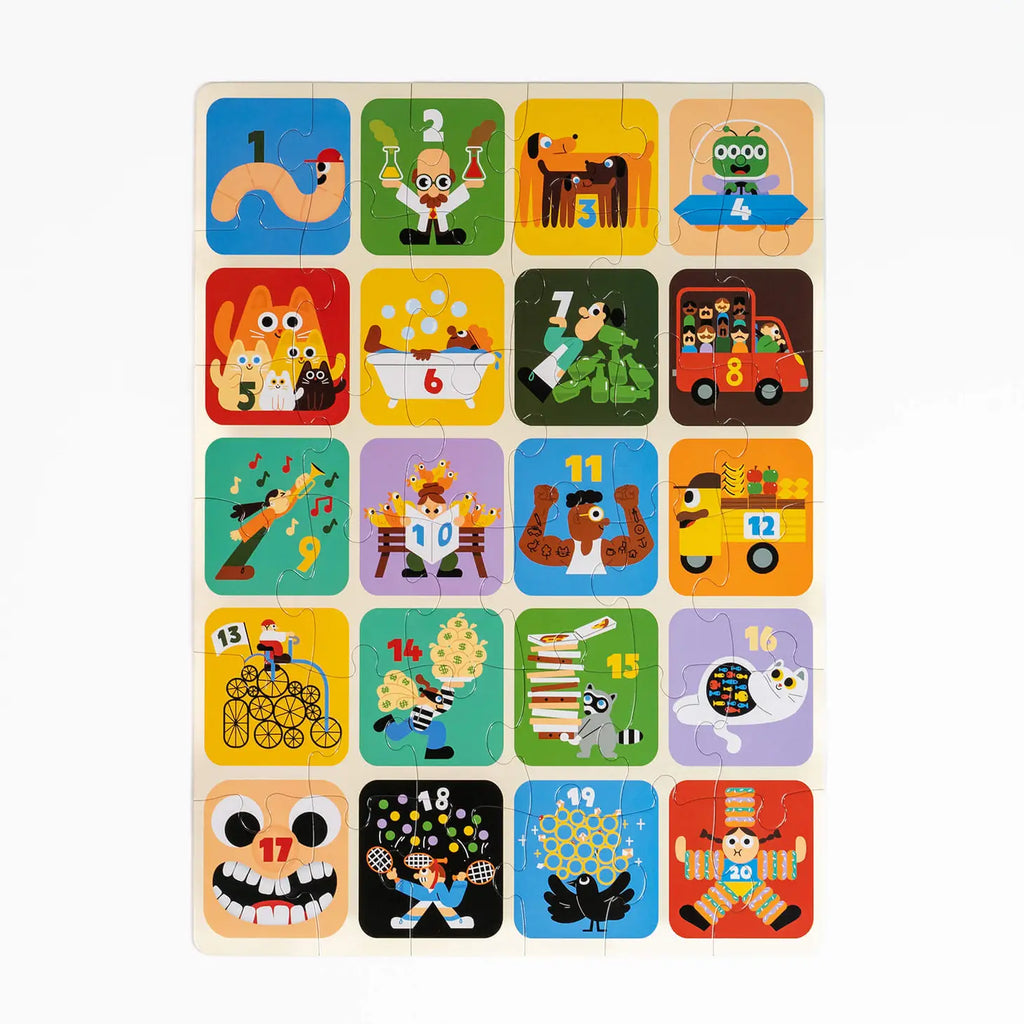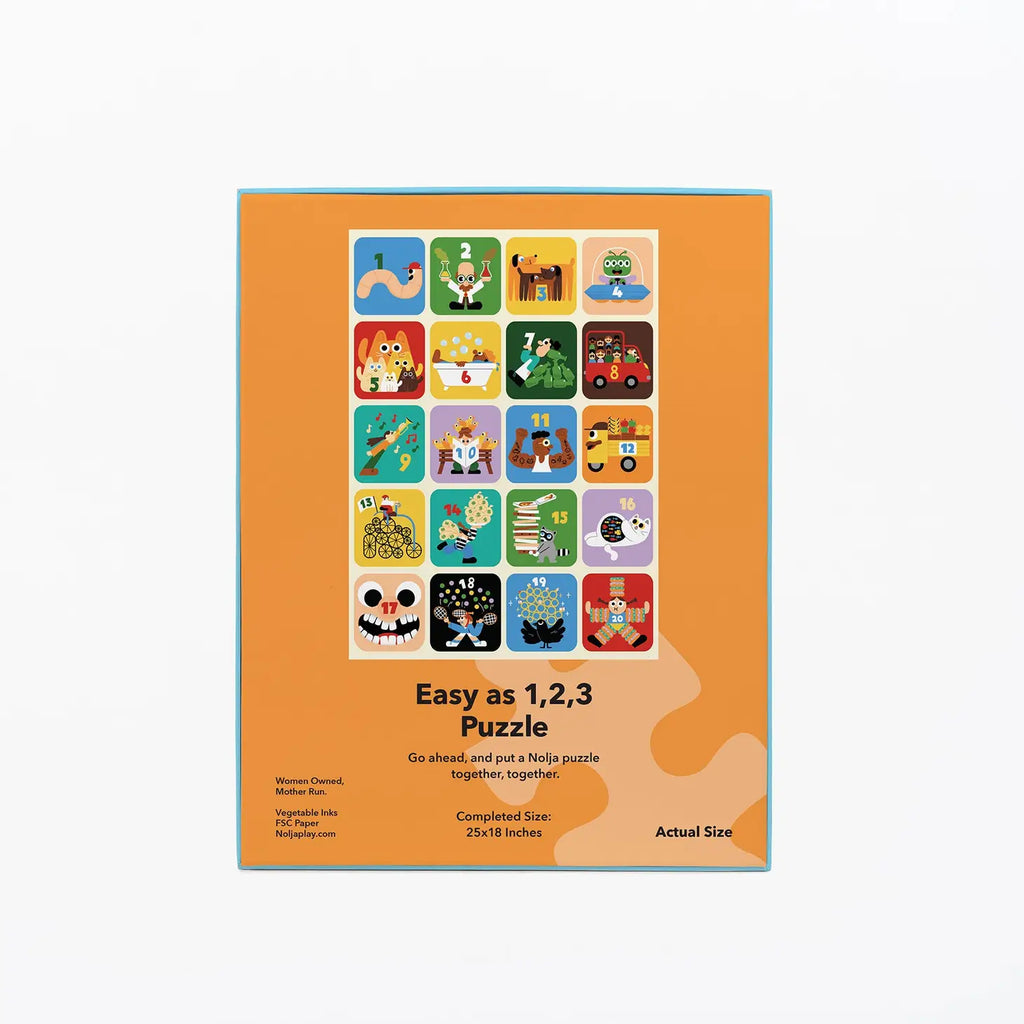 Easy As 1, 2, 3 Puzzle - 36 Extra Large Pieces by Nolja Play
$25.00
$0.00
Numbers are fun. Numbers are everywhere. And it only takes 1 of you to put it all together! Let's get started in 3,2,1...

PIECES: 36 extra large pieces, sized just right for small hands
RECOMMENDED AGES: 3+
FINISHED SIZE: 25 x 18 Inches
INCLUDES: Nolja alphabet poem: Explore the enchanting world of the alphabet with Nolja's captivating and fun poem! From the adventurous A to the zesty Z, immerse yourself in the delightful journey of each letter.
SKILLS: This puzzle encourages learning through play, discovery and interactive storytelling. It's a fun way to develop problem-solving skills while improving hand-eye coordination and fine motor skills.
DAVID HUANG is a New York-based illustrator and designer who graduated from Rhode Island School of Design in 2017 and he has been freelance illustrating in NYC since. He grew up in Taipei, Taiwan, and calls San Francisco his second home.
Why Choose Mochi?
Made in the Usa
Our supply chain is made up of small businesses right here in the USA.
Small Batch
To minimize waste and keep our designs nimble
Gender Neutral
Mix-and-matchable pieces you can pass down to a sibling or friend
For Kids + Parents
Kid-friendly designs in parent-pleasing aesthetics