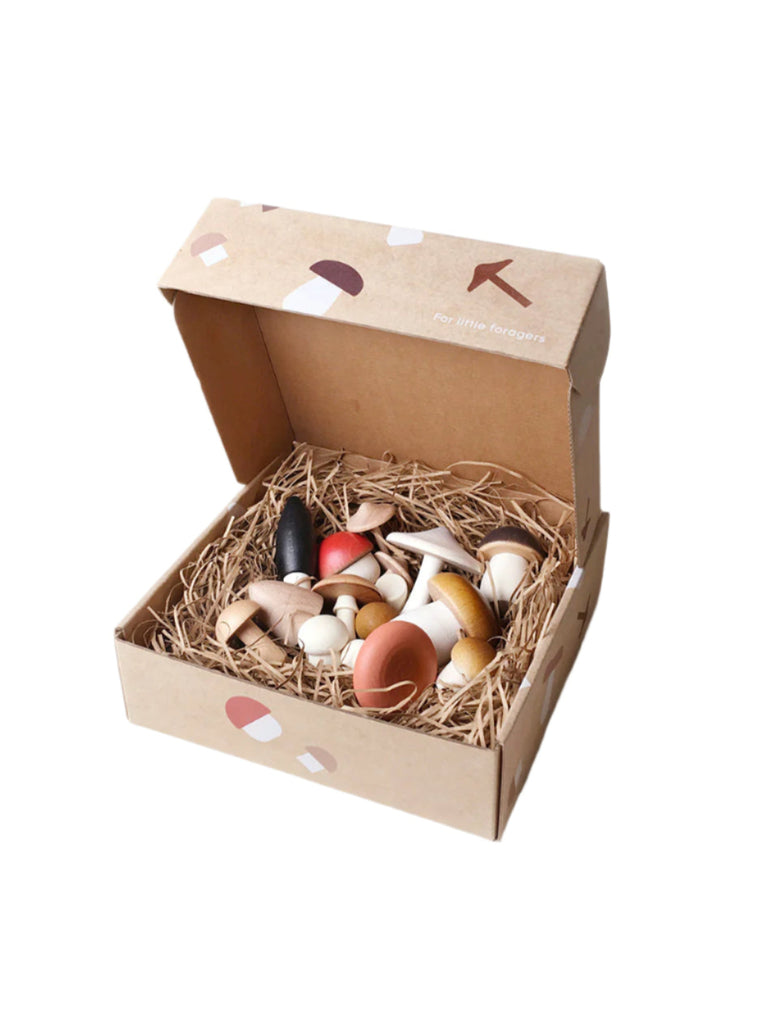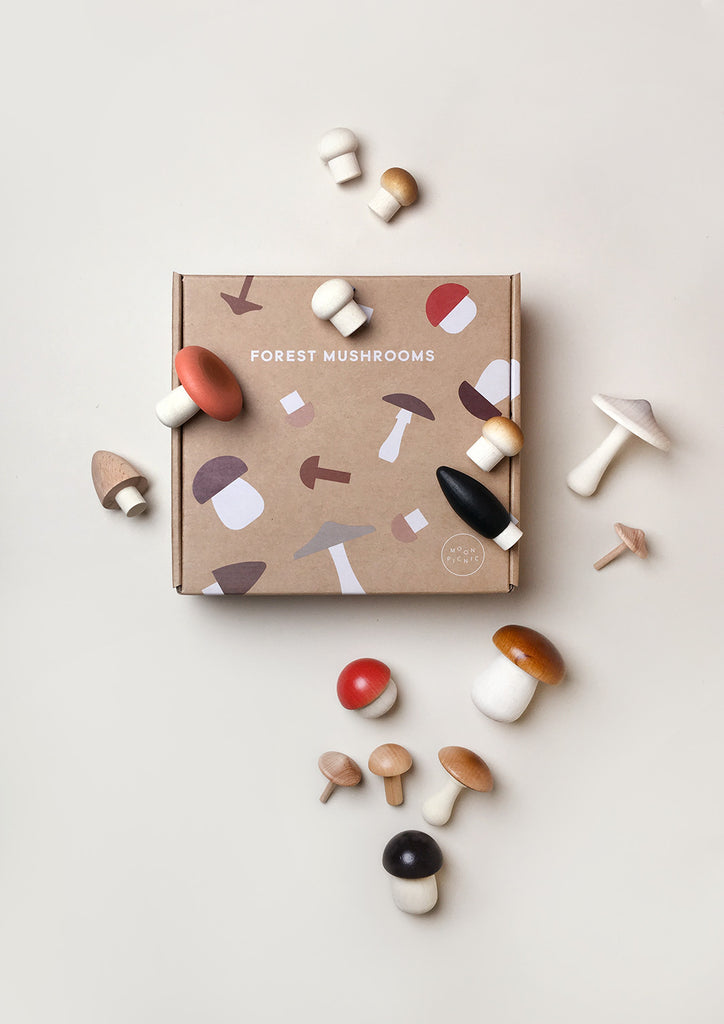 Forest Mushrooms in a box by Moon Picnic
$47.00
$0.00
Hello mushroom lovers and little foragers!
Beautifully made wooden mushrooms. This is a version in a lovely cardboard box.
Your room or garden can turn into an enchanting forest. Walk around with a basket in your hand, gather little mushrooms for your forest friends.
Adorable for imaginary play and decoration.
Why Choose Mochi?
Made in the Usa
Our supply chain is made up of small businesses right here in the USA.
Small Batch
To minimize waste and keep our designs nimble
Gender Neutral
Mix-and-matchable pieces you can pass down to a sibling or friend
For Kids + Parents
Kid-friendly designs in parent-pleasing aesthetics