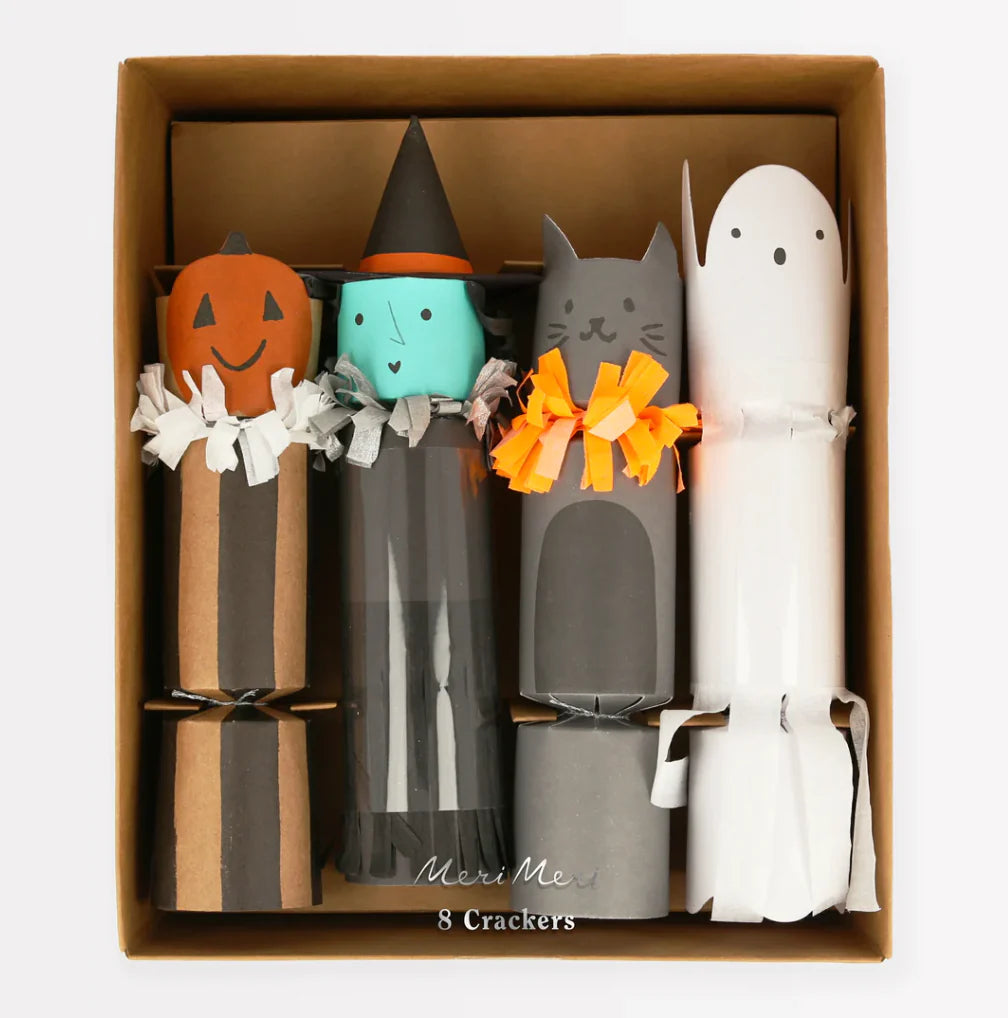 SALE Happy Halloween Character Crackers by Meri Meri
$20.00
$28.00
Our Halloween crackers, with popular Halloween characters, are delightfully decorative, fun to pull and contain terrifyingly good contents to thrill your guests! Each has a paper doll, in the same character as the cracker, with stickers to decorate it with – perfect for imaginative fun! And, as if that isn't enough, each has a party hat and joke too.
White, silver and neon orange paper festooning
Black and white crepe paper fringe details
Shiny silver metallic thread
Each contains a metallic silver paper hat, paper doll, sticker sheet and a joke
Suitable for ages 3+
Pack of 8 in 4 designs
Product dimensions: 1.5 x 7.125 x 1.5 inches
Why Choose Mochi?
Made in the Usa
Our supply chain is made up of small businesses right here in the USA.
Small Batch
To minimize waste and keep our designs nimble
Gender Neutral
Mix-and-matchable pieces you can pass down to a sibling or friend
For Kids + Parents
Kid-friendly designs in parent-pleasing aesthetics