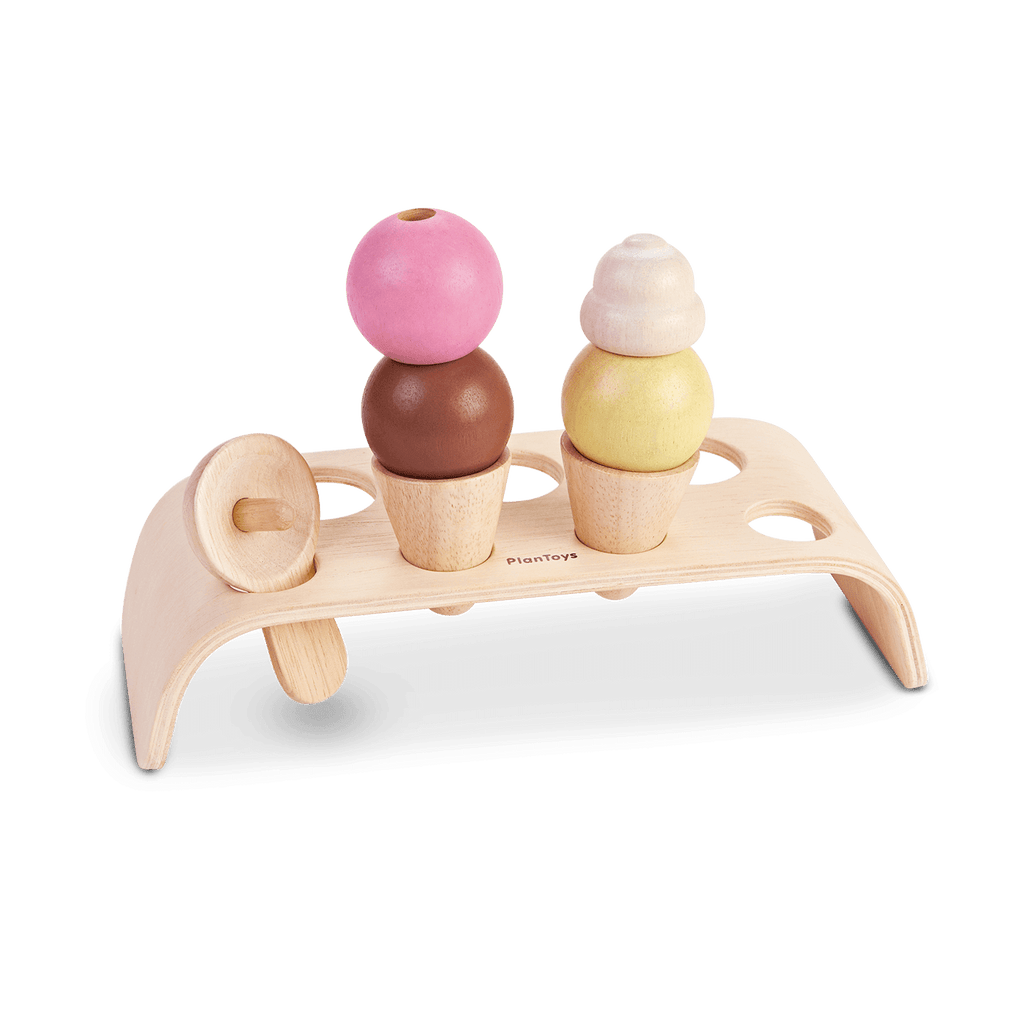 Ice Cream Set by Plan Toys
$35.00
$0.00
Create your own ice cream combo! The set includes 3 different ice cream scoops, 1 topping, 2 cones, and 1 scooper. This toy helps enhance fine motor skills and hand-eye coordination.
Product Dimensions
26x10x6 cm
10.24x3.94x2.36 inch
Product Weight
0.33 kg
0.728 lbs
Why Choose Mochi?
Made in the Usa
Our supply chain is made up of small businesses right here in the USA.
Small Batch
To minimize waste and keep our designs nimble
Gender Neutral
Mix-and-matchable pieces you can pass down to a sibling or friend
For Kids + Parents
Kid-friendly designs in parent-pleasing aesthetics