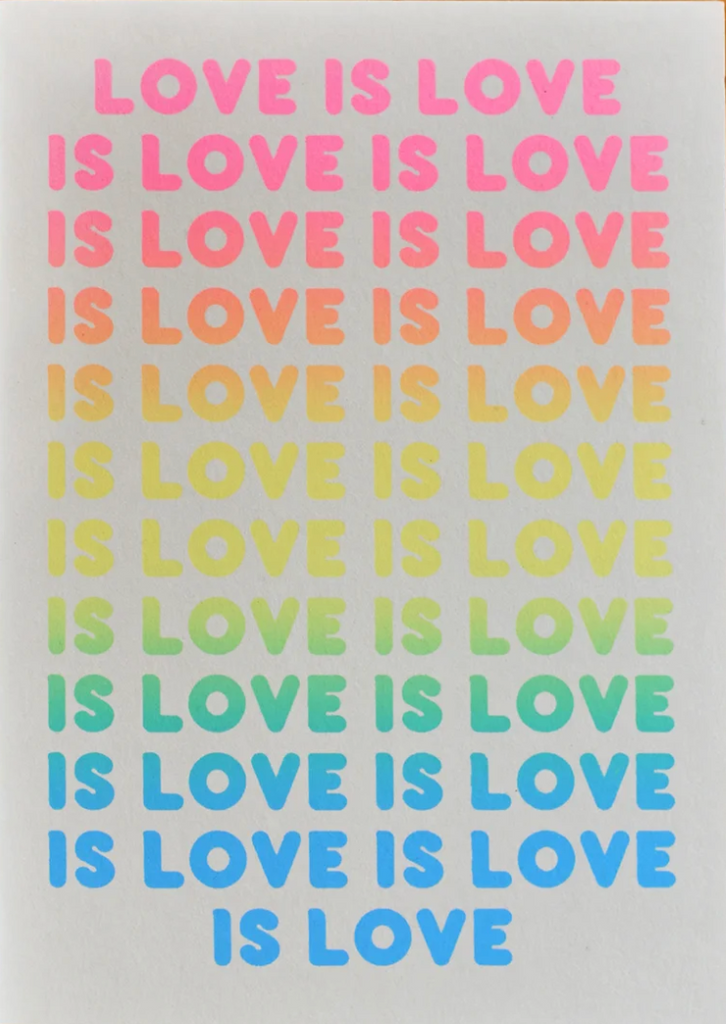 LOVE IS LOVE Greeting Card by Gold Teeth Brooklyn
$5.50
$0.00
4.5" x 6.25" blank card. Comes with an envelope in a protective cellophane bag.

Hand designed and screen printed on 100% cotton rag archival gray paper in our studio in Bellingham, WA.
Why Choose Mochi?
Made in the Usa
Our supply chain is made up of small businesses right here in the USA.
Small Batch
To minimize waste and keep our designs nimble
Gender Neutral
Mix-and-matchable pieces you can pass down to a sibling or friend
For Kids + Parents
Kid-friendly designs in parent-pleasing aesthetics