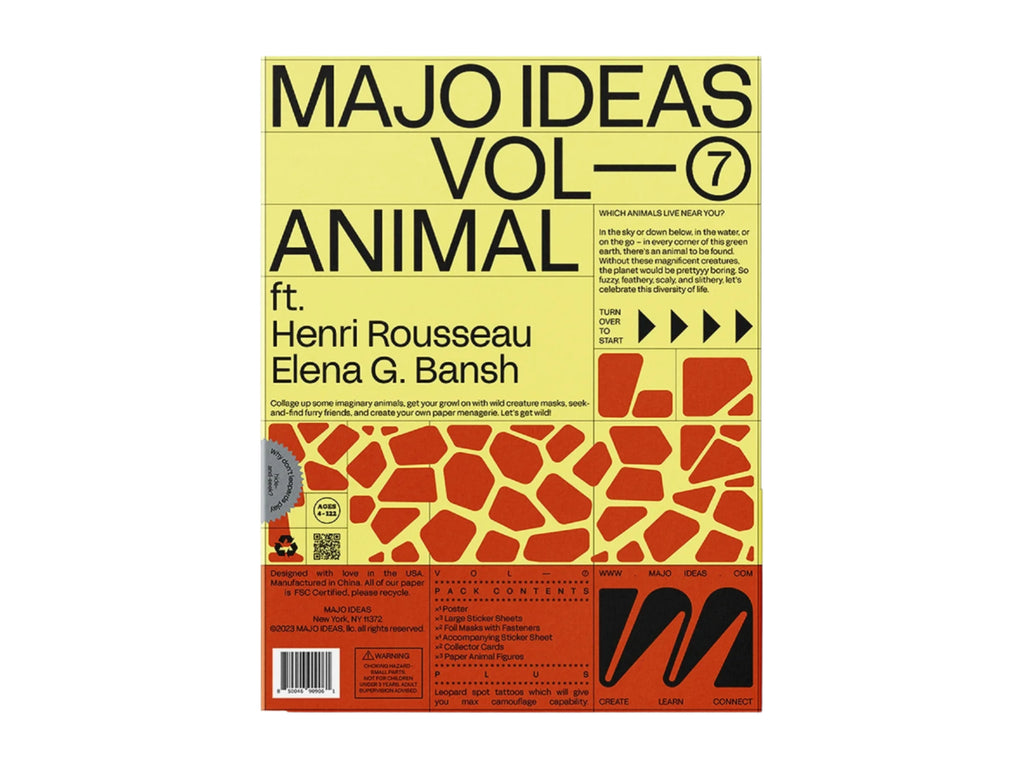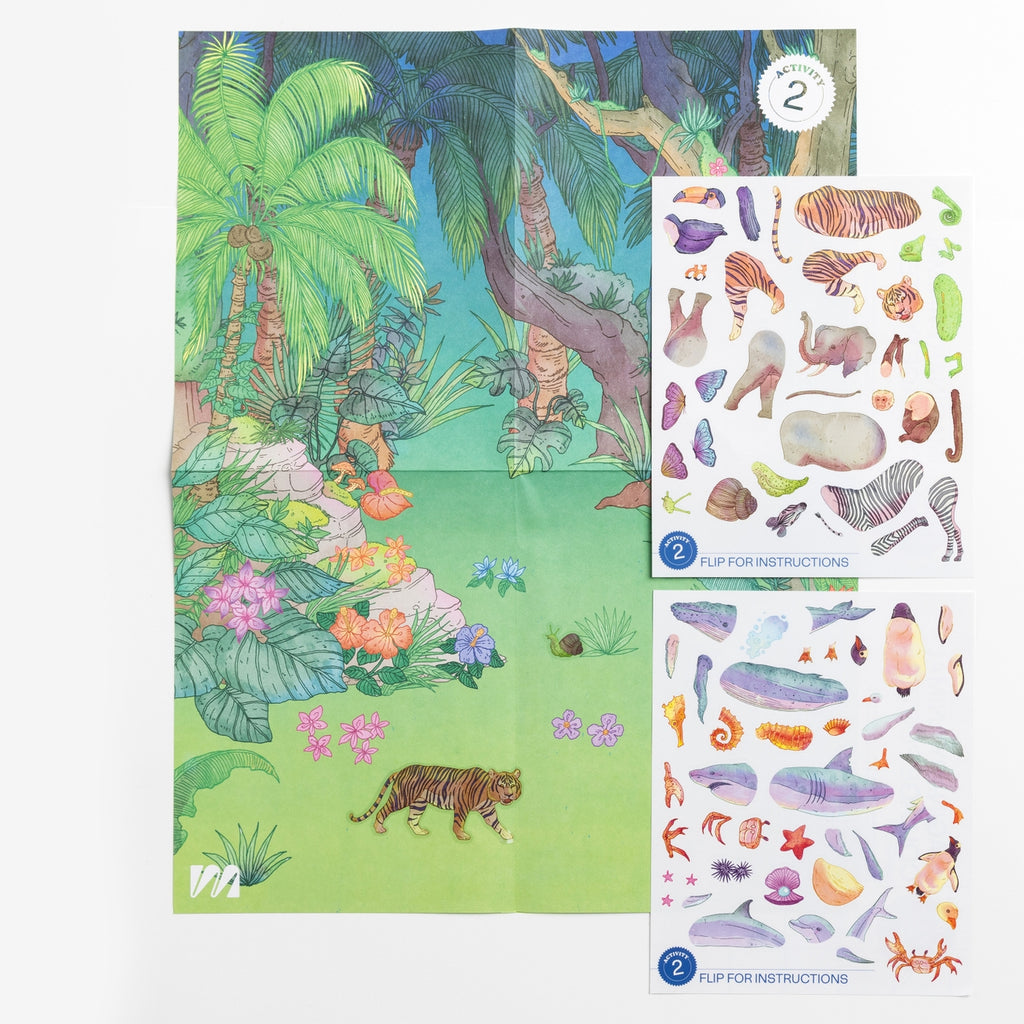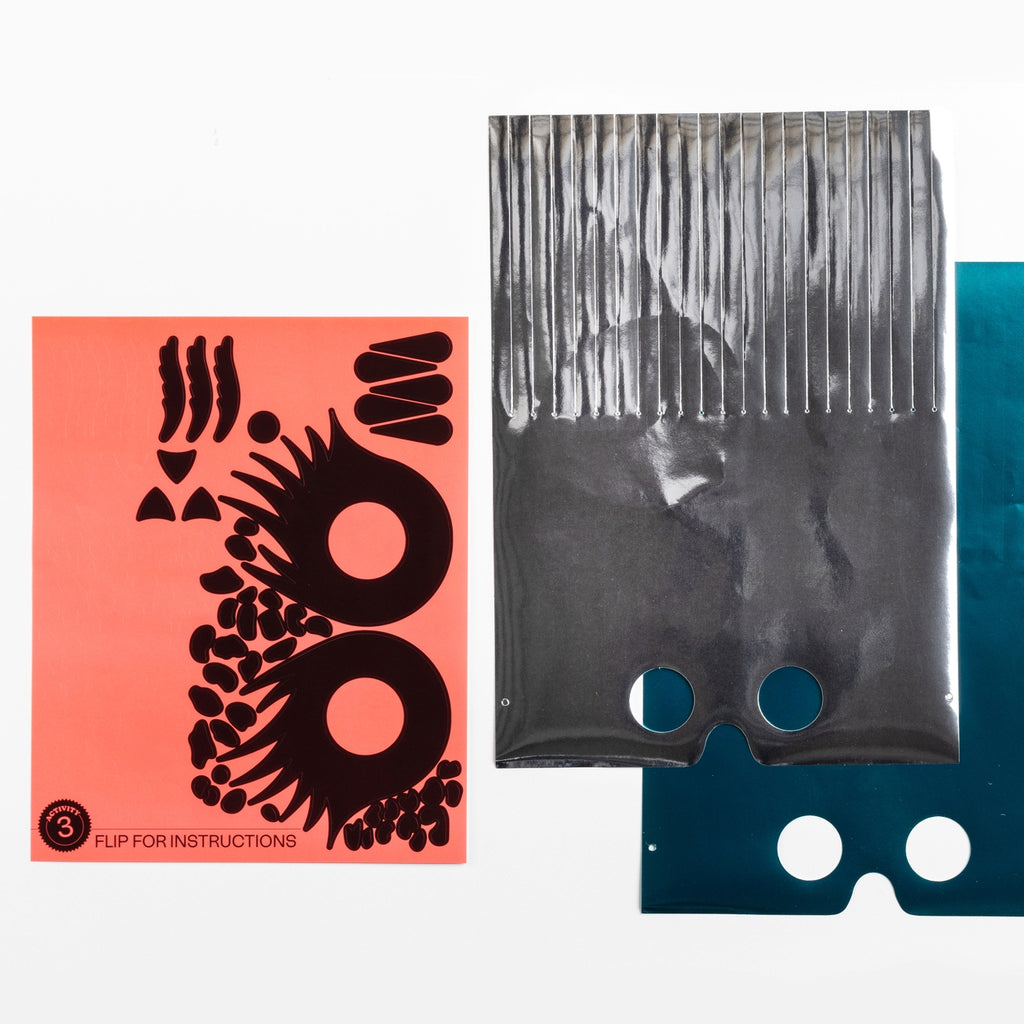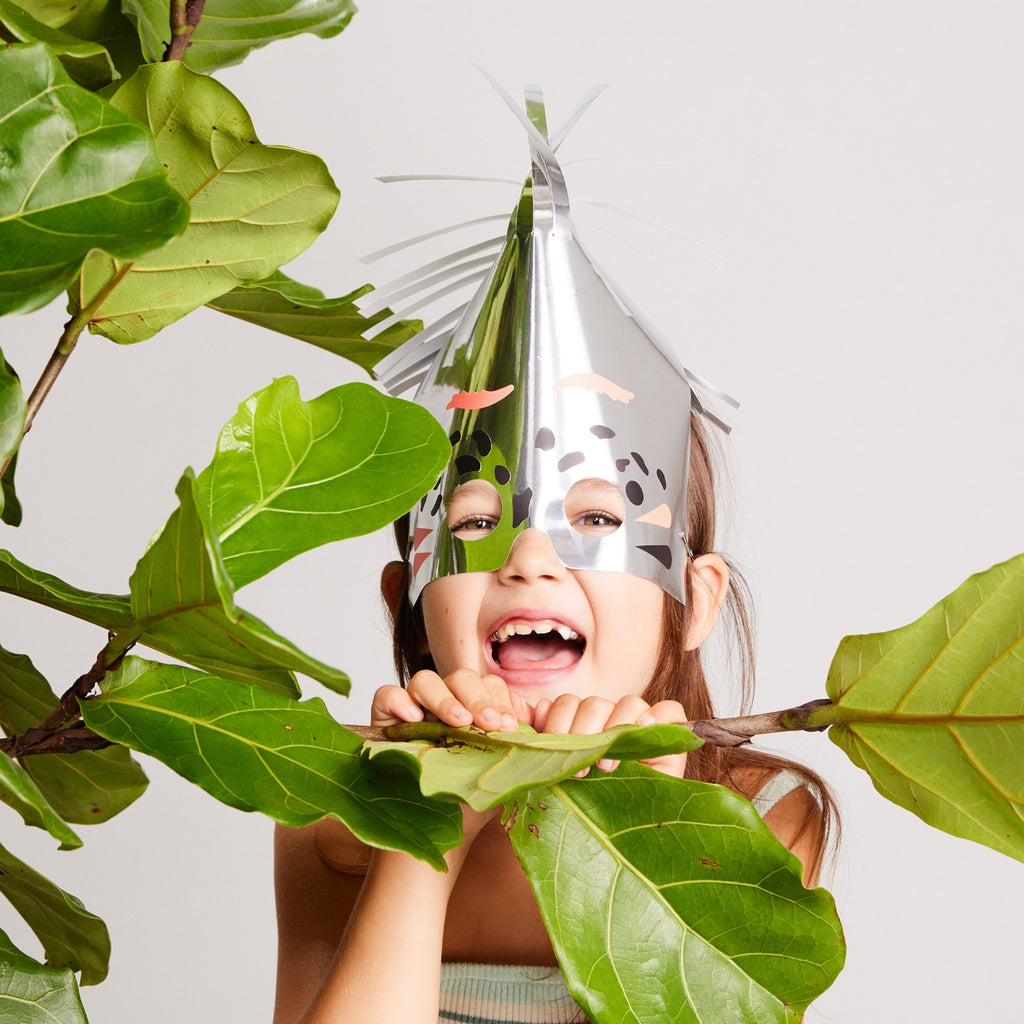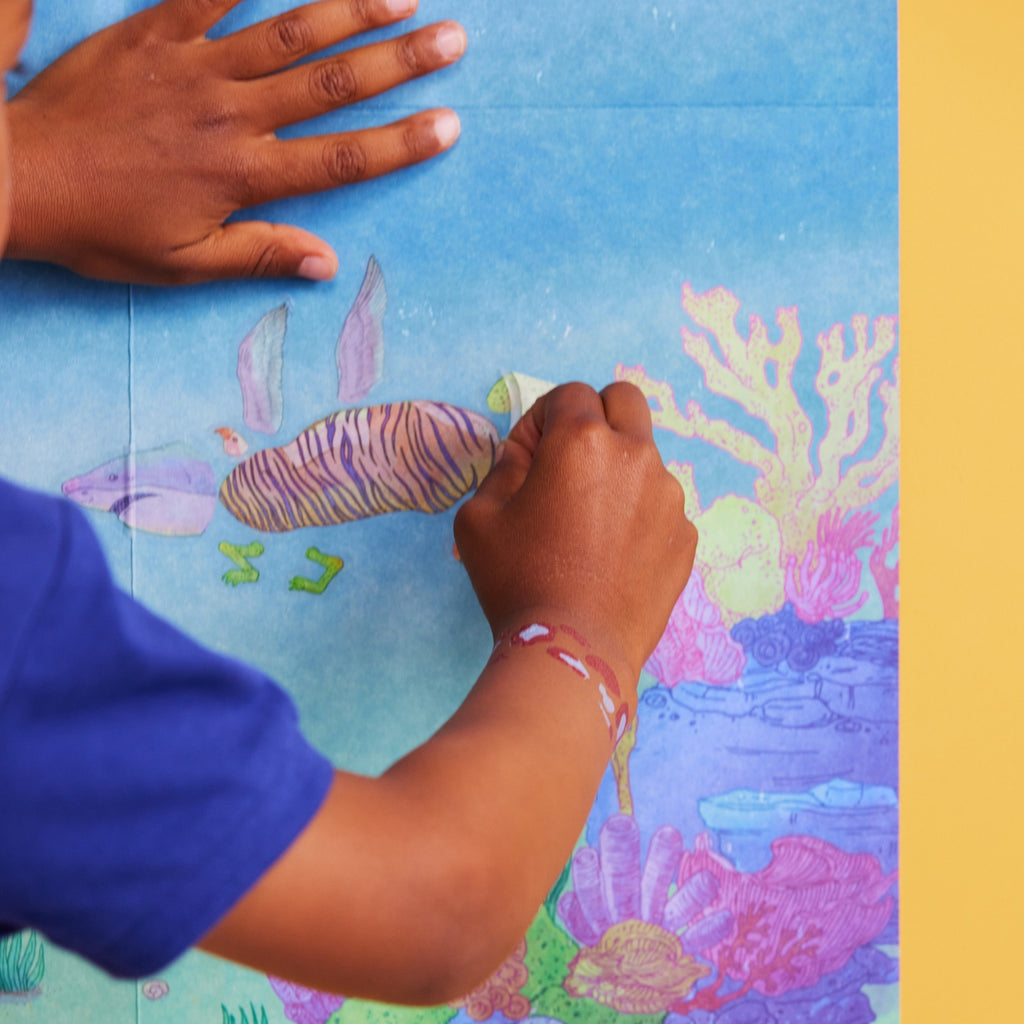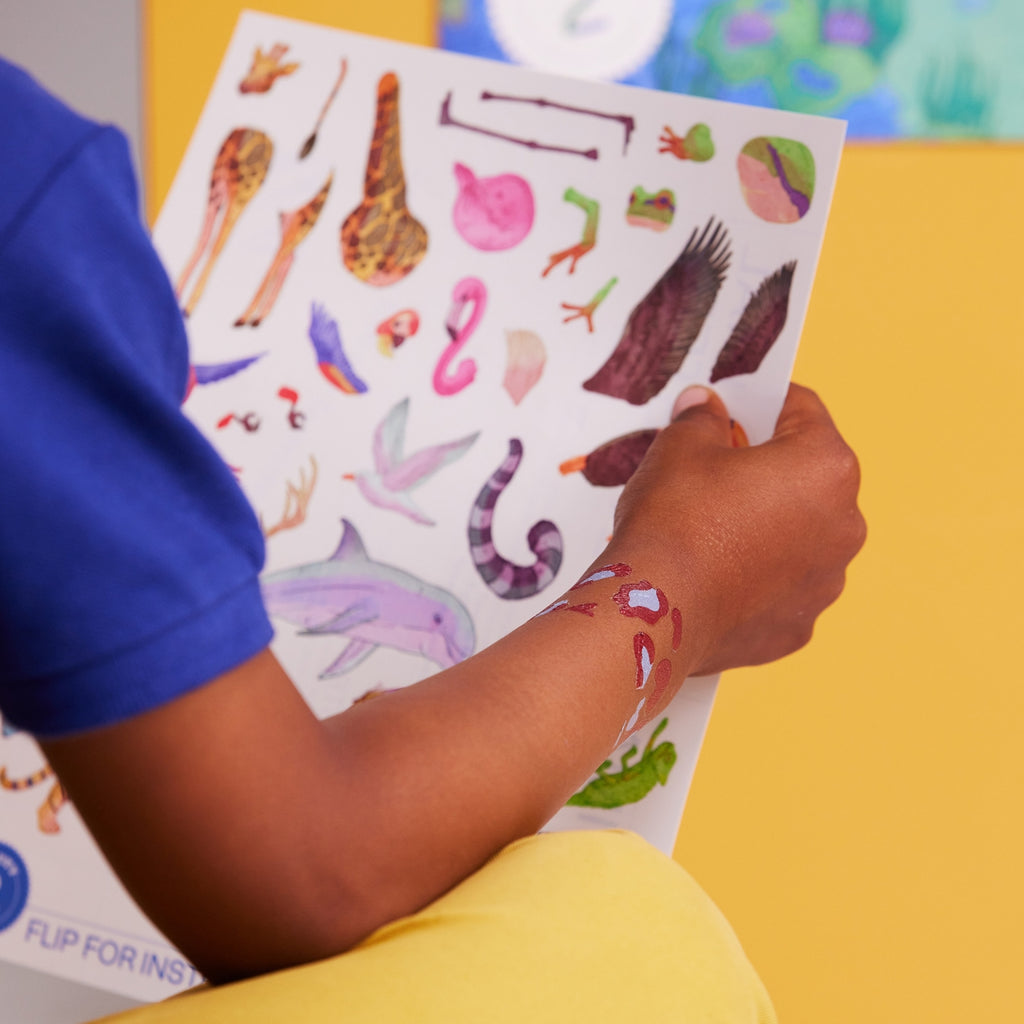 MAJO IDEAS Vol 7 - Animal by MAJO IDEAS
$22.00
$0.00
Collage up some imaginary animals, get your growl on with wild creature masks, seek-and-find furry friends, and create your own paper menagerie.
Let's get wild! What's Inside? With an imaginary animal collage poster, wild creature masks, and paper animal figures you'll create some fur-bulous masterpieces inspired by Henri Rousseau.
2 x Collector Cards 1 x Double-sided Poster 3 x Large Sticker Sheets for your own animal creations 2 x Foil Masks 3 x Paper Animal Figures PLUS leopard spot tattoos which will give you max camouflage capability.
• Made in China
• Dimensions: 12.5″ x 0.1″ x 9.5″ (31.8 x 0.3 x 24.1 cm)
• Weight: 10.4 oz (294.8 g)
Why Choose Mochi?
Made in the Usa
Our supply chain is made up of small businesses right here in the USA.
Small Batch
To minimize waste and keep our designs nimble
Gender Neutral
Mix-and-matchable pieces you can pass down to a sibling or friend
For Kids + Parents
Kid-friendly designs in parent-pleasing aesthetics