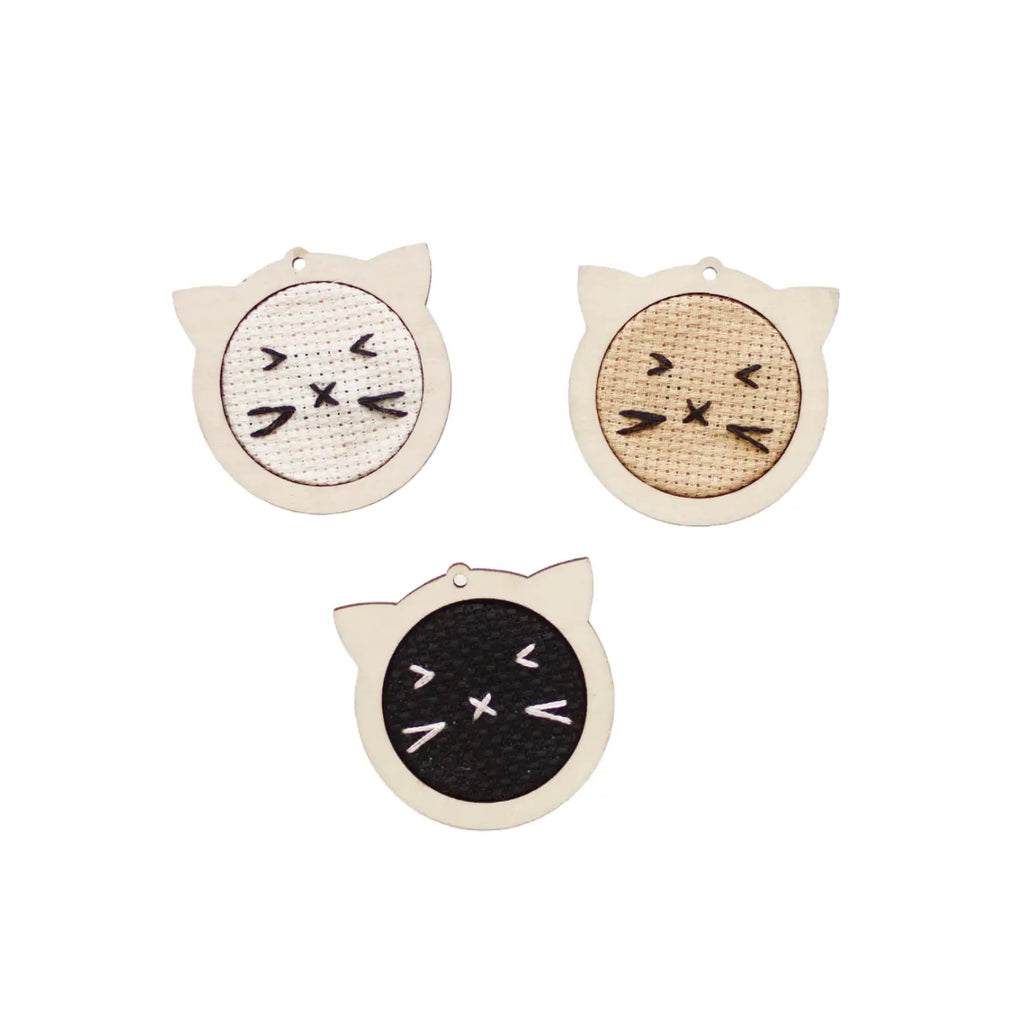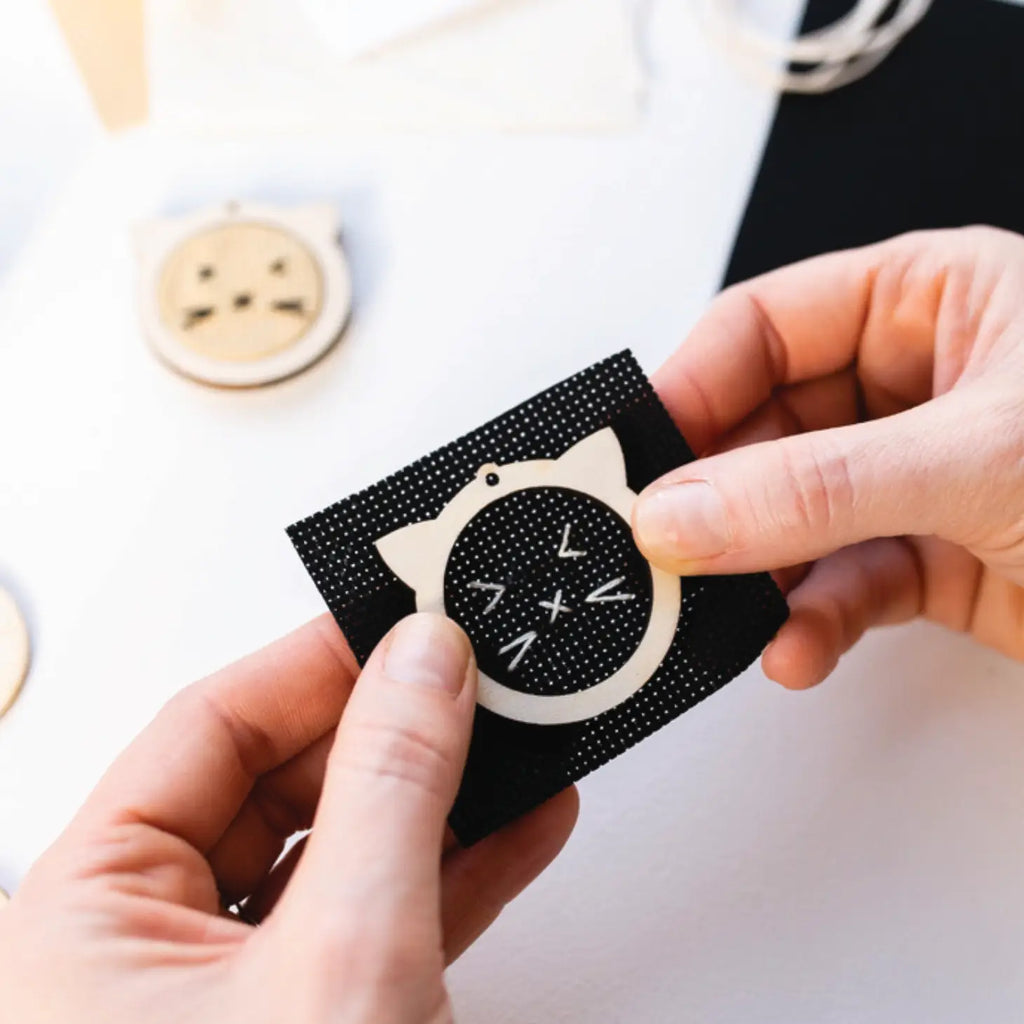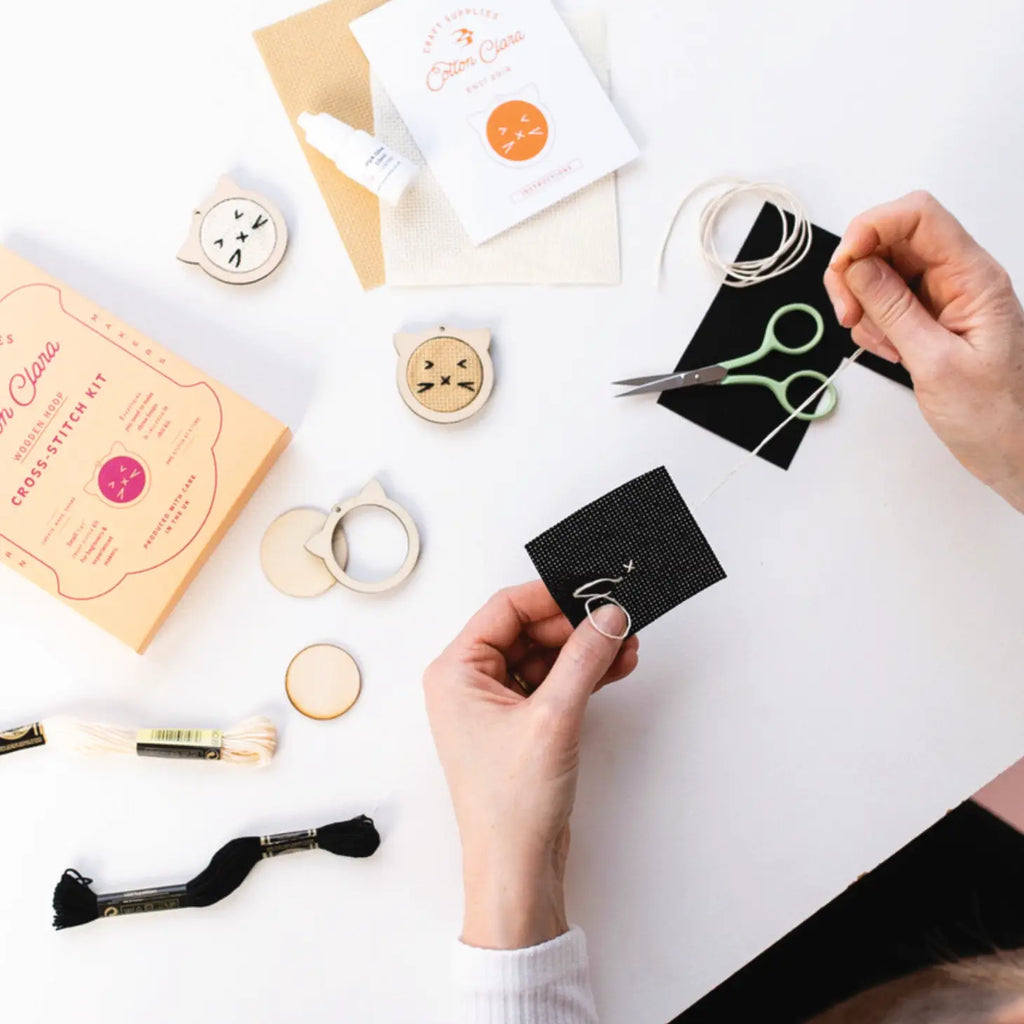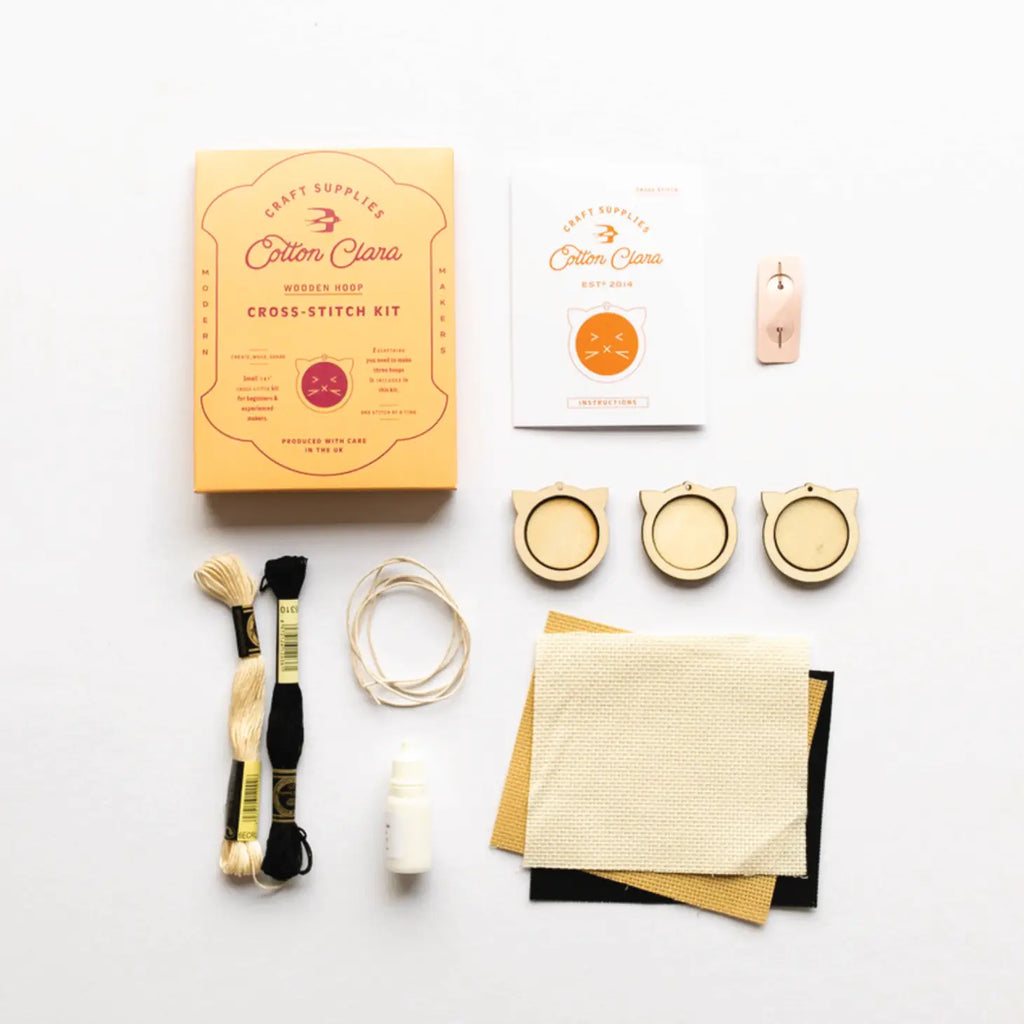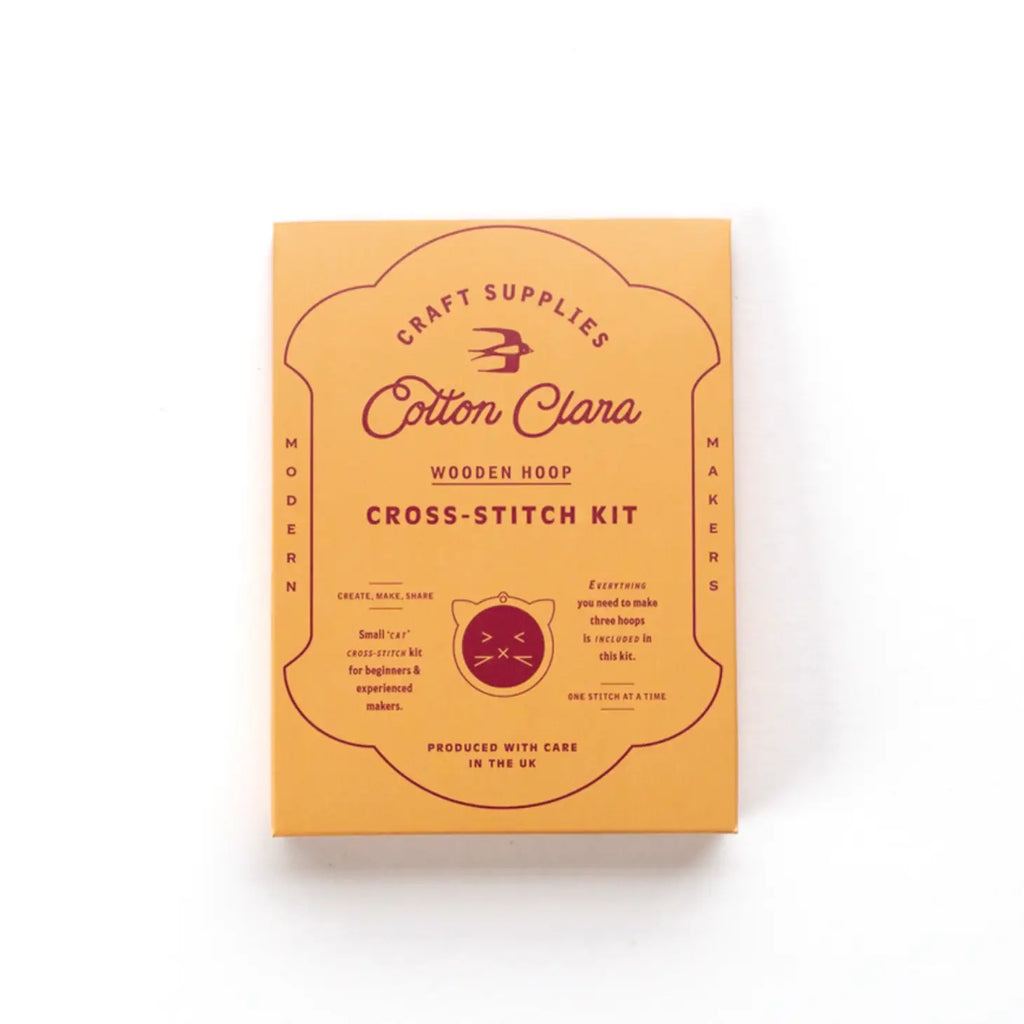 Mini Cats Cross Stitch Kit by Cotton Clara
$20.00
$0.00
This kit contains 3 mini hoops measuring 4.5cm across and 3 pieces of fabric in a black, beige and cream.
Everything required to complete this kit is included: hoops, fabric, thread, needle, craft glue, twine to hang and instructions.
This kit is suitable for beginners.
Please note the fabric is not printed in cross stitch kits. Our packaging is fully recyclable, and contains no plastic.
Why Choose Mochi?
Made in the Usa
Our supply chain is made up of small businesses right here in the USA.
Small Batch
To minimize waste and keep our designs nimble
Gender Neutral
Mix-and-matchable pieces you can pass down to a sibling or friend
For Kids + Parents
Kid-friendly designs in parent-pleasing aesthetics